Some of the most influential members of the opera world gathered at the tenth annual Opera News Awards on Sunday. It was a glamorous evening at New York City's Plaza Hotel as the awards honored tenor Piotr Beczala, bass Ferruccio Furlanetto, and soprano Sondra Radvanovsky, bass Samuel Ramey and soprano Teresa Stratas.
Hosted by Opera News, a magazine published by the Metropolitan Opera Guild, the awards recognize "distinguished achievement" in opera. Of this year's honorees, Beczala, Furlanetto, Ramey and Radvanovsky are actively performing, with Radvanovsky set to make a historical run next season at the Metropolitan Opera as the first singer to perform all "Three Queens" by Donizetti. Stratas, a veritable operatic legend, is retired.
We spoke with the honorees, the editor-in-chief of Opera News and a member of the Met's Lindemann Young Artist Development Program about what the future of opera holds and how to get new audiences to pay attention.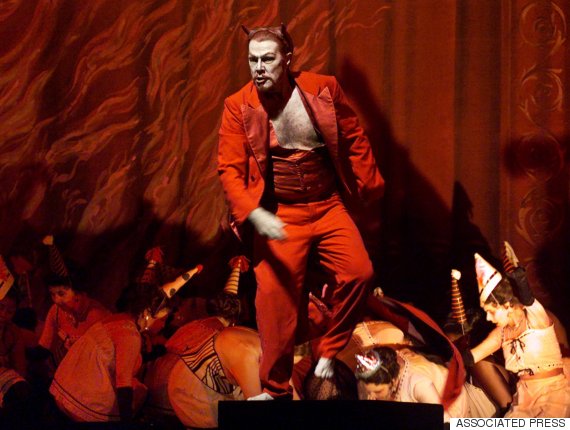 Samuel Ramey in the title role of Boito's "Mefistofele," Nov. 3, 1999, during a rehearsal at New York's Metropolitan Opera.
"I think the future of opera is quite positive," F. Paul Driscoll, the editor-in-chief of Opera News, told The Huffington Post. "It's something that's survived for 400 years, and there's no reason to think that it won't survive for 400 more."
Samuel Ramey said that in Wichita, Kansas, where he lives, there's active interest in the art form. The local opera company and movie theater screenings of operas are typically sold out.
Driscoll added that opera has changed over the years and will continue to do so, adapting along with societal and technological evolutions.
Smaller Companies Are Coming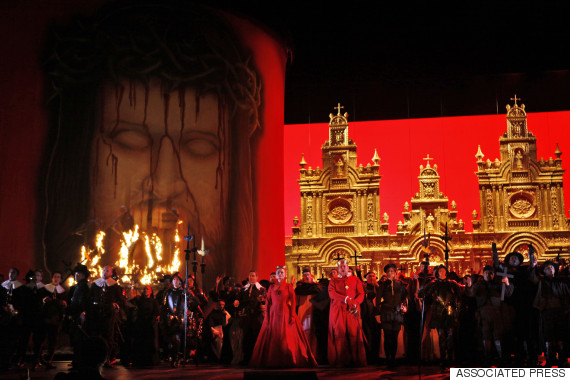 Ferruccio Furlanetto, center right, performs as Philip II alongside Marina Poplavskaya performing as Elisabeth during the final dress rehearsal of Guiseppe Verdi's "Don Carlo" at the Metropolitan Opera in 2010.
A change we're seeing now is the movement to smaller companies in different performance spaces.
"[Opera] was something that was originally performed at parties in Italy, and it grew bigger, the theaters grew bigger, and it got filled with bigger and bigger spectacles," Driscoll said. "Now we're going back to wonderful small companies being able to perform things in addition to the big houses."
While the Met continues its extravagant productions in Manhattan, LoftOpera has been performing lower-cost productions in intimate spaces in Brooklyn.
"I just went to [LoftOpera's] 'Lucrezia Borgia' last weekend in Brooklyn," Yunpeng Wang, a baritone in the Met's Lindemann Young Artist Development Program, told HuffPost. "The venue is small, but I never had that experience before. It's so intimate you feel like you are involved in the situation, every second."
New Visuals Are Not Always Better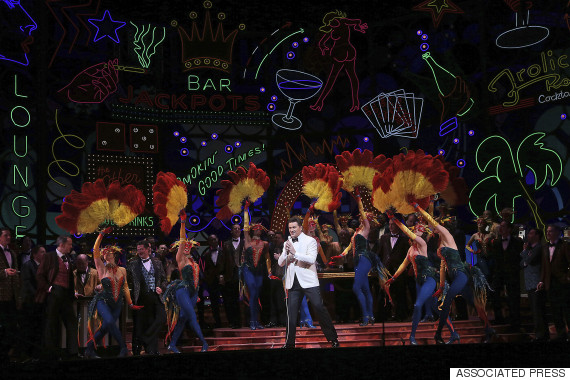 Piotr Beczala as The Duke during the final dress rehearsal of Giuseppe Verdi's Rigoletto at the Metropolitan Opera in 2013.
Many opera leaders have argued that new, modern productions are a vital way to bring new audiences into houses. The singers at the Opera News Awards spoke against that perspective.
"I think the power of opera has been shifted from the music to the director, because this is a very visual age that we live in," said Radvanovsky. "Opera -- above and beyond anything else -- is about the music, and it should be about the music."
Furlanetto said that a difficult part of being a singer is "trying to avoid certain terrible productions."
"It's no rule that young people want to see only modern operas and productions, and [that] older people like traditional," Beczala told HuffPost. "[Major opera houses] have to offer the public everything, from modern to traditional. The consumer has to have the choice to find something that's the best selection for them. Fifteen years old, 25, or 70, it doesn't matter. When we are honest on the stage, representing true emotions, that's what's important. It doesn't matter how old our production is."
But some modern touches can help performances onstage, Wang explained.
"I think the HD broadcasts encouraged the singers to be better actors, to completely involve themselves to being in the production," he said.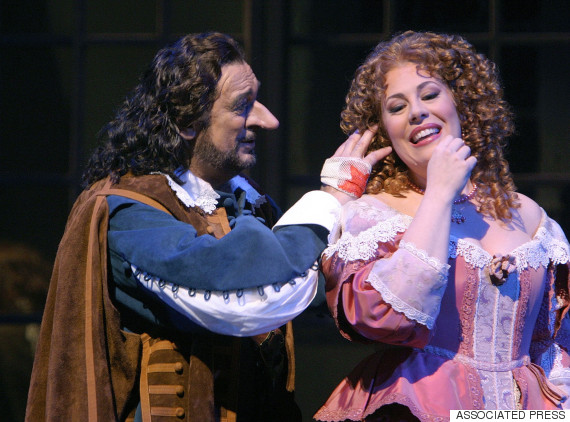 Tenor Placido Domingo, in the role of Cyrano, and Sondra Radvanovsky, in the role of Roxane, during a dress rehearsal for 'Cyrano de Bergerac' at the Metropolitan Opera in 2005.
Rather than focus on productions, the singers suggested that education is the best way to get new audiences to opera.
"You have to start exposing people young," Ramey said. "If they're interested when they're young, hopefully the interest will stay with them. I think that's the most important thing."
Radvanovsky said that education is "paramount" to attracting young people.
"What if you didn't have education for sports?" she asked. "People with a natural inclination for sports, athletes without any kind of education, without any kind of training, they would just be couch athletes instead of the world class Olympians that we have."
Proceeds from the Opera News Awards -- where individual tickets cost $850 -- are going to the Met Opera Guild's education programs. Ramey added that Wichita State University, where he's served as professor, and Opera Kansas have succeeded in bringing opera to schools and young people.
Bottom Line: "They Need To Hear It"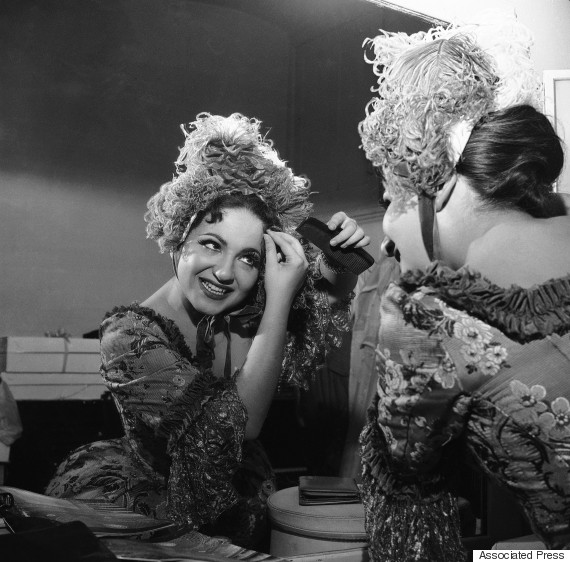 Teresa Stratas fixes her hair in mirror before making her Metropolitan Opera debut as Pousette in "Manon" Oct. 28, 1959 in New York.
Quality in the art form is what is going to keep opera alive and new audiences coming, the opera icons told HuffPost. Beczala explained that creative collaboration, rather than trying to be a star, is what keeps opera distinctive.
"Of course opera singers are very individualist, they're all great personalities, but opera, for me, is the result of collaboration on the stage and behind the stage," he said. "When we keep this kind of collaboration between singers, directors, conductors, then opera has a future."
Ultimately, it's the music itself that will keep opera thriving.
"I believe that this kind of music -- human voices applied to this music -- will be always living," Furlanetto said. "The audience loves this kind of music. For us it's not a profession, it's a privilege."
Stratas and Driscoll believe that it's also the music that will bring new audiences in.
"They need to hear it, honey," Stratas told HuffPost. "The music, music to the ears, music for the soul. There's enough noise going on in our universe, on our planet. A lot of noise going on, bad noise. The music of the masters, who really had a connection, that's an important thing."
Driscoll said that familiarizing people with even small pieces of opera music -- "whether it's [through] YouTube, whether it's social media, whether it's sampling an aria" -- will get people interested in opera.
"If you get someone interested in a piece of music, they'll want to know what the rest of the opera is like," he said.
"I believe once people hear opera, and if we can spread it, then it really does change lives," Stratas said. "The masters are the people who wrote the operas. If we expose people to those masters, who have the direct connection to God, or whatever we call God, then it's one of our hopes, one of our beacons for the future."
REAL LIFE. REAL NEWS. REAL VOICES.
Help us tell more of the stories that matter from voices that too often remain unheard.
BEFORE YOU GO
PHOTO GALLERY
Opera News Awards 2015