The driver of a tractor-trailer that collided with a car on the Bay Bridge in July, sending the car and its 23-year-old driver over a barrier and into the water below, has been charged with four traffic violations, Maryland Transportation Authority Police announced Thursday.
The announcement came as welcome news to the family of Morgan Jade Lake of Sunderland, the driver of the vehicle sent into the water.
"I am relieved that at least there are some charges," said Melani Lake, her mother. "As a mother, we're still living that nightmare. I'm still trying to get my daughter whole."
Morgan Lake still has doctors' appointments ahead of her, her mother said, declining to say for what.
She also has "a long road to recovery mentally," her mother said, and is still unwilling to get back behind the wheel.
Gabor Lovasz, 29, a Hungarian immigrant living in Canada through that country's Temporary Foreign Worker program, was on his first trip driving in the United States alone when he became distracted and caused the collision, police said.
Authority police also released an extensive collision reconstruction report Thursday outlining in detail how the crash occurred after Lovasz's truck, traveling between 47 mph and 51 mph, struck Lake's Chrysler Sebring, which was traveling about 4 mph in front of him at 8:24 p.m. July 19.
Lovasz also struck a Mazda CX-5 driven by Herb Sutcliffe, 65, of Olney. Lisa Sutcliffe, 58, his wife, was in the passenger seat. Neither was badly injured, but Lisa Sutcliffe said Thursday she still suffers from occasional shoulder aches.
She's driving again, but hasn't "attempted the bridge" yet and is "certainly cautious" whenever tractor-trailers approach her vehicle, she said.
She also replays that night on the bridge occasionally in her head.
"I see this great big 18-wheeler just ... totally clueless that everybody was stopped ahead," she said. "I couldn't believe his speed. His speed was just the most terrifying thing."
She still can't believe she survived, she said. She credits that in part to her husband and his quick reactions behind the wheel once their SUV was struck.
"He was a go-kart racer in high school, so he knew exactly how to control a wipeout," she said.
Immediately after the crash, Sutcliffe said, she "couldn't understand why nobody was coming to assist" her and her husband. When she realized another crash victim had gone off the bridge, she was "stunned," she said.
Lake had it the worst. After her car hit the water, she was able to free herself from her seat belt, swim to the surface and reach rocks of a nearby abutment, the MdTA said. She was taken to Maryland Shock Trauma Center, where she was treated for minor injuries.
Lake recounted the crash in a statement to the MdTA, which was included in the report released Thursday.
"Glass broke everywhere, air bags went off," she wrote. The car flipped on its side, then over the rail. Lake knew she was going over. Before she could finish screaming, water was above her head. She struggled with the seat belt until it finally came loose.
When she realized her driver's side window was missing, she got out and swam for the surface.
"I told myself I was going to die," she said.
The MdTA report ruled that the accident was caused solely by Lovasz. In his statement, Lovasz told investigators he had been looking in his driver's side mirror just before the crash and had tried to avoid a collision but couldn't. He gave the statement in Hungarian.
The accident spurred legislators to call for the National Transportation Safety Board to begin an investigation into bridge safety.
"This crash demonstrates how critical it is that motorists devote their full attention to driving when operating motor vehicles," said MdTA Police Chief Col. Michael Kundrat in a statement. "A primary reason for crashes on the Bay Bridge is from tailgating. Maintaining a proper following distance is one of the simplest things drivers can do to stay safe and keep other motorists safe."
Lovasz has been charged with failure to control speed to avoid a collision, unsafe lane changing, and traveling at a speed greater than reasonable and prudent on a highway, which each carry a $130 fine; and with negligent driving, which carries a $280 fine.
First Sgt. Kevin Ayd, an MdTA Police spokesman, said the charges are not criminal but do carry points against Lovasz's license and could affect his ability to retain his commercial driver's license. Lovasz and his company, Bulk Carriers PEI, have cooperated with the investigation, Ayd said.
Kundrat said another accident on the bridge in April was also caused by distracted driving, and officials are "taking a closer look" to evaluate safety on the bridge.
"We're analyzing potential strategies, including flashing 'Congestion Ahead' signs, requiring headlight use during two-way traffic operations and additional rumble strips," he said.
The MdTA is also cooperating fully in the NTSB investigation, he said.
Wayne R. Cohen, Lake's attorney, said he and Lake are happy Lovasz has been charged, but Lake is mostly focused on recovering -- and making the Bay Bridge safer.
"She's encouraging everyone to do the 'Morgan move,' which is putting all your windows down when you go over the bridge, no matter what the weather is," Cohen said. "If her window hadn't broken, she never would have gotten out of that car."
An earlier version had the incorrect mirror Lovasz had been looking at just before the crash. The Sun regrets the error.
twitter.com/rectorsun ___
(c)2013 The Baltimore Sun
Distributed by MCT Information Services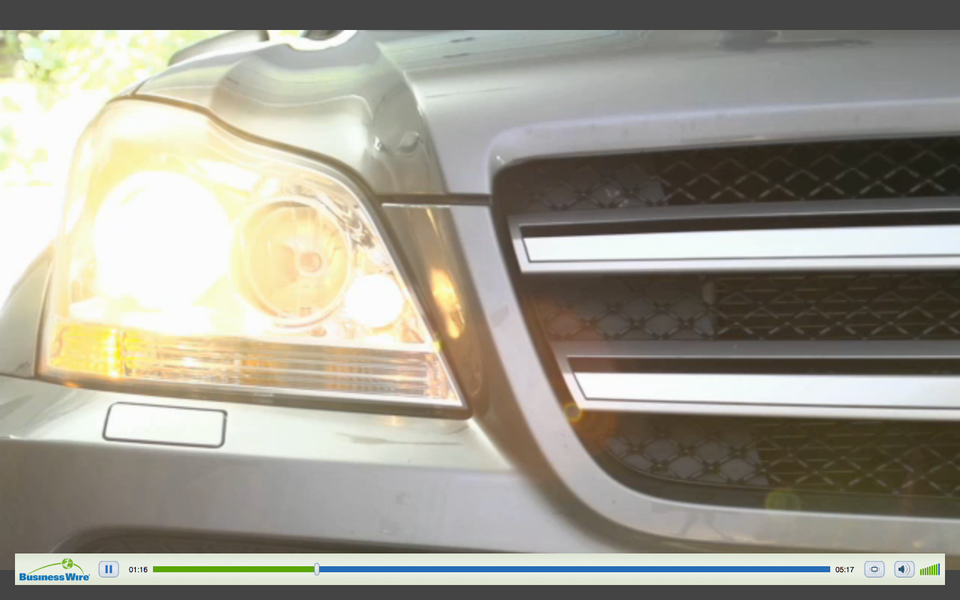 Top 10 Car Technologies For Aging Drivers
Popular in the Community