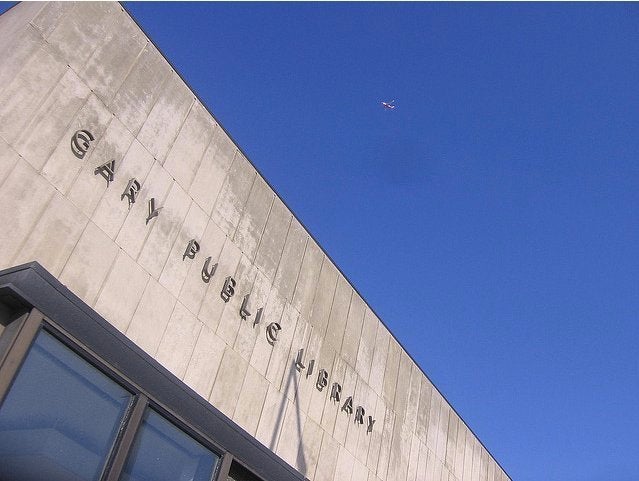 Gary, Indiana is a model of Rust Belt urban decay. Its struggles with endemic poverty, political corruption, population collapse and lost industry have brought the once-great city to its knees. The city government is on the brink of bankruptcy as the tax base has evaporated, and the downtown bears a striking resemblance to a ghost town, despite a population of around 100,000.
The plight of Gary is about to get worse still, as the city's Library Board voted 4-3 to close its main branch on Monday.
It will also close the Tolleston branch, leaving four remaining branch locations to serve the city. The shutdowns will save the system around $2.7 million, cutting its budget roughly in half, according to the Northwest Indiana Post-Tribune.
Board President Tony Walker told CBS Chicago that a total of around 30 library workers stand to lose their jobs, and while no one was happy about the decision, he insisted that there were no good options.
The spacious main library was opened in 1964, according to its website. Built of Indiana limestone, the library offered guests an auditorium, conference rooms, and two full floors for shelving, a vast improvement over the previous Carnegie Library building.
Now, as library board member Sadie Sheffield told the Post-Tribune, that handsome building will become "another eyesore to grow grass around."
Popular in the Community