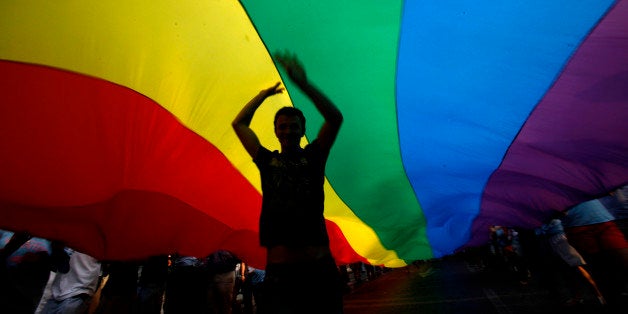 Last week the Empire State Pride Agenda, one of the nation's largest LGBT advocacy groups, announced its closure. This came on the same day that staff members of Freedom to Marry finished packing up their cubicles, and a few weeks after cutbacks had been announced by other gay equality groups.
Some see these shutdowns as a job well done (now that we have marriage). Others see them as a failure to recognize the continued work to be done (discrimination is still alive, well and legal in most parts of the US). A better view is that these changes are necessary in order to reformulate a new American LGBT agenda. For decades the LGBT movement has advocated for legal equality. The new LGBT movement should recognize that equality is necessary, but it is not enough.
Equality is a bedrock principle for Americans and a winning strategy for the LGBT movement. Equality advocacy often targets powerful institutions such as government, employers, healthcare providers or schools. The goal is to get these institutions to treat people equally and fairly. Though institutions are important, they are a means to an end. Ultimately people, not institutions, should be the center of the movement's mission.
The goal of the movement should be to help people achieve a better life, not just an equal one. In a formal sense, equality is the right to be treated as well, or as poorly, as everyone else. We know form the experience of the African-American and Women's movement, that legal equality is an unsatisfactory standard. LGBT youth need good educations, not ones that are merely equal to what a bad school can provide. LGBT workers need jobs, not the ability to file a lawsuit or a grievance. LGBT elders need housing, not just a fair chance at being housed.
These priorities are encompassed by the concept of human development, which includes all those things that form a basis of a long, healthy and productive life. LGBT people face the same human development needs as everyone else:  Health, education, safety, the ability to form families, the capacity to engage in decent and productive work, having safe housing, participating in government and so on. But for LGBT people, there are probably a few other important considerations such as the ability to express one's gender, the ability to do the ordinary activities of life without having to experience the stress of stigma and prejudice and the ability to decide one's own sexuality.
 
A new, people-centered LGBT movement will require a new agenda, new skills and new organizations. A shift in the movement agenda would require LGBT groups to link their work to the data about LGBT people in order to ground their priorities in goals that would improve the lives of LGBT people. Take for instance, the issue of workplace equality. Currently, the workplace agenda targets employers by seeking passage of a federal civil rights bill or adoption of employment policies to stop employers from acting discriminatorily. In a human development framework, the goal would be to monitor LGBT workers to see if they are benefiting from the laws. One could imagine a project to eliminate the lesbian wage gap or a program to reduce the unemployment rate among LGBT people of color.
A housing agenda would seek to insure that landlords treat LGBT people fairly. Groups might adopt a goal to cut in half the number of homeless youth, or homeless elderly, or in a particular city or country. Other goals might include increasing the number of LGBT youth completing high school, cut in half the suicide rate among older gay men, decrease transgender poverty by fifty percent, eliminate child poverty for Black gay households and other people-centered missions.
A decade ago we were not able to tell how many LGBT people lived in the United States, much less know about their income, employment and health status. Only in the past decade have we developed the ability to monitor LGBT populations in ways that indicate levels of health, income, employment, family status and so on. Now that LGBT people are included in government surveys and private research efforts, we are able to know more about the lives of LGBT people. But more importantly, without equality protections, we would not have the option of focusing on the welfare of LGBT people.
Many LGBT groups have already adopted people-centered priorities, and those groups can testify that such priorities require new skills, new staff and new leadership. The shutdowns that we are seeing now may be a step along this path.
Calling all HuffPost superfans!
Sign up for membership to become a founding member and help shape HuffPost's next chapter