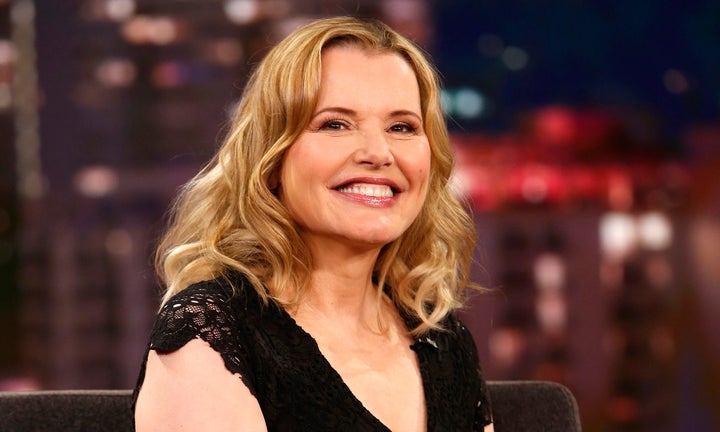 Studio executives become studio executives because people believe they know the shows and movies viewers want to watch. Basically, people believe they know what works. (Also: nepotism.) But, film after film, what they believe "works" turns out to be a homogenous spread of characters that fit a very male and white mold.
A common criticism of those calling for gender- and race-balanced shows is that they ignore the harsh, but undeniable, reality of Hollywood studios: that they are businesses, not activists. And, like most businesses, they follow proven ways to earn income.
Actress Geena Davis has made it her mission to prove balanced entertainment doesn't ignore anything: Yes, people want to watch women and people of color on screen; no, doing so does not add any sort of "message"; And, yes, Hollywood can still profit handsomely. She helped establish the Bentonville Film Festival last year to promote entertainment that doesn't fit that typical white and male mold -- but still draws eyeballs. 
"We don't want to just say, 'Here's some nice movies made by some diverse people,'" Davis told The Huffington Post, "But, 'These are commercial. It's just a way to make money.'" 
Independent reports have supported her claim. The past three Hollywood Diversity reports from the Ralph J. Bunche Center at UCLA concluded that relatively diverse casting -- films with 21 to 50 percent racial minorities and TV shows with 41 to 50 percent racial minorities -- leads to higher box-office revenue and ratings. A 2013 FiveThirtyEight report concluded that films passing the Bechdel test -- a litmus test for developed women characters -- earned the highest return on investment in domestic and international markets. (Even a layman looking around at popular movie titles can see that women-led fare is frequently a major box-office hit.)
But even if they can draw people to theaters or laptop screens -- Netflix and Amazon snapped up all kinds of distribution rights at the Sundance Film Festival in January -- are diverse shows sending a "message" specifically against white males? That question comes up most often when Davis talks about kids' media with studios and creators, she told HuffPost. She always has an answer.
"I say, 'Well, I believe that. I don't want you to have a message in kids' entertainment. It doesn't need it,'" Davis said. "'But you should know there is a very powerful negative message in what you're doing now, because if you're saying that girls are less important -- they take up less space in the world, they don't do half of the interesting things -- that's a message. And it's a very powerful negative message that gives everybody an unconscious bias.'"
Everybody -- including international audiences, which some industry executives believe to be less tolerant of diverse casting.
"Having a diverse cast creates another hurdle for U.S. series trying to break through; it would be foolish not to recognize that," a Fox executive told The Hollywood Reporter in March. 
To that, Davis also has a response.
"I think we've probably trained people to expect to see white, male characters. So if there's resistance, globally, it's probably something we've created," she said. The U.S. is, indeed, home to the largest media companies in the world.
Aiming to grant audiences more varied characters and stories, Davis' Bentonville Film Festival will draw representation from all major studios to show feature films and documentaries about women, girls and people of color, starring such actors as Susan Sarandon, Mae Whitman, Retta, Debra Messing and David Oyelowo.
The festival opens May 3 with "Equity," a drama about women caught up in Wall Street starring Anna Gunn, and closes May 8.
Calling all HuffPost superfans!
Sign up for membership to become a founding member and help shape HuffPost's next chapter
BEFORE YOU GO
PHOTO GALLERY
Movies From 2015 That You Can Watch On Netflix Now