George Clooney's sexuality is frequent fodder for the tabloids, but the superstar actor doesn't feel the need to deny being gay.
"[A headline read] 'George Clooney's Gay-Gay-Gay.' And I said, 'I'm gay-gay. The third one's pushing it,'" he recalled to the British publication about how the gossip started. "Well now, [according to the Internet] I'm gay. You're not going [to deny it] because that's flat out insulting to the gay community."
For years, talk has circulated about the sexual preferences of Hollywood's Most Eligible Bachelor.
In 2011, his ex-girlfriend, Italian model Elisabetta Canalis, made headlines for saying she and the 52-year-old Clooney had a "father-daughter" relationship. She claimed their romance ended not because of marriage issues, but because of their "personal needs."
"I think it's funny, but the last thing you'll ever see me do is jump up and down, saying, 'These are lies!'" he said. "That would be unfair and unkind to my good friends in the gay community. I'm not going to let anyone make it seem like being gay is a bad thing. My private life is private, and I'm very happy in it. Who does it hurt if someone thinks I'm gay? I'll be long dead and there will still be people who say I was gay. I don't give a shit."
"That would be really tacky -- they would win if I had to clarify," he contended.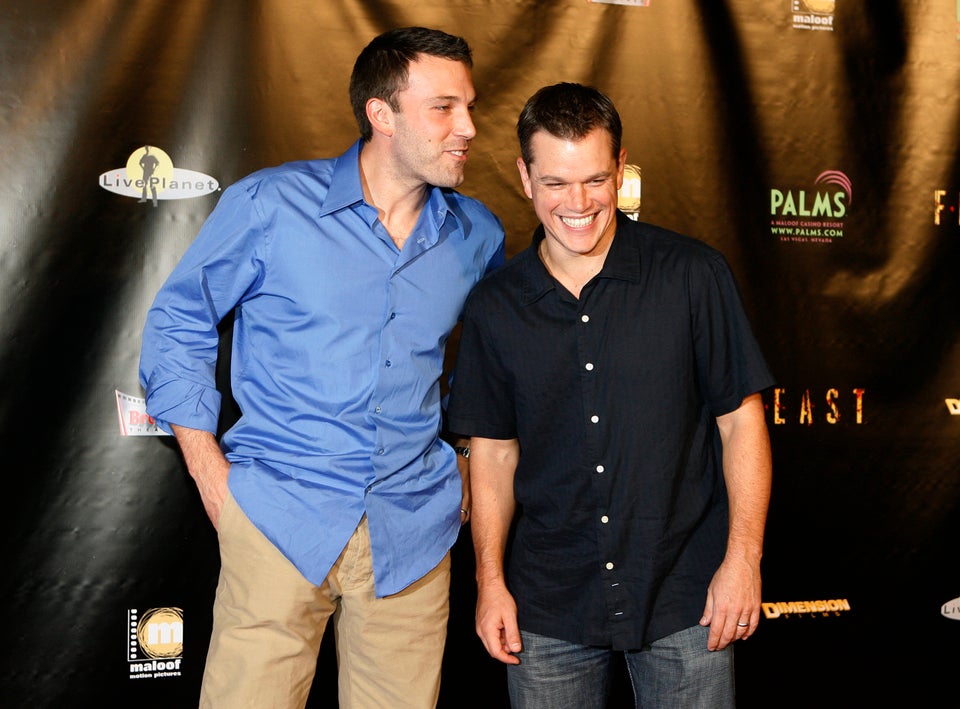 Celebrities Who've Faced Gay Rumors
Popular in the Community