In the past weeks, the Trayvon Martin tragedy has captured the attention of the nation. On February 26, the unarmed black teenager was shot by neighborhood watch volunteer George Zimmerman in Sanford, Florida. Martin, only 17 years old, has become a household name, along with the Skittles he was "armed with" when he was killed. The rainbow candies have become associated with innocence, and have been incorporated into a number of posters since the shooting. But the most bizarre image we've come across so far has been Andy Bell's portrait of Zimmerman, made using 12,000 Skittles.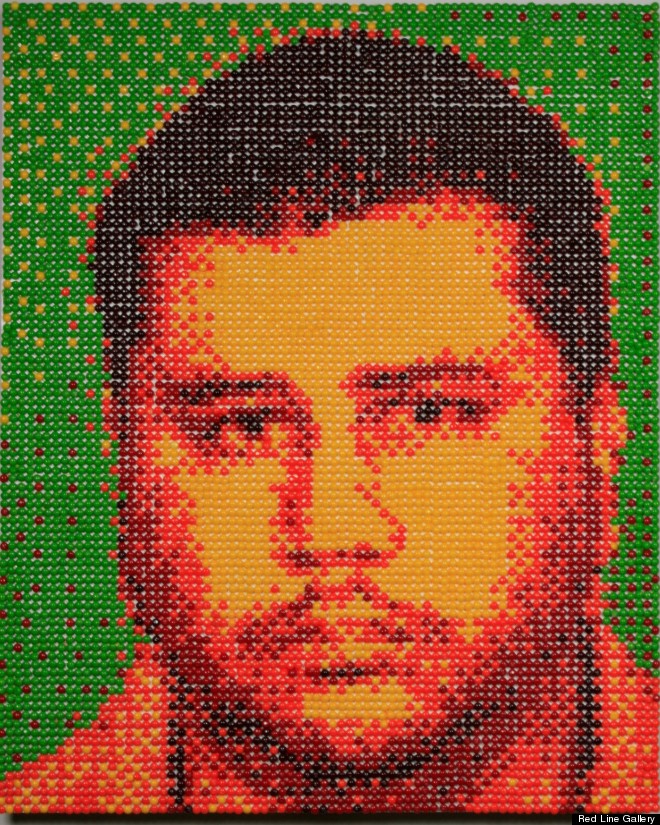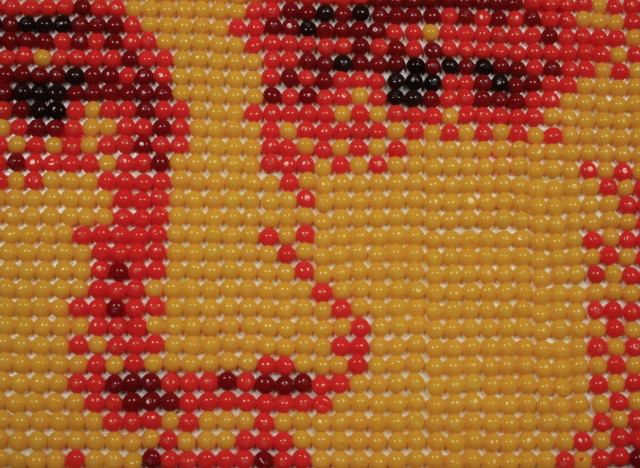 Andy Bell, 2012, Fear Itself, Skittles on Plywood
The mug shot of Zimmerman, who was arrested last week for second-degree murder, has become infamous throughout the case's frenzied media coverage, but we've never seen it quite like this. The piece, entitled "Fear Itself," is currently on view at Red Line Gallery in Denver. In an email to the Huffington Post Arts, Red Line Gallery explained: "Zimmerman's fear directly resulted in Trayvon Martin being shot and killed. But in the end, the only thing he had to fear was a 17 year old and a bag of Skittles."
Given that the image of Zimmerman is everywhere these days, it was likely that someone would create an artwork on the topic at some point. Yet there is something a bit unsavory about creating a kitschy candy portrait amidst a devastating tragedy. PJ D'Amico, the director of Red Line Gallery, told Channel 10 News in Tampa that the work is "using levity to sort of invite people to see that we've got to change how we see the world." But as Marina Galperina rightly points out in Animal New York, "It makes no sense for Trayon Martin's killer Zimmerman to be the one made of harmless Skittles."
What do you think, readers? Does this portrait spark an important conversation on the issues of fear and danger at the core of this case? Or is this a sub-par piece of art that is capitalizing off a hot media topic? Let us know in the comments section below.
Popular in the Community