In the ads for Material Girl, Madonna and Lola's teen line for Macy's, Ms. Jagger (daughter of Mick and supermodel Jerry Hall) seems quite at home posing on amps and backstage equipment. The photos were taken at Madonna's MDNA rehearsal at Nassau Coliseum with a very behind-the-scenes feel (and a not-so-subtle plug for the singer's tour). The model is meant to embody the "ultimate VIP," a role that we suspect came pretty naturally to the rock princess. In a statement, Georgia talked about the familiar backdrop of the shoot:
I had so much fun shooting this campaign. I spent a lot of my childhood backstage hanging out around amps. That was where we chilled when we were younger. So this photo shoot brought back a lot of memories.
Her relaxed mood may also be because this isn't Georgia's first time repping a national campaign. Mick's little girl posed with her supermodel mom last fall for H&M, and she definitely picked up a few pointers. For Material Girl, Georgia smirks in rocker boots, leather jackets and printed dresses -- very teen-friendly gear, but she manages to make it all look pretty cool.
Madonna and Lola think so too, saying in a statement, "We think Georgia May has great style and perfectly captures the energy and free spirit of the Material Girl Fall line." Check out the photos and video from the campaign below and tell us if you agree.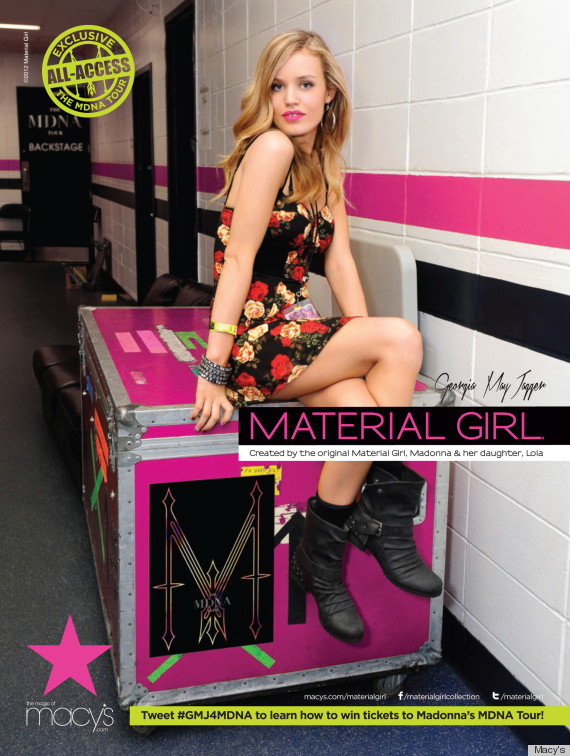 See the rest of the campaign!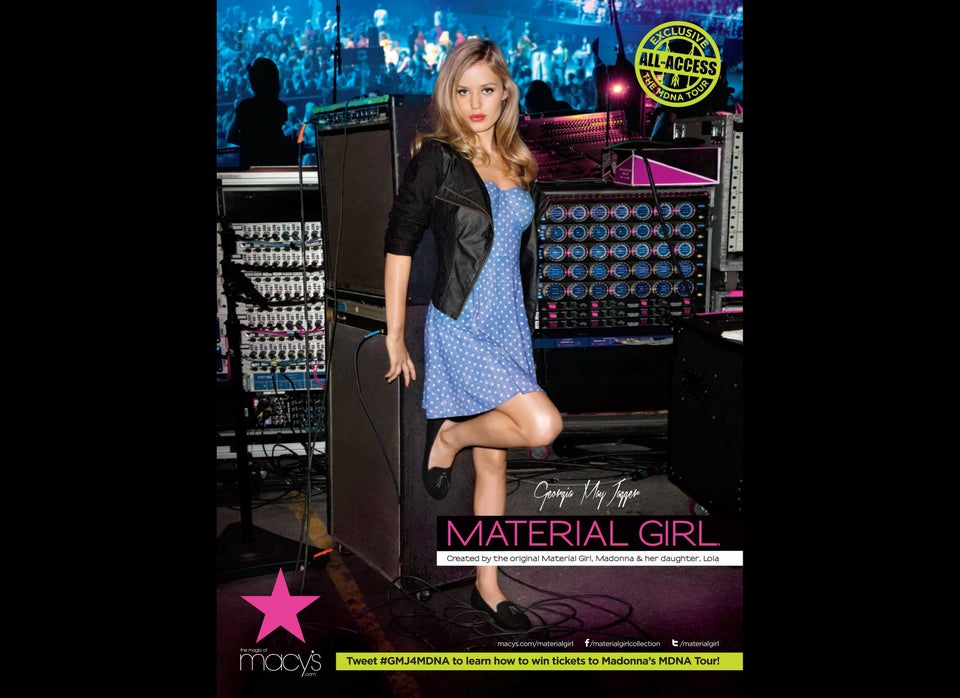 Georgia May Jagger For Material Girl