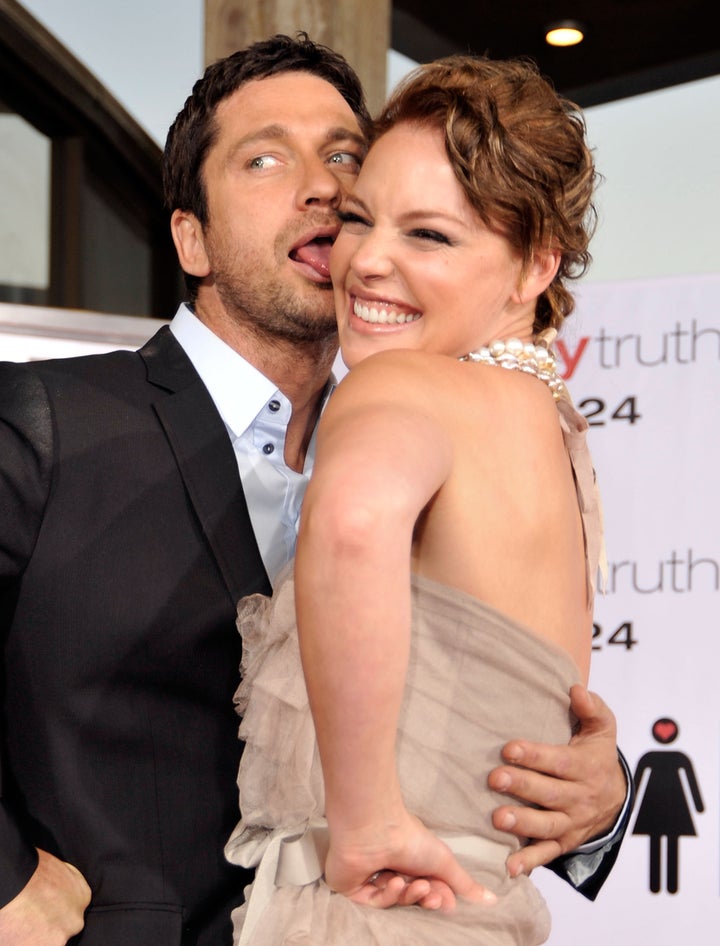 Hunky "The Ugly Truth" star Gerard Butler promoted his Katherine Heigl romantic comedy on "The Tonight Show" Thursday night, but spent part of the show talking about his future costar Jennifer Aniston.
Butler and Aniston have been filming "Bounty" in New York in recent weeks, and tabloids have linked the two as more than just friends.
Butler told Conan O'Brien, "We're very much in love. Especially her. I'm going to make an announcement. We're actually going to tie the knot next Tuesday... And then on Saturday, I'm marrying Cameron Diaz. Joan Rivers will be the next weekend."
He added, "It's not true, just so you know."
Hours after taping "Tonight" he hit the red carpet for his "Ugly Truth" premiere and licked Heigl for the cameras.
WATCH:
Popular in the Community