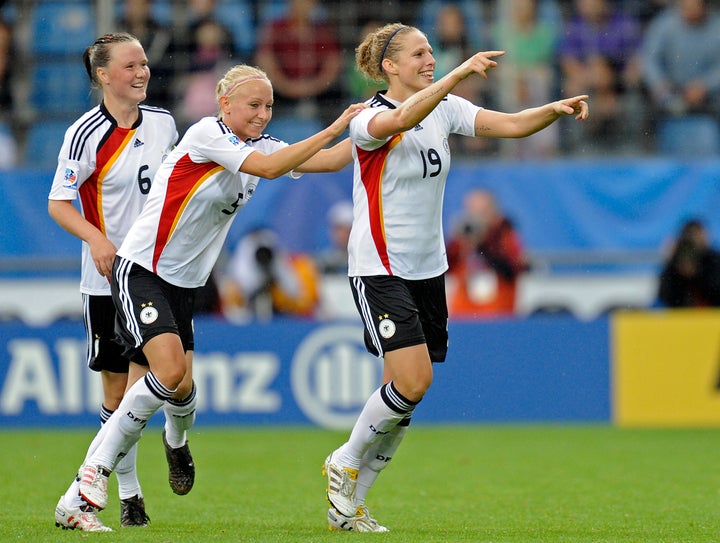 Recently, 5 members of the German National Women's U-20 team posed erotically for the German edition of Playboy, in hopes of promoting the sport just weeks before the Women's World Cup kicks off. The idea was to show the more beautiful side of women's sports, as opposed to the "butch" stereotype that they feel shrouds the game, according to The Local.
Bayern Munichplayers Annika Doppler, Ivana Rudelic and Julia Simic as well as Wolfsburg's Selina Wagner and Gutersloh's Kristina Gessat all stripped down for the shoot.
"With these photos, we want to disprove the cliche that all female footballers are butch," Gessat told The Local.
The Deutscher Fussball-Bund (DFB), soccer's governing body in Germany, apparently had nothing to do with the shoot, and according to the Daily Mail, Playboy went right to the players (who are all aged 19 to 22) and not their teams.
Whether or not there's any backlash over these photos remains to be seen, but one thing's for sure: they definitely helped spread the word on the Women's World Cup.