Phoebe Elizabeth Oya VanCleefe works to give voice to the struggles and triumphs of queer and trans People of Color, and lead conversation toward change. Phoebe is a Black trans woman, trans health activist, and sex work expert/advocate. She currently provides technical assistance for Housing and Urban Development (HUD) a task which supports cities across the U.S. in providing better aid young people experiencing homelessness.
Phoebe VanCleefe also lends her expertise to Houston County Youth Collective in Houston, Texas as a Program Fellow/Training Facilitator, whose emphasis is to connect cycles of organizers to "collectively define the problem and create a shared vision to solve it."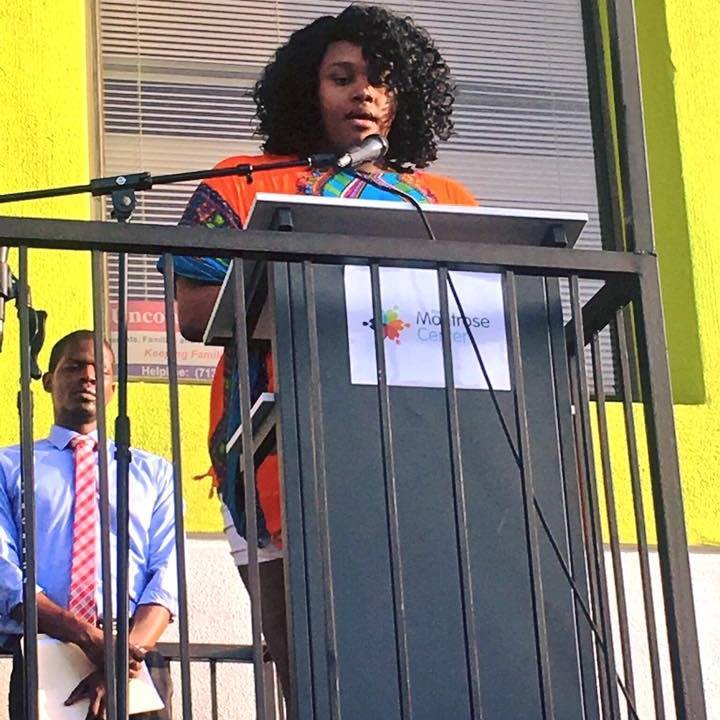 She finds healing and power when she speaks about her intersectional struggles as a Black trans woman with lived experiences with homelessness. She has been able to transform these experiences into advocacy through her work with True Colors Fund, an organization that works with mostly LGBTQ People of Color. For Phoebe, organizing around homelessness as a visible Black Trans Woman, "means [her] experiences are valued without having to revisit trauma."It is through her lived experience, that Phoebe is able to uplift a narrative often spoken for as opposed to spoken about through one's own experiences. Phoebe feels that reclaiming her narrative gives her "quite a bit of power and responsibility" to not only herself, but her communities as well.
Phoebe was in foster care for much of her childhood, but when she returned to her natal family at age 17 she found that her family discouraged her from transitioning. Her best option was to leave home. When she became homeless, Phoebe struggled to find reliable resources due to incompetence on the part of shelter workers. Surviving in the shelter system was complicated because the gender marker on her government ID did not match her gender identity and presentation, and staff at the homeless shelters were unfamiliar with serving trans people. Phoebe was continuously outed where she attempted to stay. The process of receiving services from providers was difficult and invasive due to the trauma of racism and transmisogyny. Phoebe experienced these oppressions at the hands of those who claimed they wanted to help multiply marginalized communities.
Many multiply marginalized folks, especially queer and trans people of color, experience homelessness as a direct result of family member's hostility to their sexual orientation or gender identity. Rejection, and sometimes, violence at home push many LGBTQ folks into the streets. For trans women of color especially, transmisogyny combined with racism creates barriers to employment access and higher rates of homelessness. With only 7% of the population identifying as LGBTQ across the United States, a disproportionate 40% LGBTQ folks make up the total population of 1.6 young adults experiencing homelessness in the United States.
The fact that LGBTQ folks compose such a large portion of the homeless youth population highlights the disenfranchisement of trans and queer folks. It also points to our lack of access to stable housing, employment, and healthcare. Without a place to feel safe, trans women of color are at higher risk for becoming victims of violence, often denied or unable to access mental health care and face higher rates of unemployment. According to the National Coalition of Anti-Violence Programs (NCAVP), hate crimes are most often perpetrated against queer and trans people of color, with continuously rising numbers for transgender women of color. According to the NCAVP:
As of August 23rd, 2017, NCAVP has recorded reports of 36 hate violence related homicides of LGBTQ and HIV affected people, the highest number ever recorded by NCAVP. This number represents a 29% increase in single incident reports from 2016. So far in 2017, there has been nearly one homicide a week of an LGBTQ person in the U.S. The victims of these hate violence related homicides have overwhelmingly been transgender women.
For the last five years NCAVP has documented a steadily rising number of reports of homicides of transgender women of color, which continued into 2017. In August of 2017, NCAVP had already collected information on nineteen hate-violence related homicides of transgender and gender nonconforming people; sixteen of these homicides were of transgender women of color.
Countless shelters have a blanketed program to work with folks experiencing housing and homelessness. This blanketed approach to housing and homelessness not only erases the nuanced narratives and experiences of trans women, but also contributes to the further marginalization of narratives like Phoebe's.
Where support with name changes, sensitivity trainings to trans issues and exposure to different gender identities could have prevented by service providers, organizers like Phoebe are seeing to it that other trans Women of Color are not being turned away due to lack of representation or ignorance on the part of service providers. Phoebe insists support comes in many forms, including educating landlords about name change processes so that potential renters are afforded additional privacy. It could also manifest itself through creating safe access to hormone therapy and competent LGBTQ medical service. Phoebe's work also highlights just how difficult it is to start and maintain hormone replacement therapy when one does not have access to safe and affordable housing.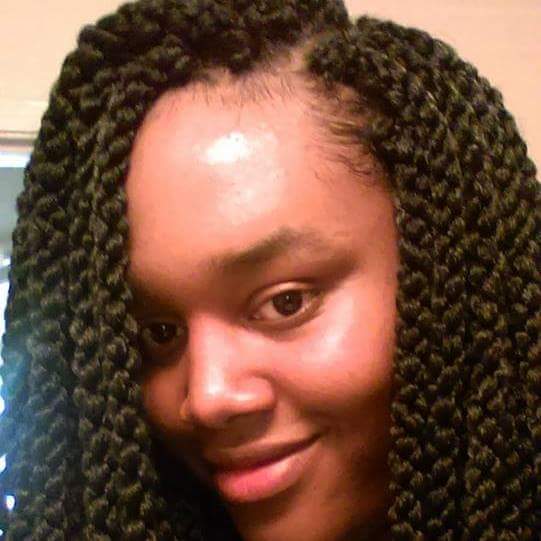 When asked why she does the work that she currently does, VanCleefe responded, "the violence I experienced on the streets and the things I talked about made other girls look at me." Her time as a sex worker was filled with difficult experiences that inspired her to be vocal about the brutalities that she and other girls faced. True Colors Fund encouraged her work so she could continue " to convey the disparities of Black trans women of color."
Phoebe fights so that black trans women struggling with homelessness to get their needs met. Phoebe knows the injustices that Black trans women face are issues of gendered violence, police brutality, immigration and customs enforcement and the prison industrial complex. Her work highlights how the lived experience of trans organizers is paramount to deconstructing systems that contribute to LGBTQ homelessness.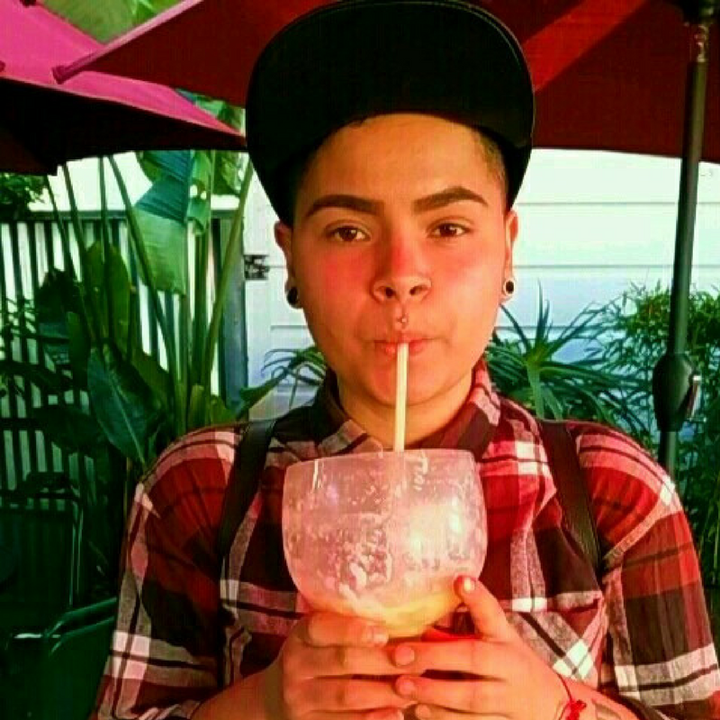 Habló Rodríguez-Williams is a proud Mexican and Colombian gender queer warrior, who is a radical, intersectional feminist, activist, published poet and organizer. Who speaks publicly and recites poetry with emphasis on decolonizing constructs of gender and emphasizes the resilience of women and queer/trans/non-binary folks of color.
Popular in the Community