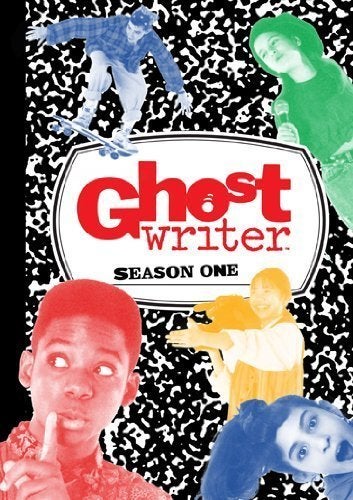 "Ghostwriter" hasn't been around for nearly 20 years, but secrets behind the educational children's series are now being revealed ... and they are pretty freaking bizarre.
Each episode of the PBS series, which ran from 1992 to 1995, presented a mystery that the diverse team of kids -- Jamal, Lenni (Blaze Berdahl), Alex (David Lopez) Gaby (Mayteana Morales and later Melissa Gonzales), Tina (Tram-Anh Tran), Rob (Todd Alexander), Hector (William Hernandez) and Casey (Lateaka Vinson) -- would solve using reading and writing tools, but the Civil War backstory was never revealed on the show.
We don't know where he came from. He just showed up one night. (What is that thing?) He's not an alien. (What is he?) We think he might be a ghost. (Be serious.) He wants to be friends with us. He can't hear and he can't talk. He can read anything. He takes letters and he writes with them. We're the only ones who can see him. (That means he wants you on the team.) You have to promise never to tell anybody about Ghostwriter. (Hey. Cool.) We're the Ghostwriter cool. We check out clues and solve mysteries. He's a ghost and he writes to us: Ghostwriter. (Ghostwriter, what a trip.)
PHOTO GALLERY
TV Reunions We Want To See
Calling all HuffPost superfans!
Sign up for membership to become a founding member and help shape HuffPost's next chapter
BEFORE YOU GO