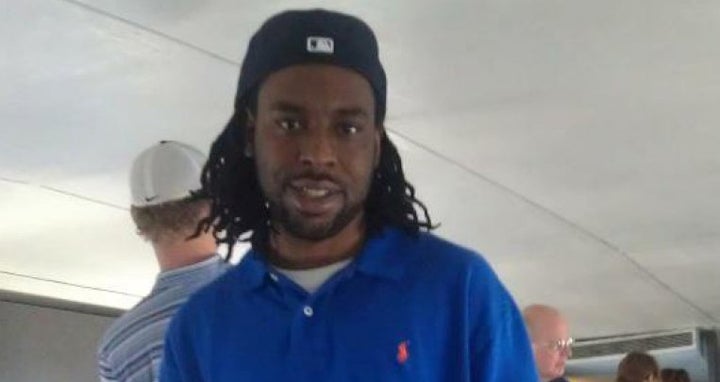 Philando Castile's family and friends were outraged on Friday after a jury acquitted the officer who last year fatally shot the 32-year-old while he sat in his car.
St. Anthony Police officer Jeronimo Yanez was found not guilty on a charge of second-degree manslaughter, as well as on two counts of reckless discharge of a firearm. The Minnesota cop went to trial after he shot Castile during a traffic stop last July.
Castile's girlfriend, Diamond Reynolds, and her 4-year-old daughter were in the car at the time. Reynolds live-streamed the aftermath of the shooting, which brought worldwide attention to the case.
She said Friday that she was "incredibly disappointed with the jury's verdict."
"My boyfriend, Philando Castile, was pulled over because, per officer Yanez, he had a wide nose and looked like a suspect," she said, according to KSTP producer Ben Rodgers. "It is a sad state of affairs when this type of criminal conduct is condoned simply because Yanez is a policeman. God help America."
Castile's mother, Valerie, didn't mince words after the verdict.
"The system in this country continues to fail black people and will continue to fail us," she said outside the courtroom. "My son loved this city, and this city killed my son. And a murderer gets away. Are you kidding me right now?"
The trial was often a back-and-forth between Reynolds and the officer. Yanez claimed on the stand that he opened fire when he thought Castile was grabbing for a gun; Reynolds contended that Castile was cooperating with the officer's instructions.
"We have him ignoring his commands. He's got a gun. He might be the robber. He's got marijuana in his car," Gray told jurors. "Those are the things in Officer Yanez's head."
Prosecutor Jeffrey Paulsen said Yanez was "jumping to conclusions."
"[Castille] offered no resistance," Paulsen said, according to the Times. "He made no threats. He didn't even complain about being stopped for such a minor offense."
The jury, selected earlier this month, reportedly only included two people of color: an Ethiopian-American community college student and a black man who managed a Wendy's restaurant. It was unclear whether those two jurors were among the 12 that rendered Friday's verdict, or if they were among the three alternates.
"The City of St. Anthony has concluded that the public will be best served if Officer Yanez is no longer a police officer in our city," a statement on its website read. "The city intends to offer Officer Yanez a voluntary separation agreement to help him transition to another career other than being a St. Anthony officer."
"My son loved this city, and this city killed my son."
Since the fatal shooting of Michael Brown in Ferguson, Missouri, in 2014, a total of 17 cases involving police officers charged with murder or manslaughter have gone before juries. Majority-white juries have decided 15 of those verdicts.
At least 82 officers across the country have faced murder or manslaughter charges for on-duty shootings since the beginning of 2005, according to research from Philip Stinson, an associate professor of criminology at Ohio's Bowling Green State University. Just 29 of those cases have ended in conviction, although a number are still pending. No officer has been convicted so far this year.
Juries have shown time and time again that they're "not willing to second-guess officers who get on the stand and testify at their own trial in their own defense that he or she thought that they were gonna get killed and that's why they used deadly force," Stinson said.
Stinson said police kill around 1,000 civilians each year, and that verdicts like the one in Yanez's case suggest the legal system may be willing to accept that these casualties are "just the cost of doing business."
"Even when the prosecution has gone to great lengths to put on expert testimony and other police officers to show that a reasonable officer on the objective standard would not have perceived that threat," he added, "when the officer gets on the stand and subjectively says, 'I thought my life was in danger,' it's almost as if the jury at that point can't process what the prosecution has spent so much time and effort into getting across at the trial."
Support HuffPost
Every Voice Matters
Before You Go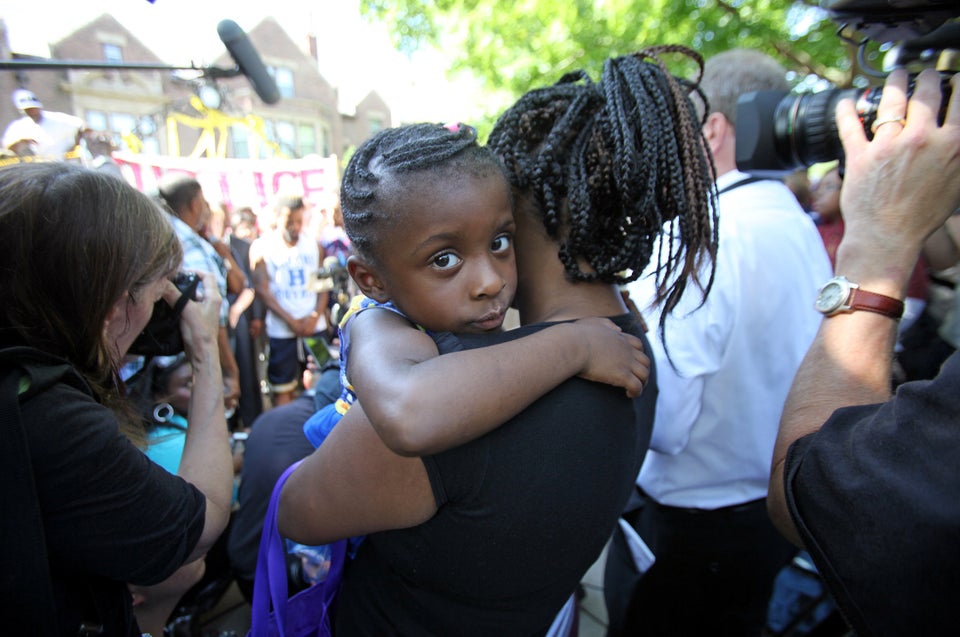 St. Paul Protesters Show Support For Philando Castile
Popular in the Community