Bacon shortage? What bacon shortage? We're over here dipping the stuff in gourmet chocolate and sprinkling it with 23-karat gold flakes.
Okay, so maybe we aren't -- that job (privilege?) lies somewhere within the brilliant mechanisms of NYC bacon confectioner Baconery -- but a select few Huffington Post editors with discerning tastes did get to try out a sample of what would be our new favorite candy bar, were it not totally decadent in every way imaginable.
Well, every way except for appearance, that is. There's really no way around the fact that this $40-per-pack treat looks like a squashed dog turd. But looks aside, it's pretty delicious.
LOOK: 23-Karat Gold Chocolate Bacon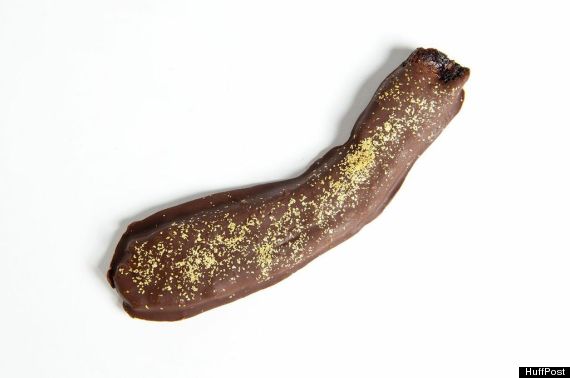 The bacon itself didn't taste like it had any artificial smoke flavor added, and while cold, its texture was wonderfully meaty and savory. It even had a nice, buttery strip of fat buried in there that wasn't at all gristly or tough. The chocolate was not overly sweet, which is great because the last thing you'd want in a bacon novelty is to have the novelty overpower the bacon.
All four editors who tried the sample sent to HuffPost agreed that the gold didn't really add much to the bacon candy other than status. Words like "tastes fancy," and "the ultimate gimmick" were tossed around with regard to an overall assessment.
In summary, close your eyes, take the bacon (and the chocolate) but lose the gold jimmies, especially if it'd knock the price down a couple of bucks.
Bacon And Jam Mini Monkey Bread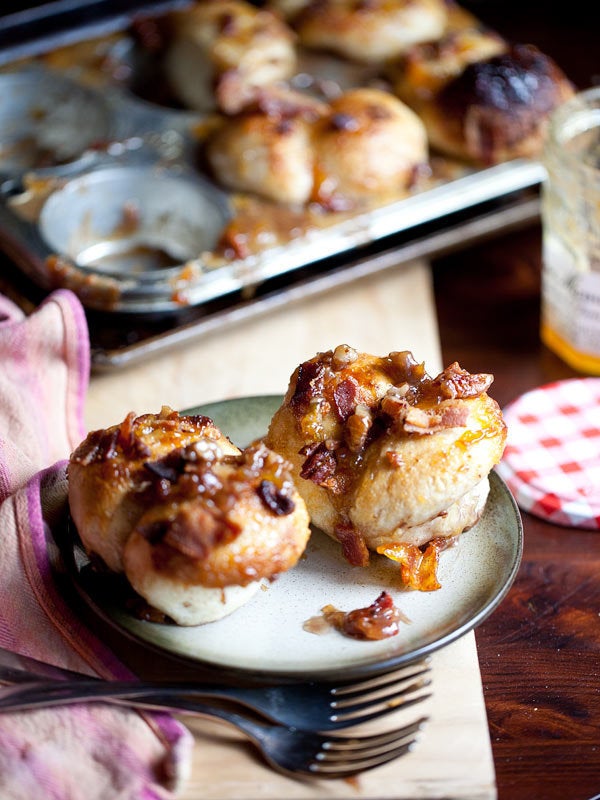 Warm Bacon Potato Salad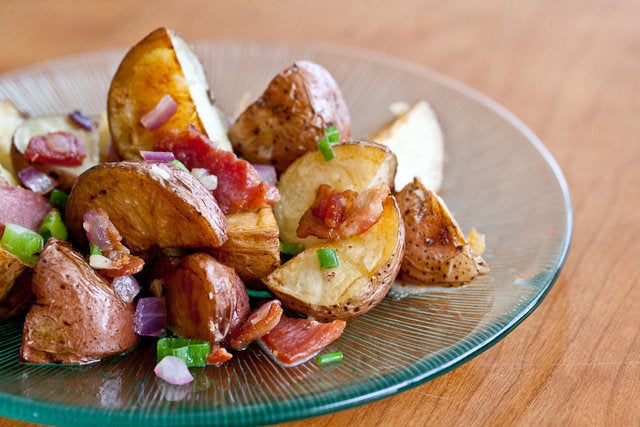 Smokey Corn With Bacon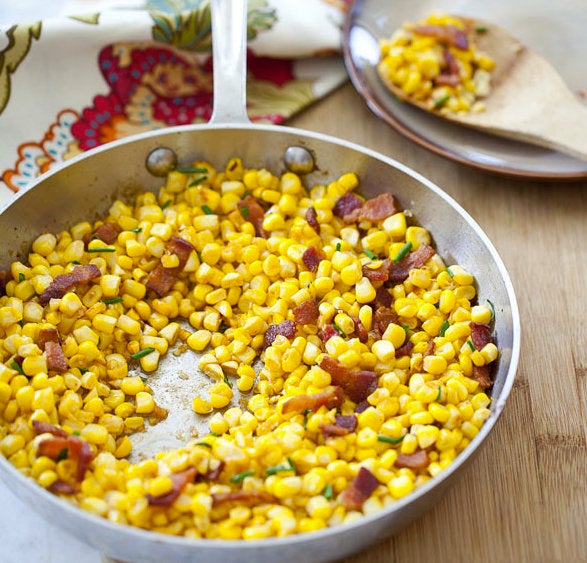 BLT Grilled Cheese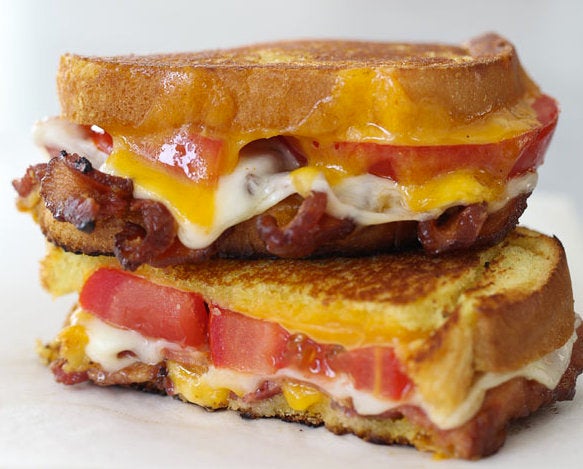 Stuffed Jalapeños With Gorgonzola And Bacon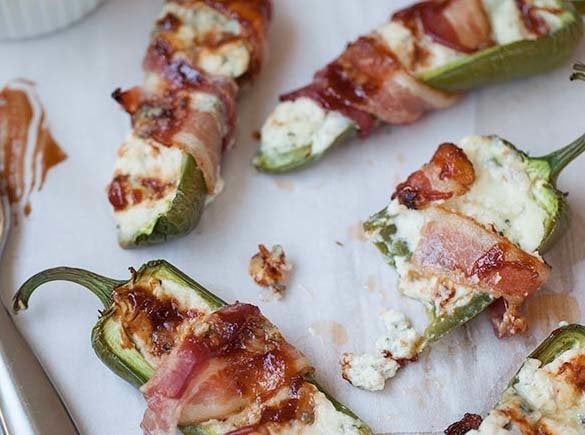 Hot Bacon Cheese Dip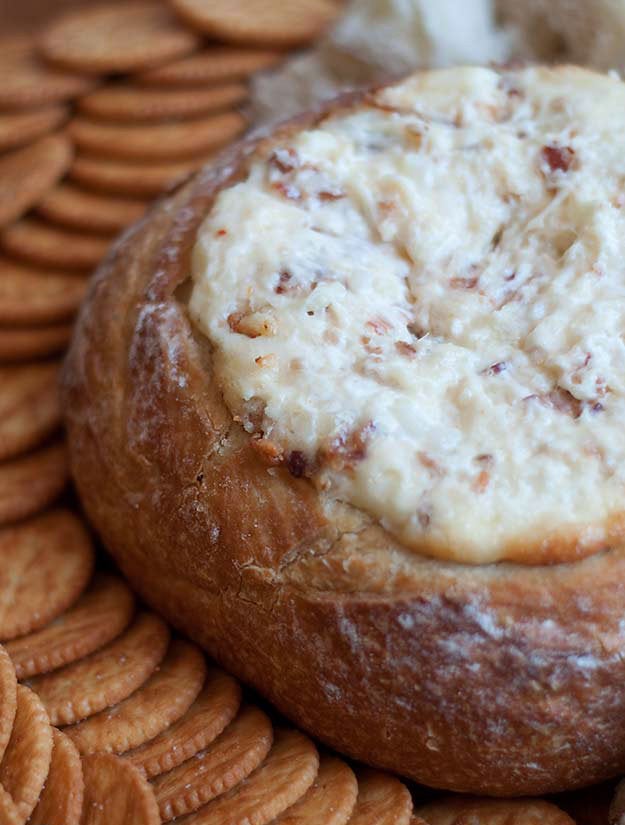 Dulce De Bacon Milkshake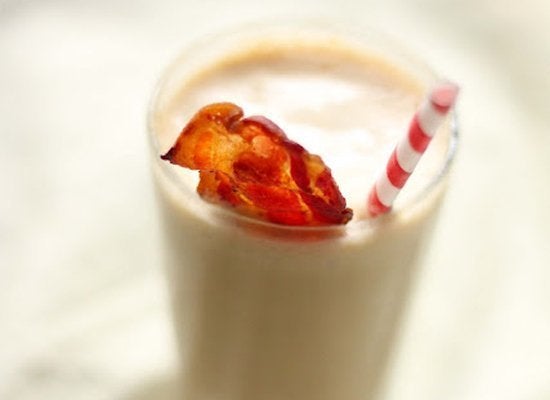 Bacon And Egg Salad Sandwich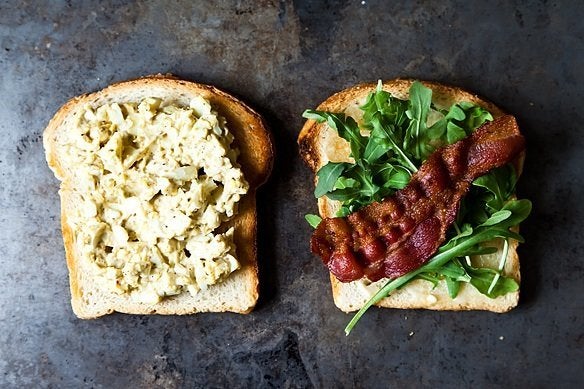 BLT Panzanella Salad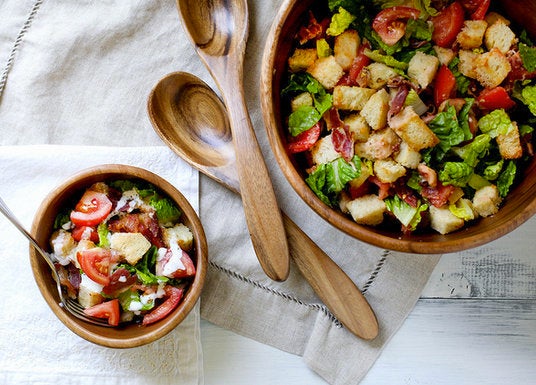 Bacon and Egg Burger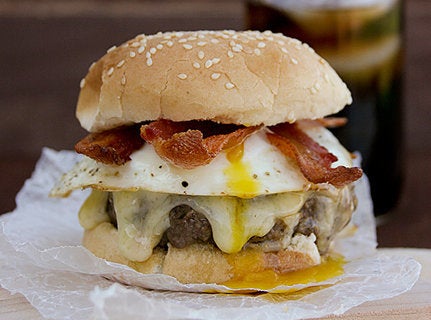 Bacon Wrapped Brown Sugar Pork Loin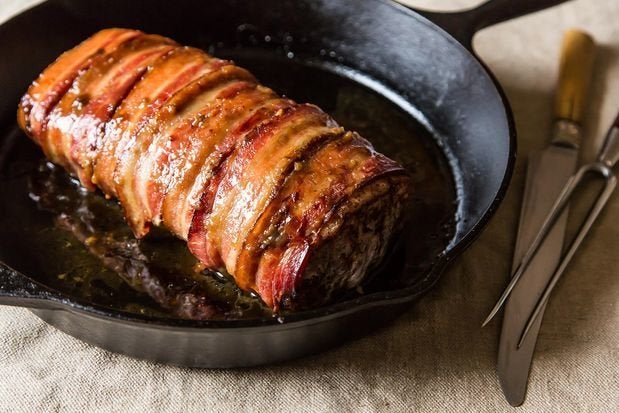 Shrimp And Corn Chowder With Bacon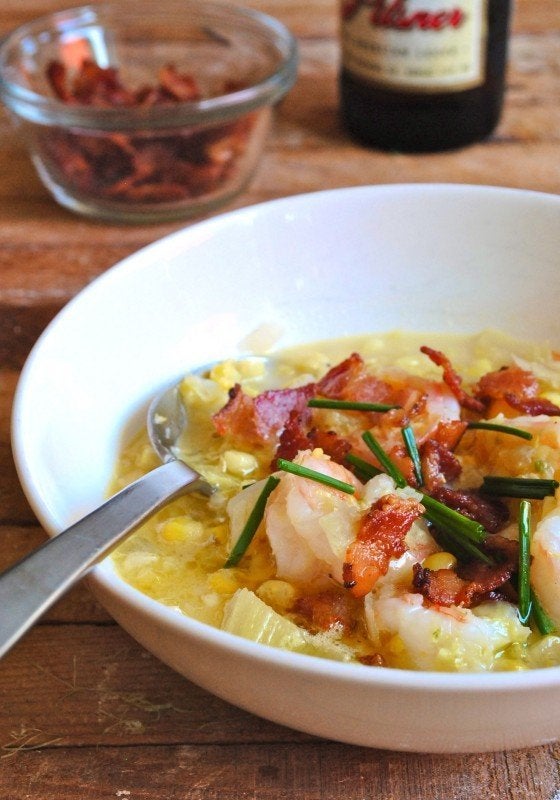 Bacon Brittle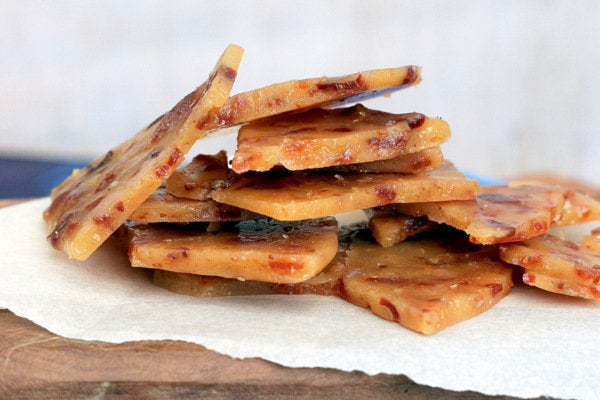 Bacon Wrapped Grissini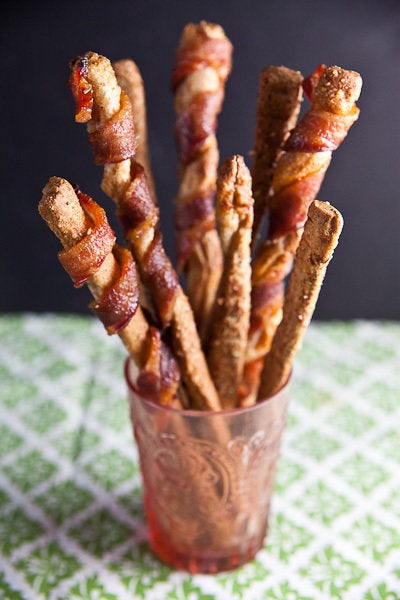 Onion & Bacon Dip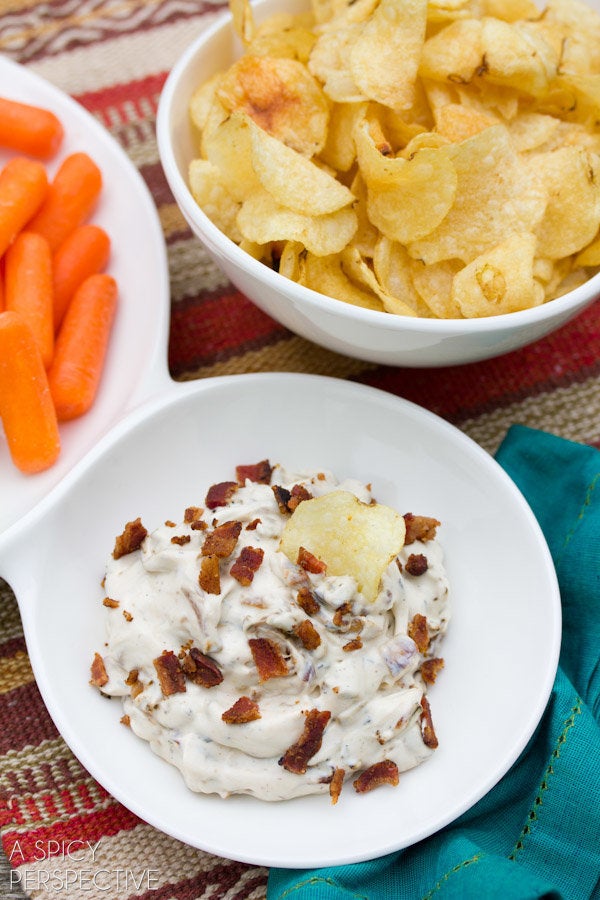 Strawberry Balsamic Bacon Pizza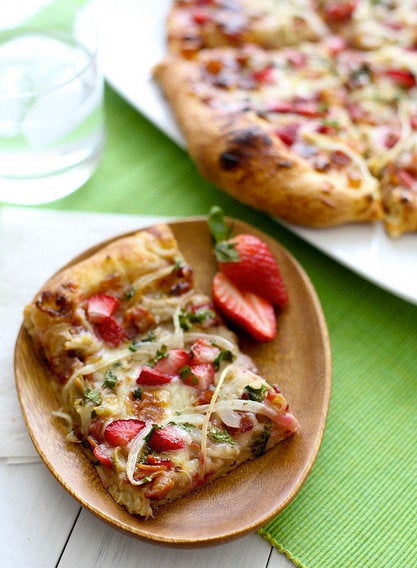 Bourbon Marshmallow Bacon S'more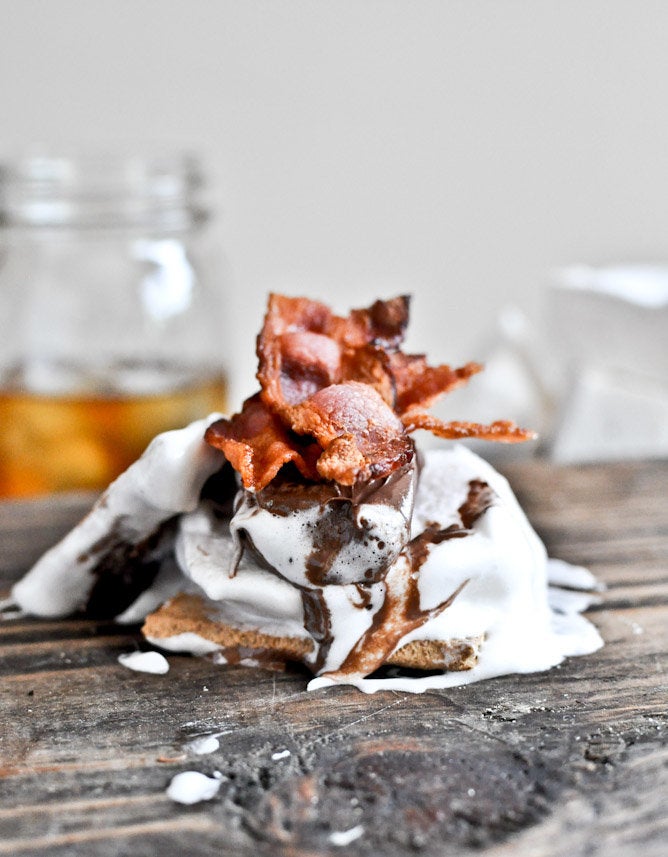 Bacon-Wrapped Water Chestnuts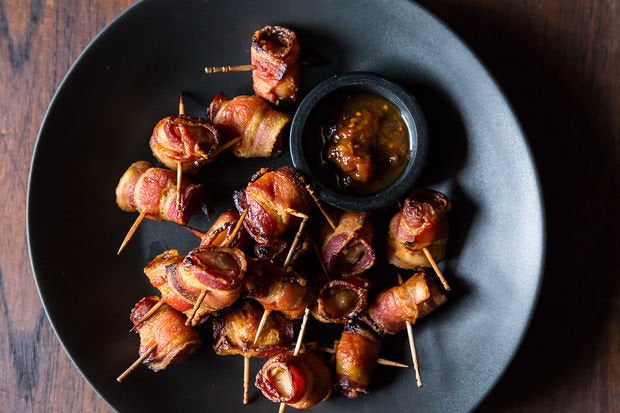 Potato Mash With Leek Confit And Bacon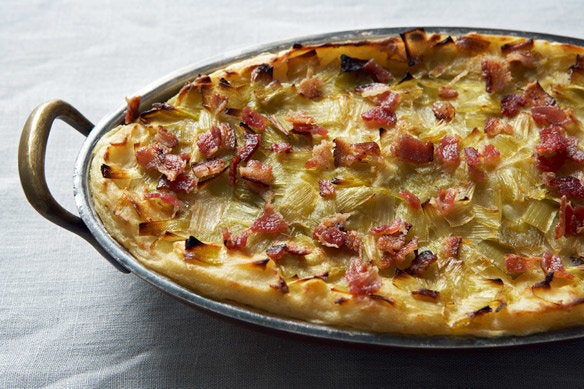 Goat Cheese Bacon Ball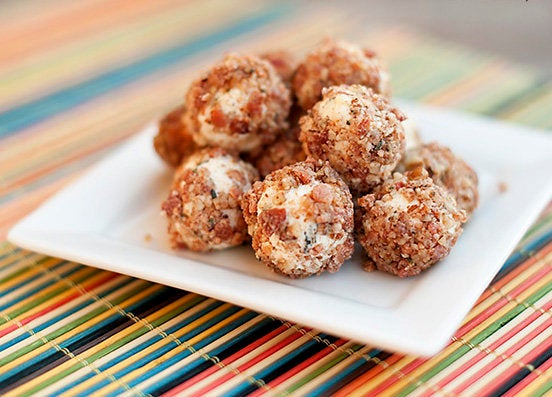 Bacon-Wrapped Li'l Smokies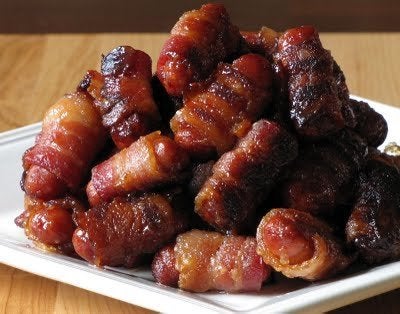 Bacon Cinnamon Rolls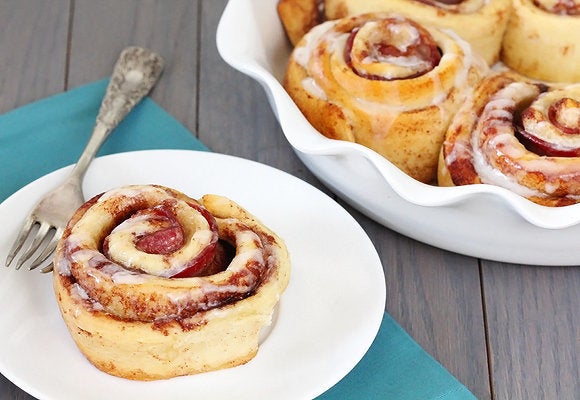 Avocado BLTs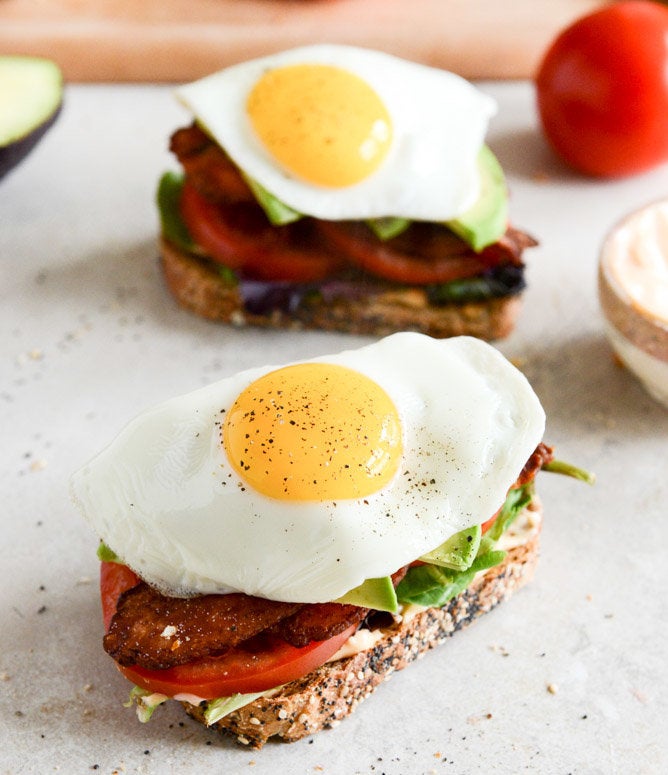 Bacon-Hazelnut Buttermilk Cupcakes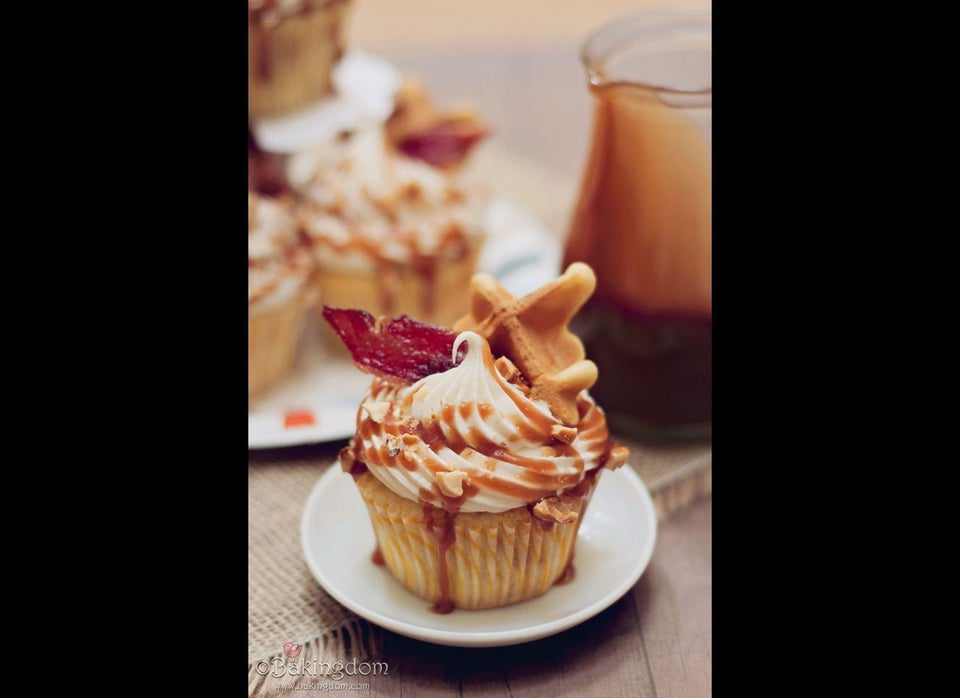 Bacon-wrapped Rice Cakes With Jalapeño Ponzu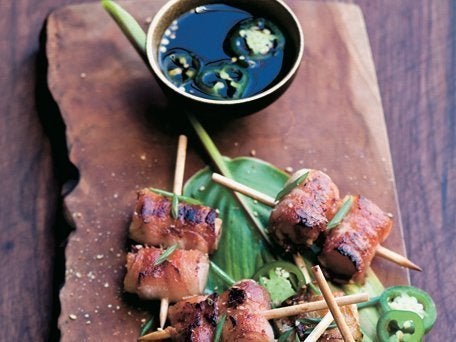 Creamy Cauliflower Soup With Bacon And Gorgonzola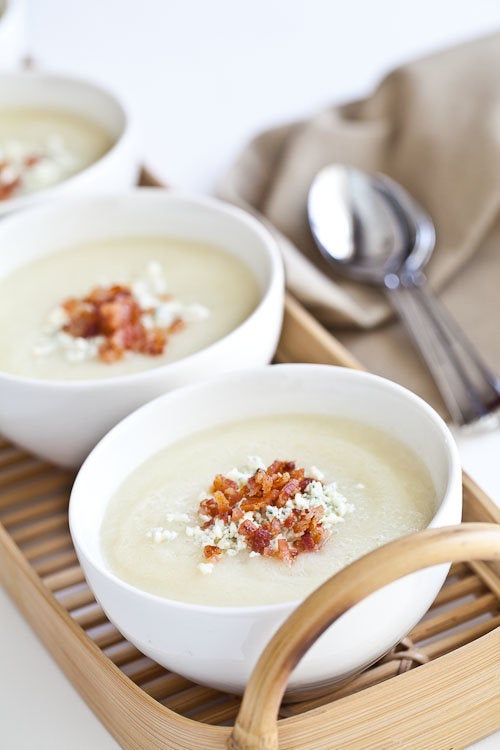 Beer Steamed Clams With Bacon & Tomatoes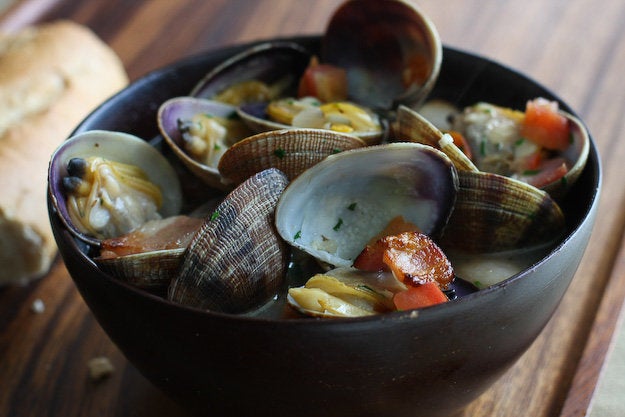 White Bean Edamame Salad With Bacon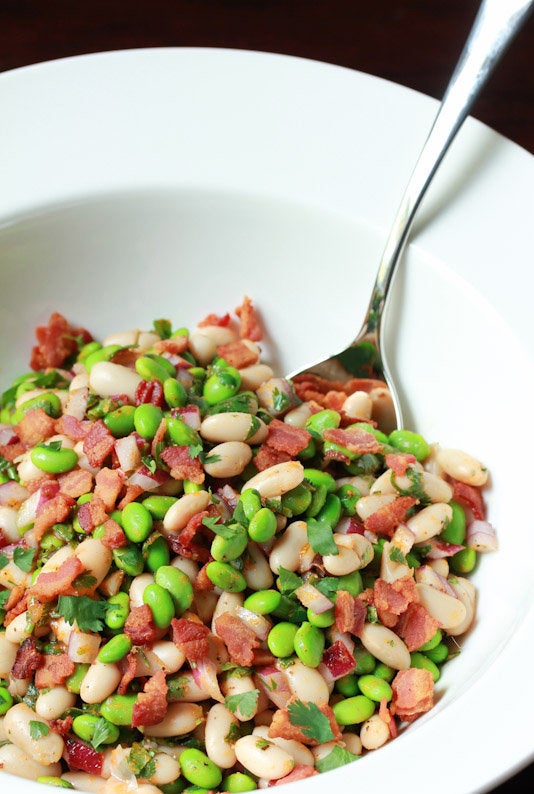 Cheesy Bacon Ranch Bread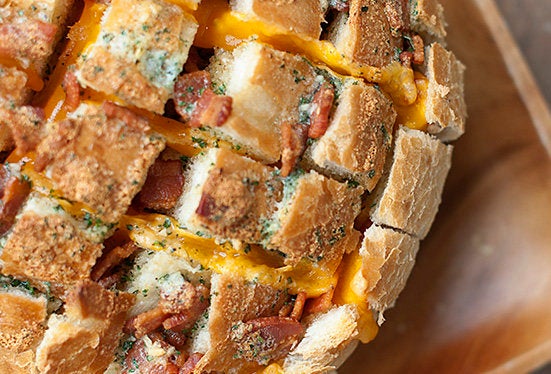 Bacon Blue Cheese Butter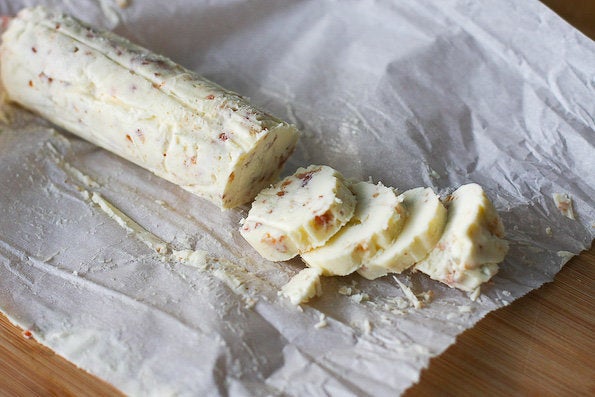 Bacon Chocolate Chip Cookie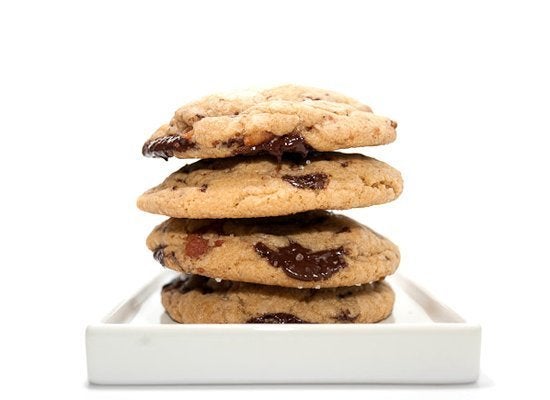 Bacon And Eggs Breakfast Panini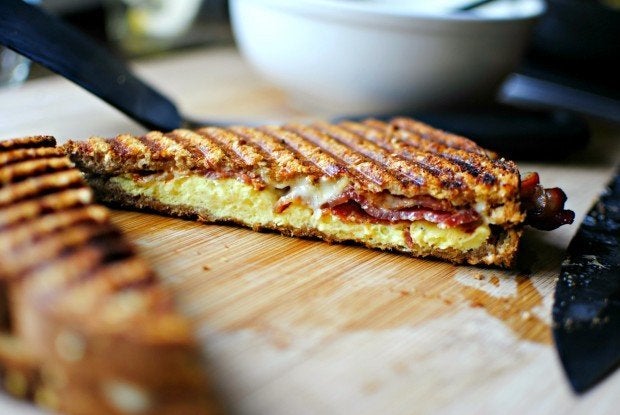 Pig Candy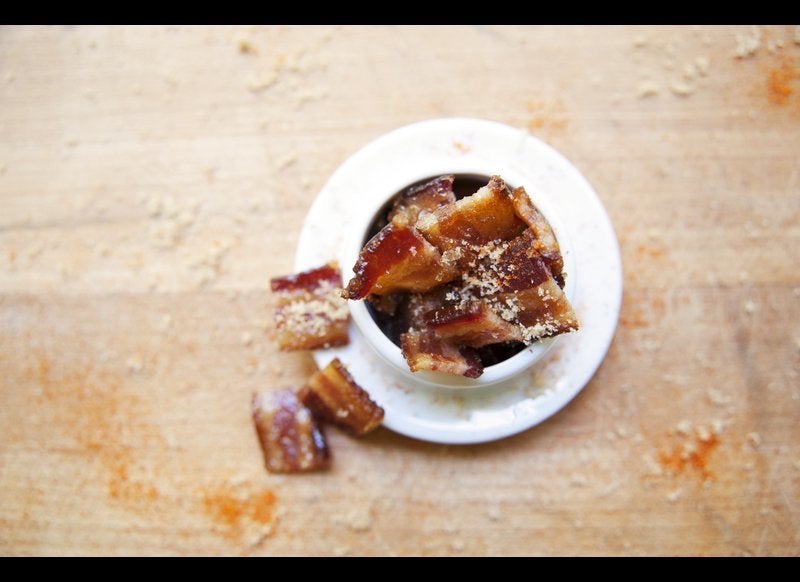 Bacon, Egg And Toast Cup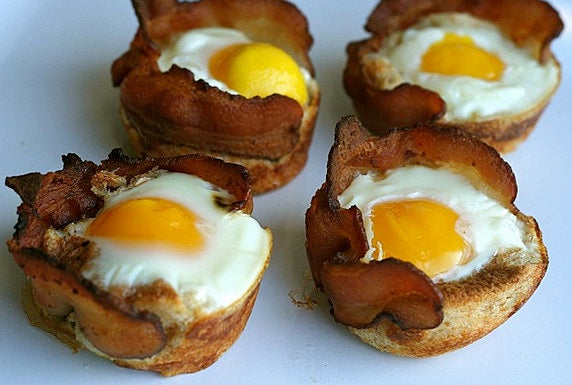 Polenta Stack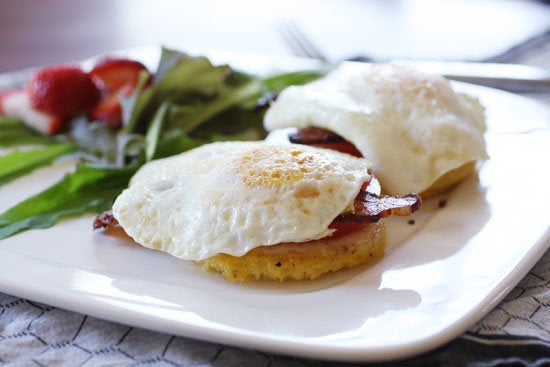 Bacon Wrapped Meatloaf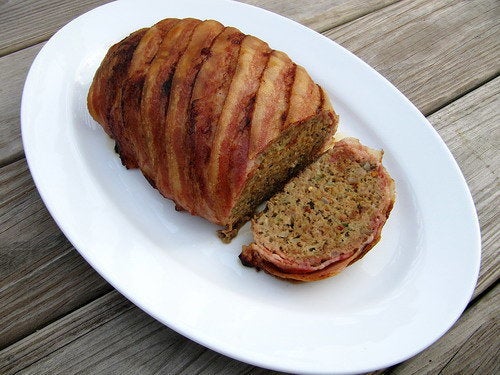 Spinach, Mushroom And Bacon Fondue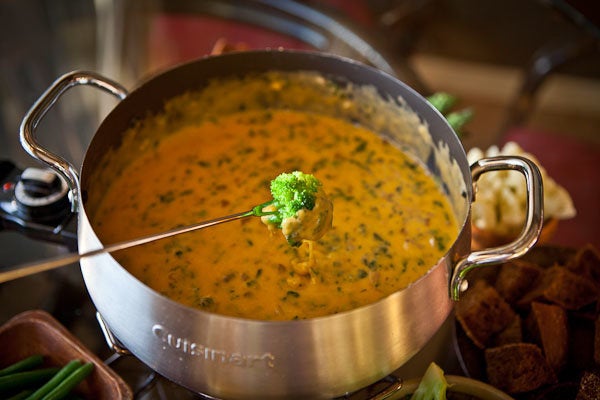 Bacon Wrapped Stuffed Jalapenos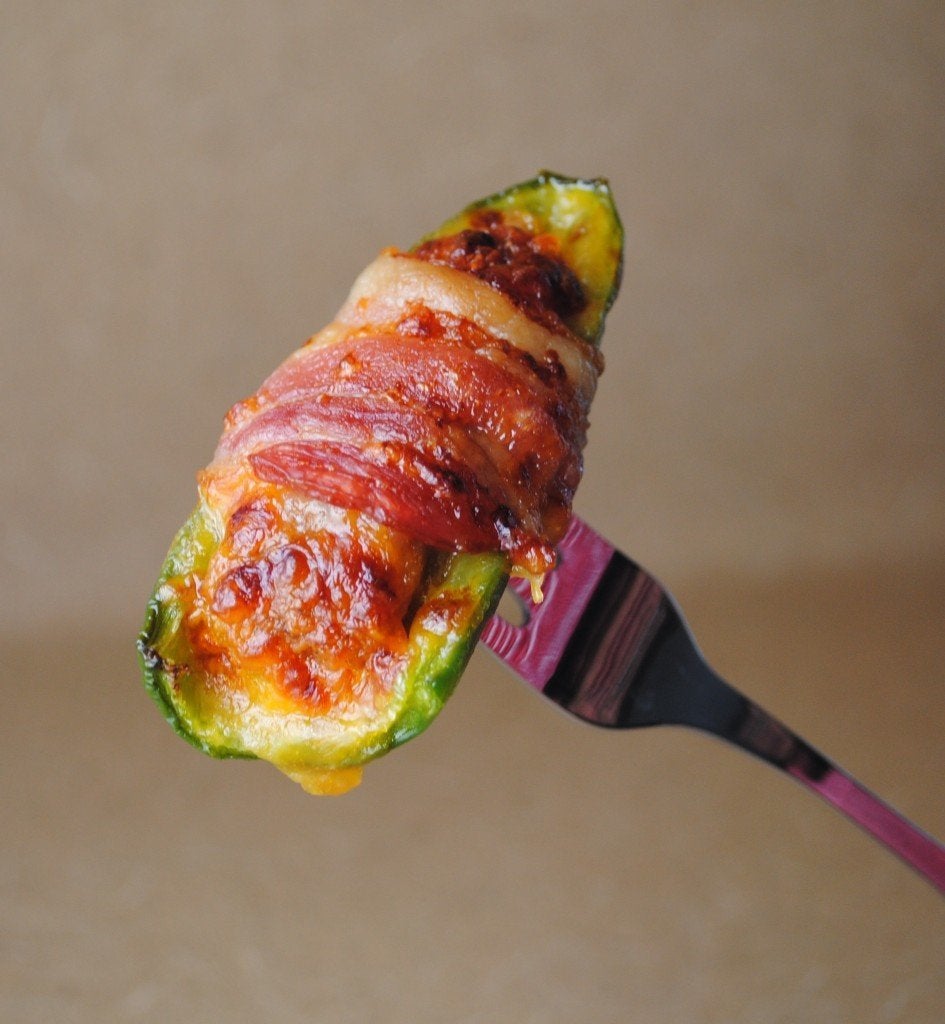 Chocolate Bacon Cupcakes With Nutella Buttercream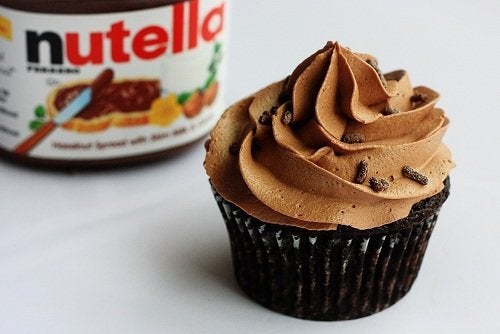 Bacon-Wrapped Haddock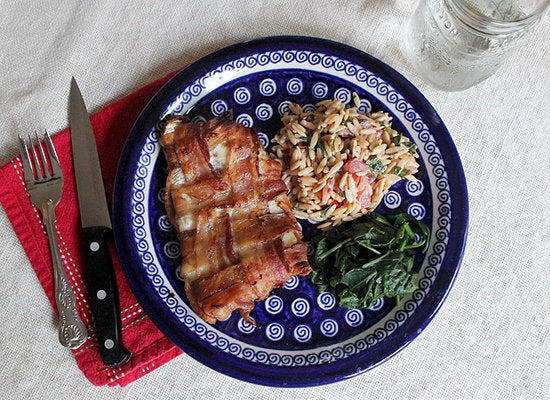 Pork Loin Chops with Apple, Sage and Onion Tarts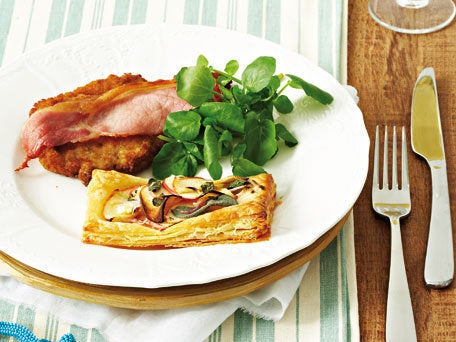 Green Bean Bacon Bundles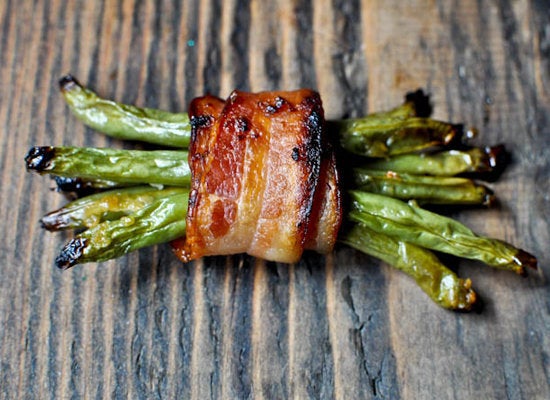 Salted Caramel And Candied Bacon Ice Cream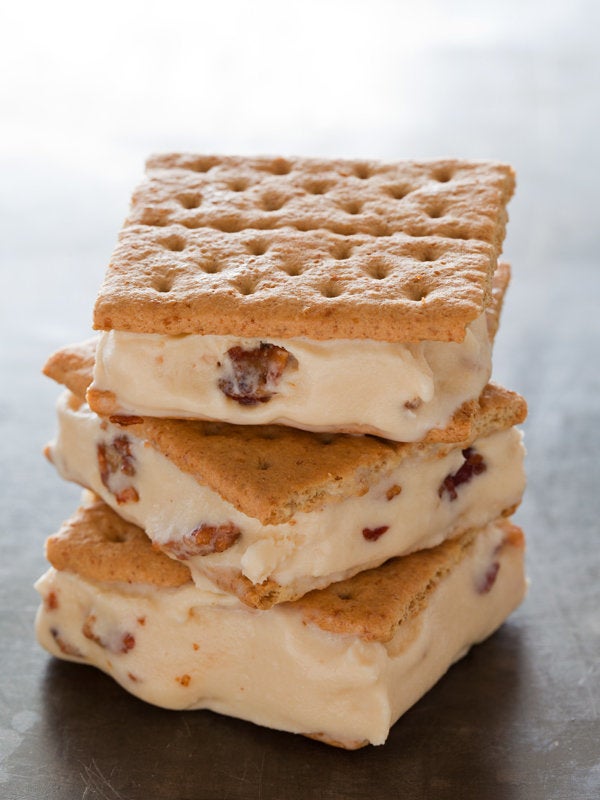 Bacon Wrapped Tomatoes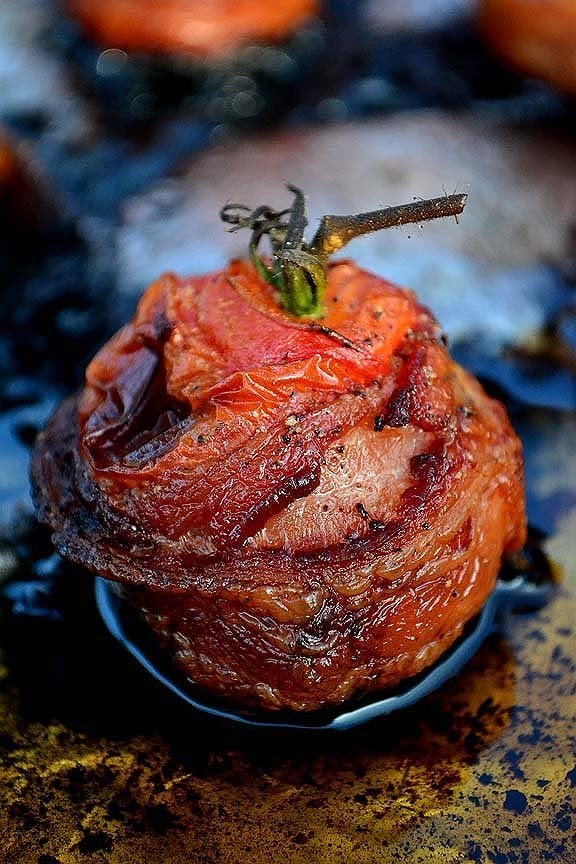 Bacon Wrapped Avocados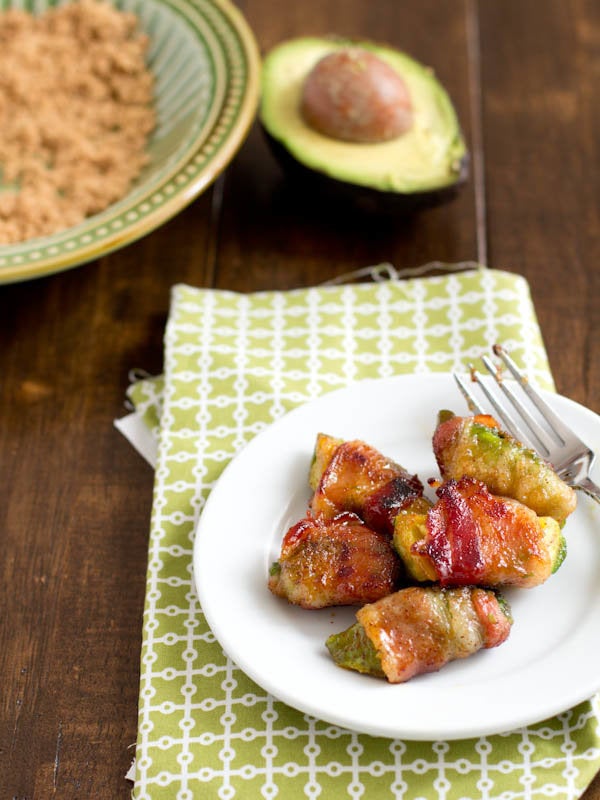 Blueberry Bacon Breakfast Cake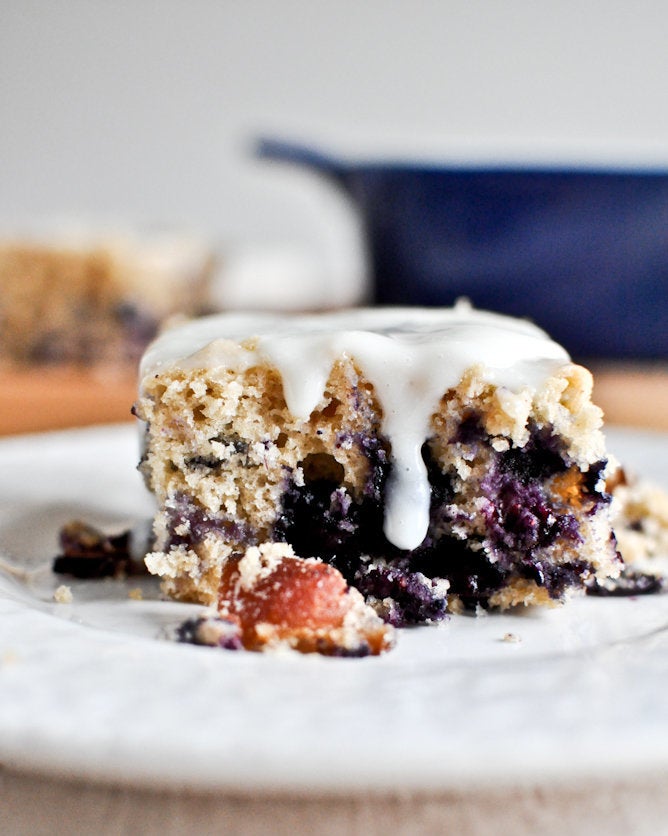 Bacon Bourbon Caramel Popcorn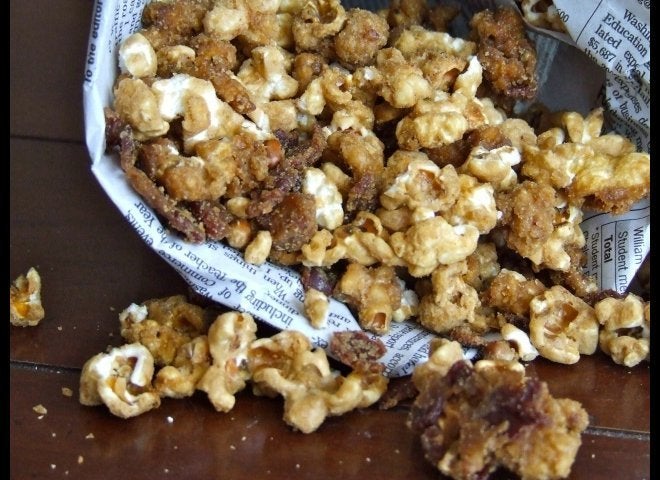 Bacon Wrapped Caramelized Sesame Asparagus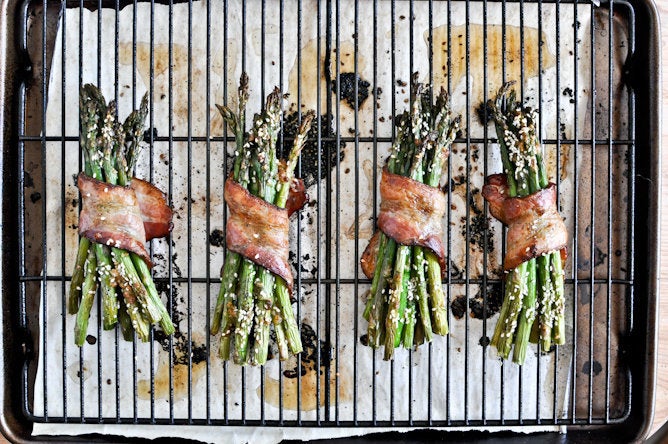 Buttermilk Bacon Pralines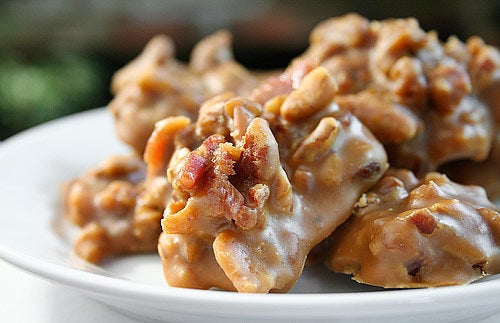 Bacon Wrapped Shrimp Toast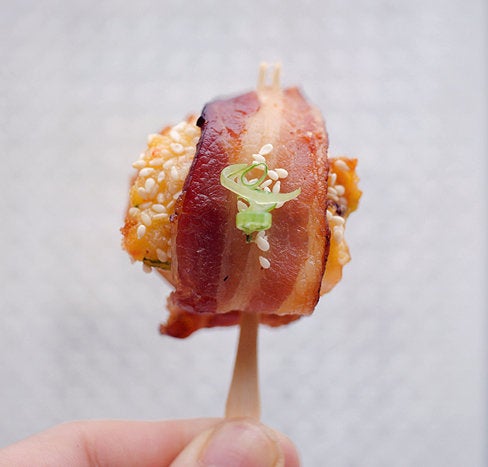 Breakfast Tacos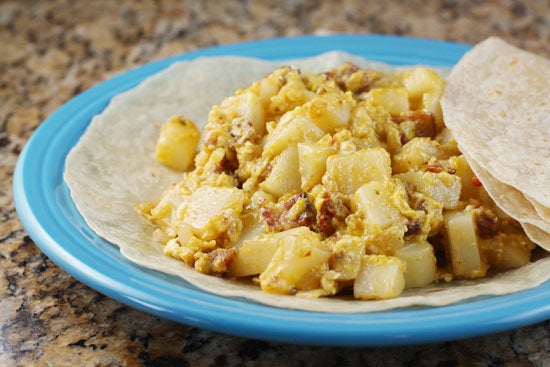 Chocolate Bacon Bark With Peanuts And Apricots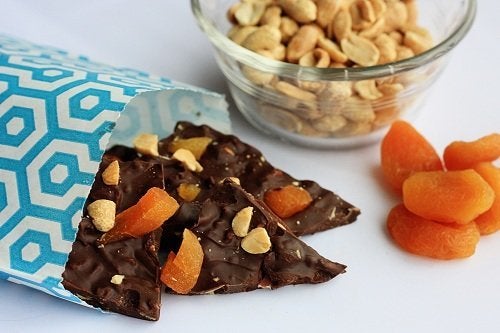 Angels On Horseback