As the first big awards show of 2014, the pressure is on at the Golden Globes. But that didn't faze many of our favorite actresses.
Check out our picks for best-dressed at the 2014 Golden Globes and let us know if you agree.
Lupita Nyong'o in Ralph Lauren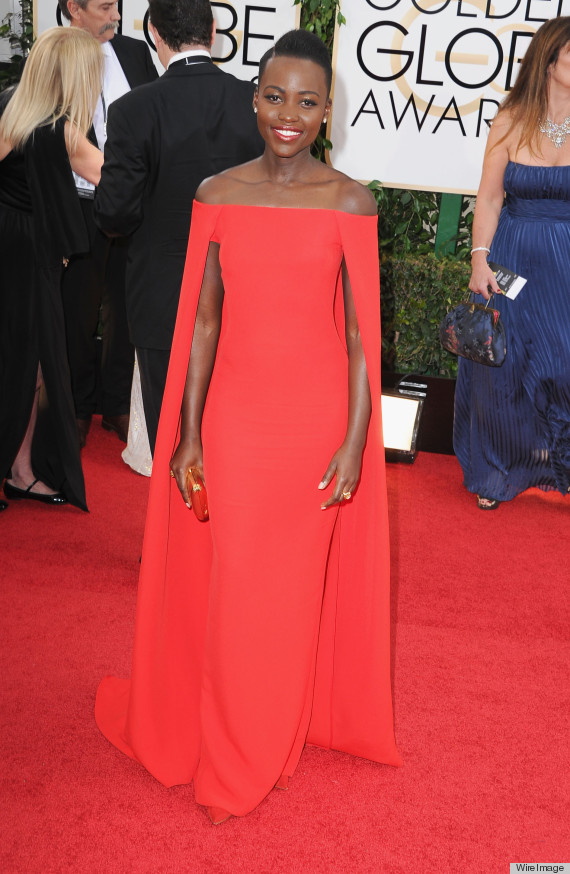 Lupita is on a roll lately and the Golden Globes was no exception. The "12 Years A Slave" star looked radiant in this red gown that featured a cape. Her short hair was the perfect complement to the strapless neckline, as was her minimal makeup.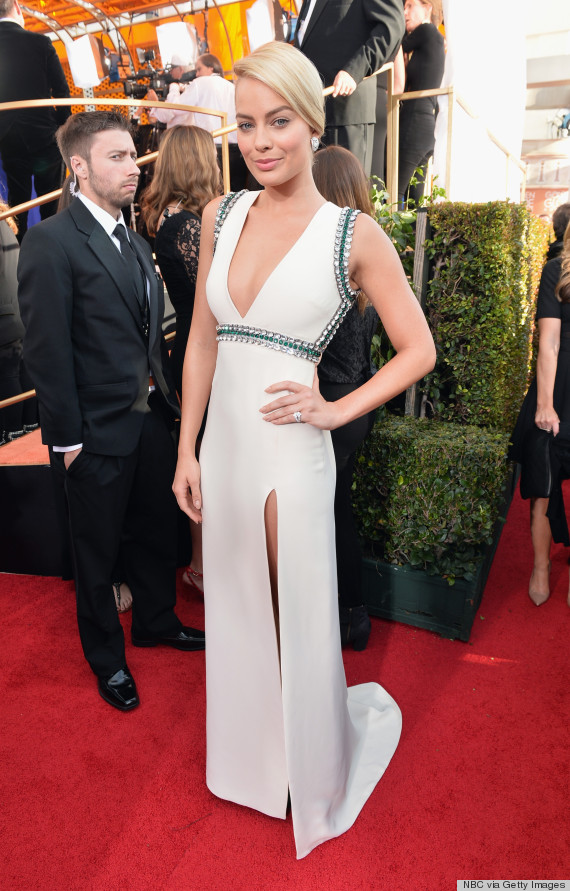 If you don't know Margot Robbie, it's time you learn her name. The "Wolf of Wall Street" star looked drop-dead gorgeous in this tight-fitting white dress with a high-slit. Not only did her gown fit her like a glove, but she managed to show the perfect amount of skin.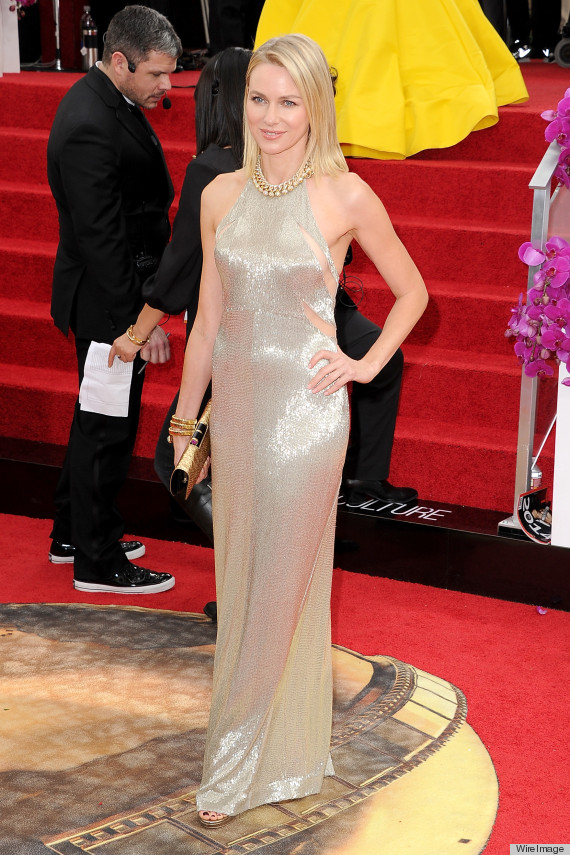 The metallic trend is in full force. Watts' silver dress with its gold chain halter was the perfect silhouette for her bod. Her gold cuff bracelet and clutch helped to complete the outfit.
Amy Poehler in Stella McCartney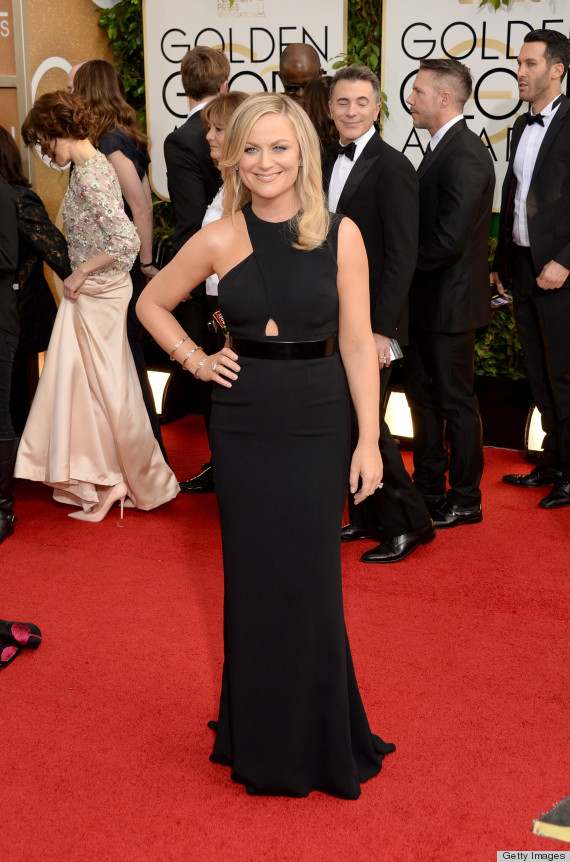 Will Arnett, eat your heart out. The Golden Globes co-host proved that she is not only hilarious but also a total style icon. Her black dress with a small cut-out made the comedian look svelte and sophisticated.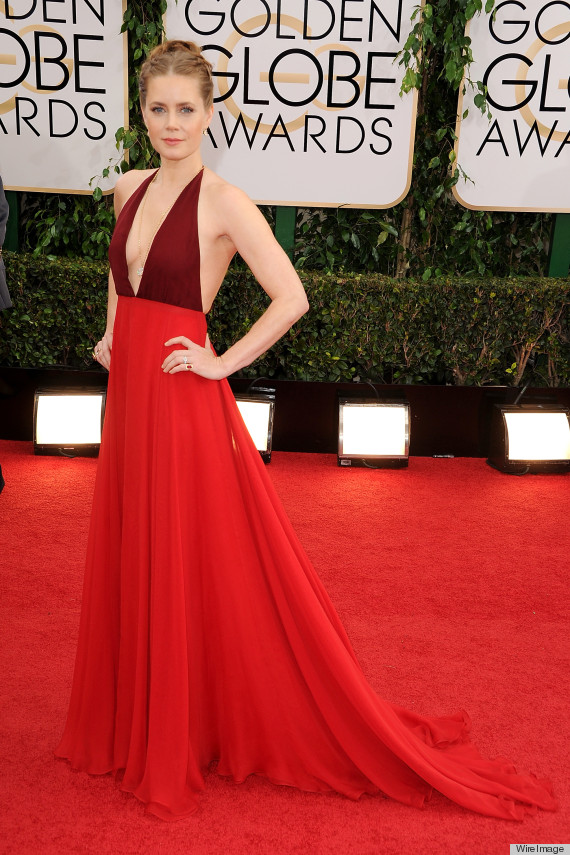 It looks like Adams is channeling her character from "American Hustle" in this gown with a plunging neckline. But we can't say we blame her -- this silhouette is ideal for the small-busted star. And the rich red hue is flawless on her dewy complexion.
Lizzy Caplan in Emilio Pucci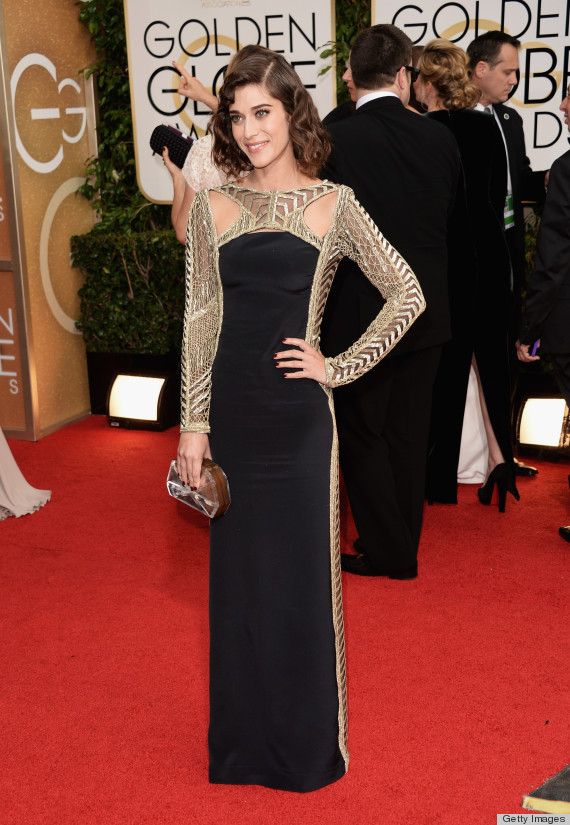 That is some serious hardware on Caplan's dress, but it works because it is paired with an otherwise simple black gown. All the attention is on the sleeves and the neckline. She looks so fashionable. A+, Caplan.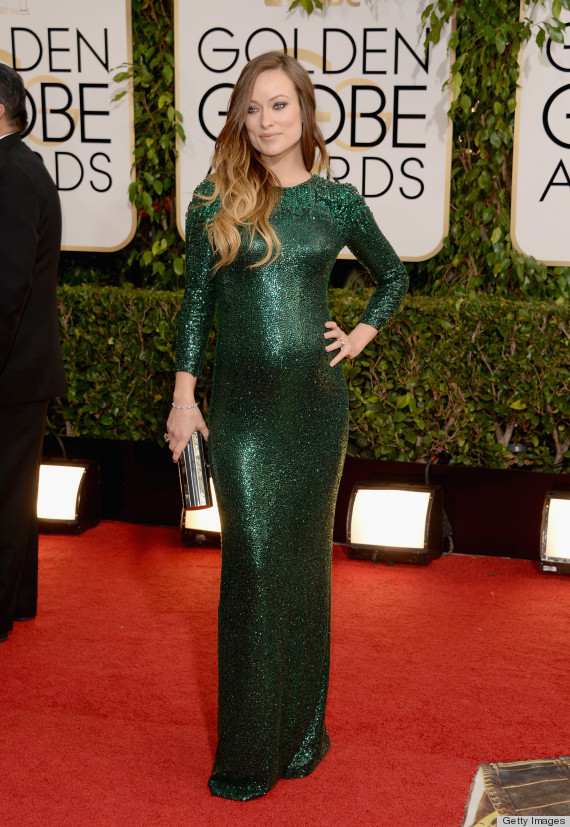 Wilde shone (literally!) on the red carpet in this shimmering emerald dress. It seems as though her baby bump is only making her more stylish, as this long, form-fitting gown is one of her best ensembles yet.
Kerry Washington in Balenciaga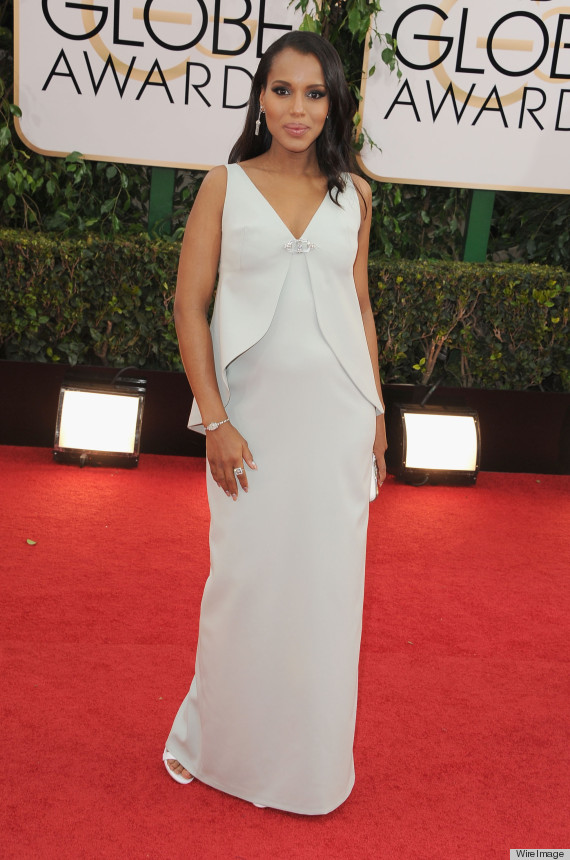 Washington was yet another star who proved that just because you're pregnant doesn't mean you can't be one of the best-dressed celebs on the red carpet. The actress was glowing in a light-gray gown with an embellished brooch.
Zoe Saldana in Prabal Gurung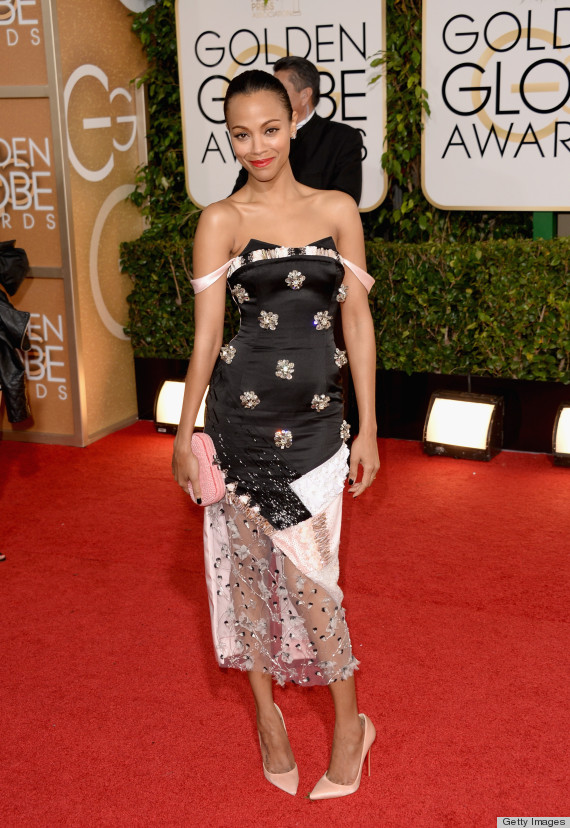 We can't think of any other celeb who could have pulled off this look so well. Saldana's history as a ballerina makes her the perfect candidate for this delicate dress. The strapless gown with embellishment is fashion-forward enough for this stylish star.
Kate Beckinsale in Zuhair Murad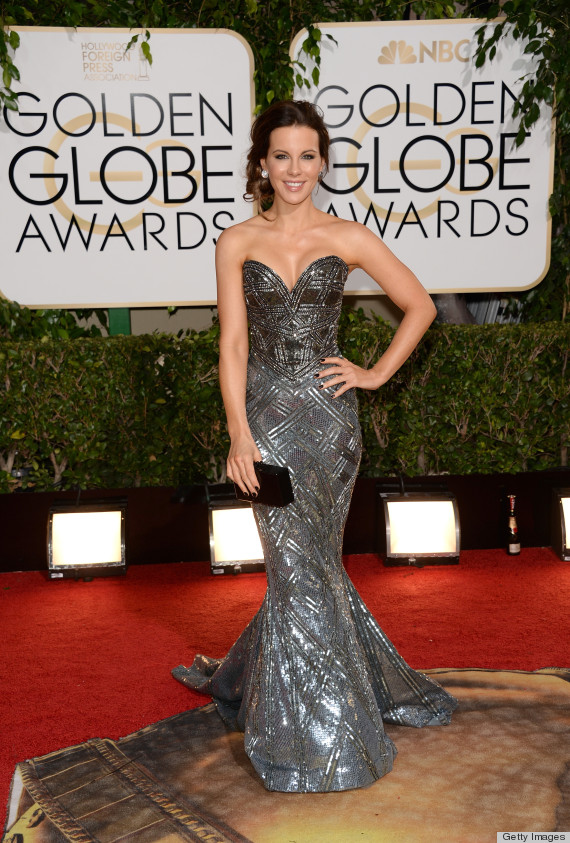 We're not really sure what she has starred in recently or why she was at the Golden Globes, but damn did she look good. The sparkly strapless gown with exquisite detail made her a vision. We could just stare at Beckinsale all day long.
See the rest of the glam stars: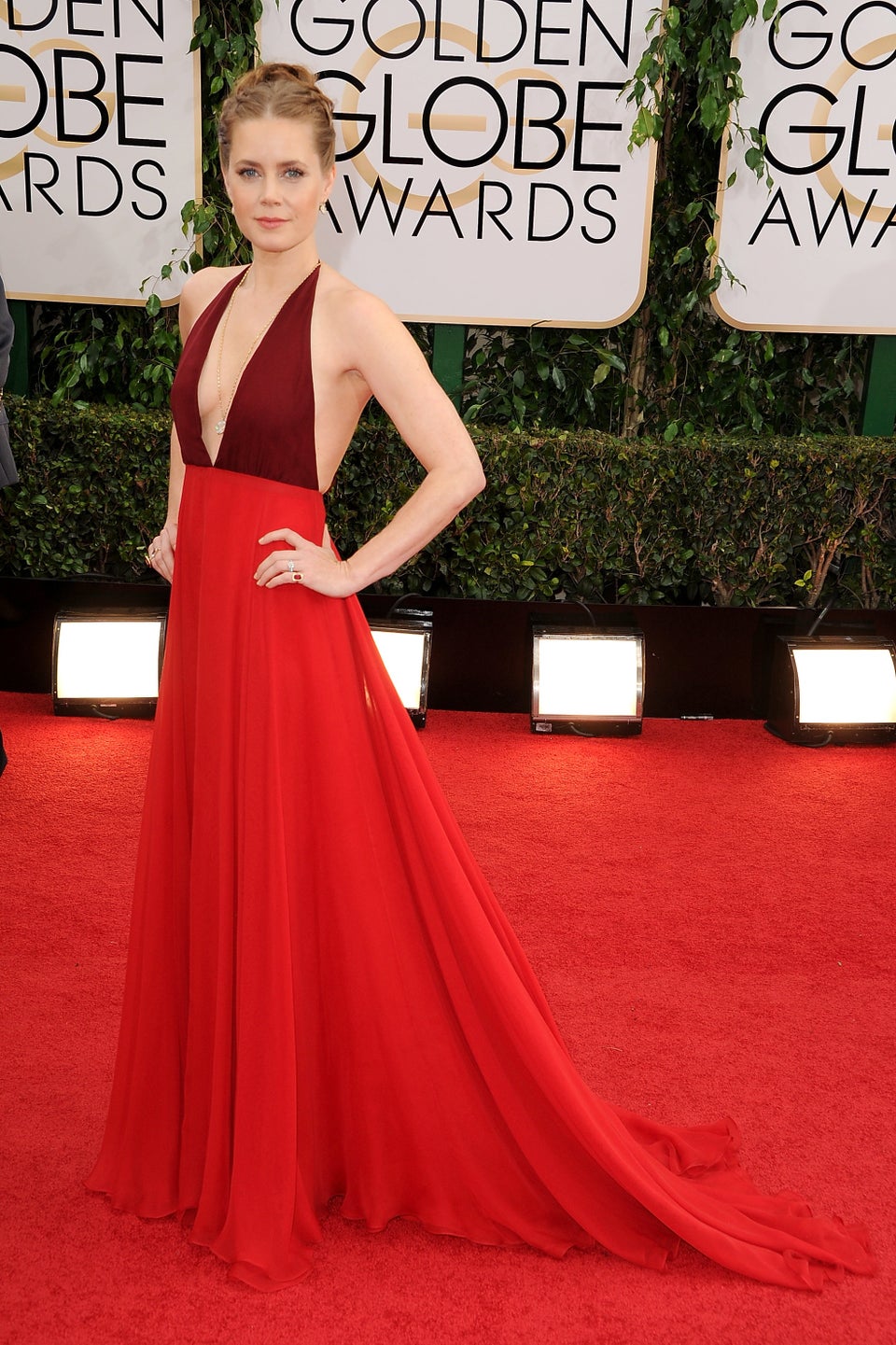 Golden Globes 2014: The WHOLE Red Carpet
Related