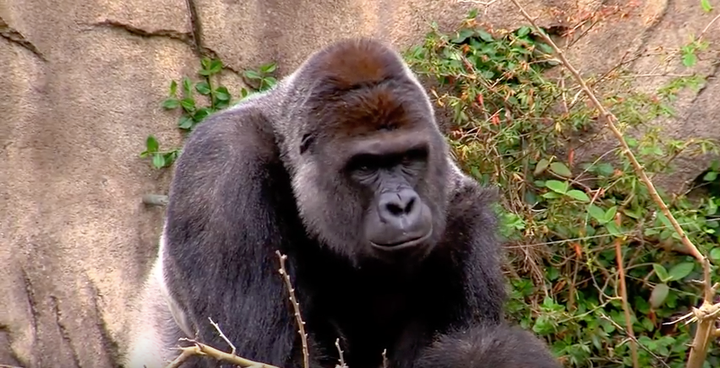 A 17-year-old western lowland gorilla was shot dead at the Cincinnati Zoo after he snatched up a 4-year-old boy who fell into his enclosure Saturday.
The gorilla, named Harambe, dragged the boy around and held him for about 10 minutes, zoo officials said at a press conference. The boy was taken to an area hospital with non-life threatening injuries, according to the Cincinnati Enquirer. He is listed in serious condition, Fox 19 reported.
Zoo Director Thane Maynard said the boy crawled through a barrier and some bushes at about 4 p.m. and fell into the enclosure. The zoo's dangerous animal response team shot and killed Harambe after debating their tactics.
"The reason why tranquilizing was not chosen is in an agitated situation — which the male was — it may take quite a while for the tranquilizer to take effect," Maynard said. "You don't hit him and he falls over, it would take a few minutes."
The child was in between the gorilla's legs when the zoo's response team took the shot, according to Fox 19. Maynard said the boy was never at risk, though fire officials witnessed the gorilla "violently dragging and throwing the child," the station reported.
Harambe had turned 17 on Friday, the Enquirer reports. Gorillas reach maturity at between 10 and 14 years old and live to about 35, according to the World Wildlife Fund. The zoo is closed while officials investigate.
UPDATE: Earlier, officials reported that the boy was 3 years old. He is 4.
Popular in the Community