Many have attempted to master the art of the wedding photo booth, but few have been as successful as these badass grandparents.
At their grandson Nick Frigerio's Sept. 12 wedding in Nashville, Tennessee, Grandma and Grandpa, who have chosen to remain anonymous, took the photo booth by storm with a group of their friends, incorporating some awesome props and loads of swag.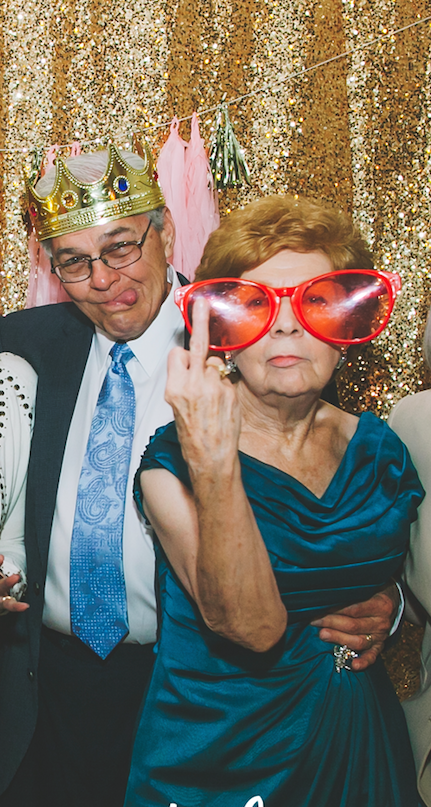 "We encourage our guests to take multiple fun photos in the photo booth," photographer Teale Gunter, who shot the event with her husband, Justin, told The Huffington Post. "So after a formal-looking photo, Justin encouraged them to do whatever they feel, and Grandma chose this pose."
Check out the full photo below: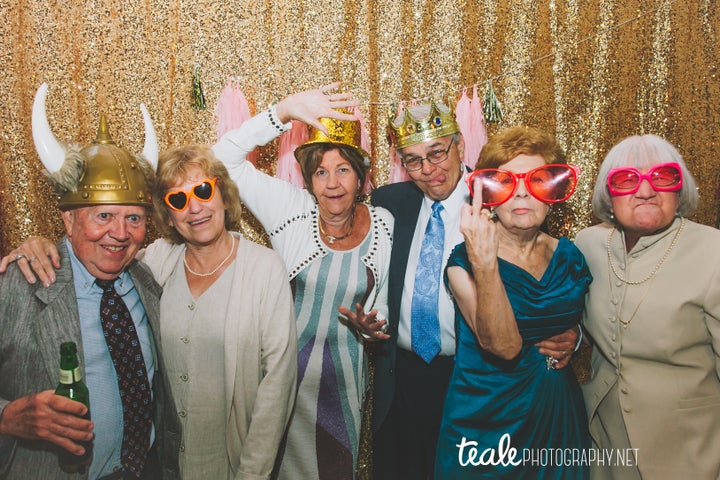 "Everyone else in the photo started laughing," she continued. "Then Grandma told Justin to show the bride the photo. He showed the bride the back of the camera and she laughed hysterically with the bridesmaids."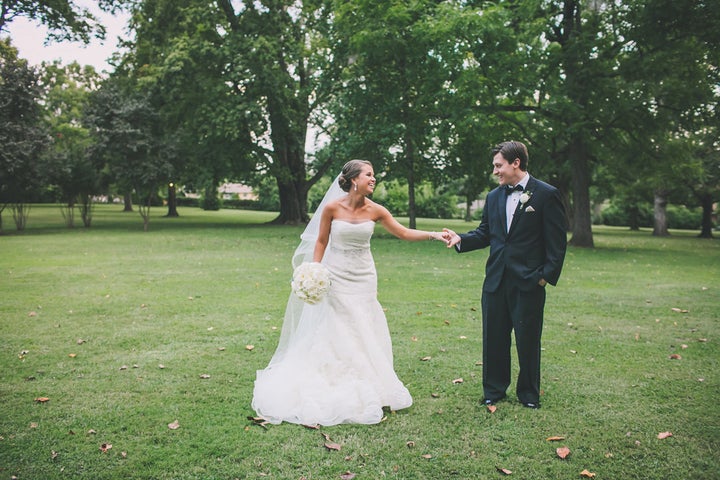 The hilarious photo began to go viral when it was posted to Reddit on Monday and racked up more than 2.5 million views on Imgur.
William Weiss, who is dating the groom's sister, told HuffPost that he has known the grandparents for four years and that they are "nothing like what you see in this photo."
"Everyone could not believe that the grandparents would do that, but everyone finds it hysterical," he said. "The grandma even finds the picture 'cute.'"
"I find it hilarious," Gunter said. "We take all these beautiful photos of brides and then comes grandma flippin' off the camera and the world loves it -- of course!"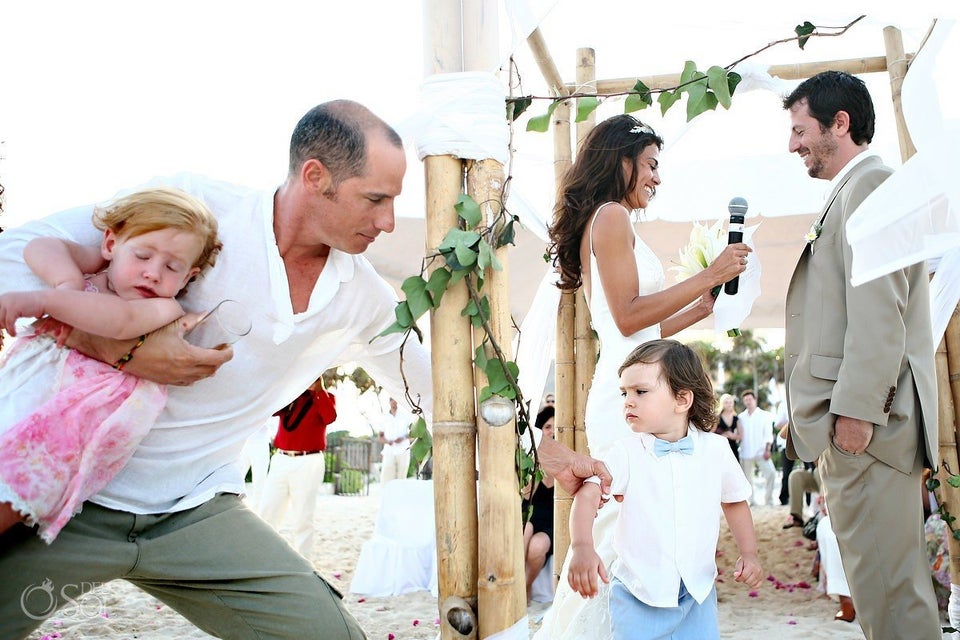 Hilarious Wedding Photo Outtakes