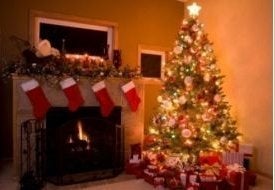 Happy Holidays, folks! It's been a tough year for everyone, but Milton Bradley/Hasbro wants you to know that even the toughest times can be turned into family good times, thanks to the fantastic people at Milton Bradley/Hasbro and their new-for-2009 updates to classic favorites! Make your family game night a fun and informative experience!
Monopoly: How many players can you convince to "invest" in Park Place "real estate?" If you use the money from Free Parking to pay them off, how will you pay your bail to get out of jail? Land on chance...SEC officials downloading porn, go ahead 5 spaces. Make sure to collect your $2 billion every time you pass the synagogue!
Chutes and Ladders: Stock Market Edition: Actually, this game is exactly the same, it just has a picture of the trading floor in the background.
Guess Who!: Does your CEO still fly a corporate jet? Is he bald? Did his lack of personal oversight lead almost directly to millions of dollars in speculative debt and a complete lack of liquidity? I think your CEO is...bailed out by the Fed! Canadian kids, this version is great for you, too!
Clue: I know who did it! It was Pastor Warren, in the chapel, with the lead pipe! Oh....OH, oh my god. Kids, turn away! That is NOT a marriage!
Candyland: General Odierno will lead you through the magical forest of insurgents, on to old man Cheney's mystical cave of legal persuasion techniques, all the way to the happy, sugar-sweet land of self-controlled democracy! But who knows if you'll make it - after all, a lot can happen in three years, er, turns.
The Game of Life: That perennial favorite teaches kids what's up ahead on the twisting, turning path to adulthood and eventual death! Spin a six? Daddy survives the layoffs! Groceries for everyone! Roll again: another mouth to feed on one salary that's already taken a hit! Advance 3 to the liquor store!