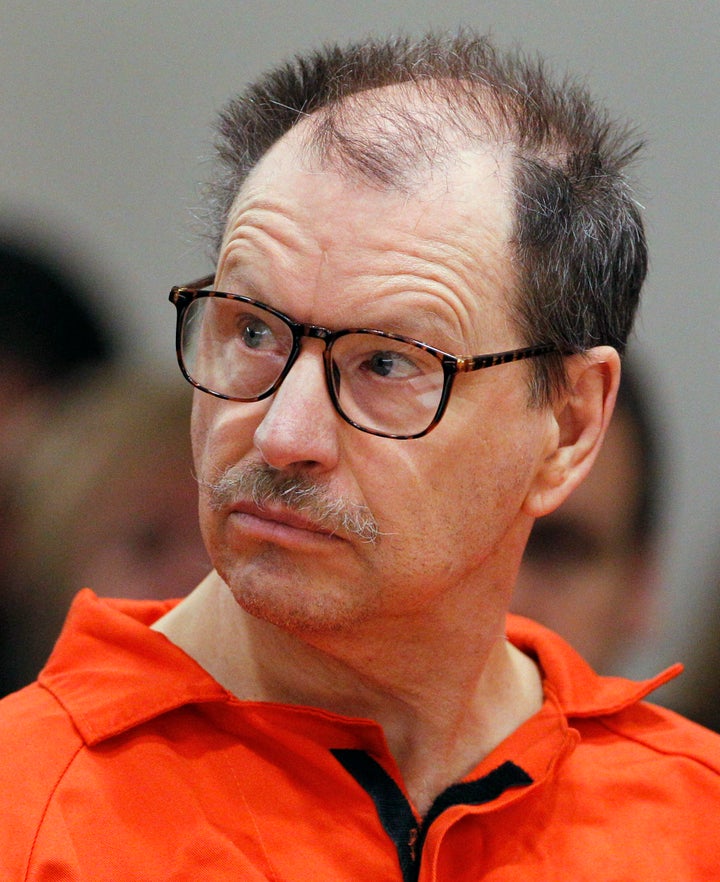 SEATTLE, June 18 (Reuters) - Remains of a woman killed by Gary Ridgway, the "Green River Killer" convicted of killing 49 women, were identified 30 years after she went missing thanks to DNA evidence provided by her family, authorities said on Monday.
Cold case detectives with the King County Sheriff's Department identified the previously unnamed remains of one of Ridgway's victims as Sandra Denise Major, whose body was found in the Mountain View Cemetery in Auburn, Washington, about 30 miles southeast of Seattle on Dec. 30, 1985.
Major was identified through DNA provided by a cousin who contacted the sheriff's office in April after watching a made-for-television movie about the Green River murders.
Family members living in Rochester, New York had suspected that the missing family member may have been a Ridgway victim, according to Ian Goodhew, a King County prosecutor originally assigned to the chilling cases.
Major had moved to the Seattle area from Rochester, but her family was unaware of where she had gone.
"She had disappeared," Goodhew said.
Major's family said they last saw the young woman in New York in 1982 and "were aware of the lifestyle Sandra lived but she was still part of our family," they said in a written statement issued by the King County Sheriff's Department.
"We received a letter from her in 1982 with a Seattle postmark but no return address," Major's family said. "We never heard from her again and did not know what happened to her."
Ridgway "did confess to this woman's homicide, but he didn't know her name," Goodhew said. "Evidence does suggest that she was working as a prostitute."
After Major's family members submitted DNA to police in New York, the National Center for Missing and Exploited Children helped to expedite processing of the samples, police said.
A friend who reported Major, then 20, missing on December 24, 1982 last saw her get into a truck, the department said.
The remains of Major were found about three years later in a dump site down a steep slope across from the cemetery, according to a prosecutor's summary of the case evidence.
Ridgway is serving a life prison term without the possibility of parole at Washington State Penitentiary in Walla Walla.
Under a plea deal Ridgway made in 2003, he was spared the death penalty in exchange for confessing to all of the murders linked to him at the time or any that were later discovered.
Ridgway has confessed to nearly 70 murders, most of his victims young female prostitutes or runaways. He was dubbed the Green River killer because the bodies of several of his victims in the early 1980s were found in or near the river, which runs through south King County.
Major was found near the bodies of two other women. One was identified as Kimi-Kai Pitsor, whose skull was found at the site in December 1983, and the other, "Bones 17," remains unidentified, according to court documents. (Editing by Mary Slosson and Eric Walsh)
Calling all HuffPost superfans!
Sign up for membership to become a founding member and help shape HuffPost's next chapter
BEFORE YOU GO