Gregg Chadwick's powerful series of new paintings is entitled Mystery Train and evokes the railways of America.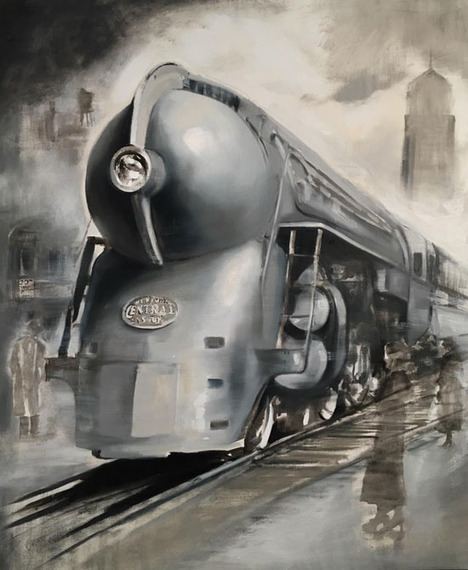 See Image: courtesy of artist, Gregg Chadwick, Mystery Train (20th Century Limited) 60"x48" oil on linen 2016
Chadwick revealed that his love of the railways runs in his blood. His grandfather worked as a fireman stoking coal in steam engines before advancing to train engineer on the Jersey Central Line. "The family gatherings brought the rhythms of the rails home, recalled Chadwick. "The sounds of railroad workers echoed in the music that my relatives played in the shadows of the train lines outside."
Chadwick's new solo exhibition "Mystery Train" opened on February 4th at the Sandra Lee Gallery in San Francisco, California. An enthusiastic group of art lovers braved the Super Bowl related festivities on the San Francisco streets to step back into time in Chadwick's haunting paintings. Over twenty paintings fill both rooms in the gallery. Four large paintings rendered in black and white oil paint with touches of muted color anchor the cardinal points in the main gallery space evoking "an otherworldly railway roundhouse" for opening attendee Phil Cousineau. Another viewer, Julie Corbin, expressed that she "found the show especially appealing because trains represent so much of America for me. First of all America was built on railroads. Well captured in that picture of the Chinese immigrant working on the railroad is that America was built on the backs of many immigrants be they of European, Chinese, Hispanic, or other descent. And the strength of America as symbolized by those big strong and beautifully designed and painted engines is that all the people were and are able to come together when needed to make things happen and happen in a big way."
For Chadwick and many others such as writer Greil Marcus, filmmaker Jim Jarmusch, and musicians Junior Parker and Elvis Presley the enduring mythos of America and its legacy is wrapped in the blues notes of the song Mystery Train. Chadwick includes a finely painted image of Elvis, Memphis Train (Elvis Presley), in the exhibit. Chadwick has depicted Elvis listening to his newly recorded song "Hound Dog" on a portable record player as he travels on a Memphis bound train from New York City.
Chadwick continued, "The Mystery Train series was inspired by the courage and hard work of the railroad workers," such as his grandfather depicted with smiling eyes in Chadwick's painting Jersey Central Engineer (Arthur Desch) which hangs behind the gallery director's desk. Chadwick went on to say "the industrial engineers who designed these magnificent, lost machines seemed to speak to me from the past as I recreated their dreams." In this exhibit, Chadwick paints the energy of our shared past and evokes our collective future.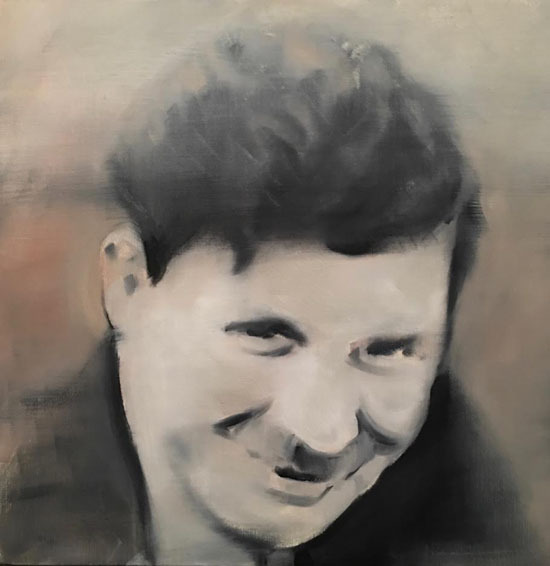 See Image: courtesy of artist, Gregg Chadwick, Jersey Central Engineer (Arthur Desch),16"x16" oil on linen 2016

Chadwick's current solo exhibition "Mystery Train" runs until February 29, 2016 at the Sandra Lee Gallery, located at 251 Post Street, Suite 310, San Francisco, CA 94108. Chadwick will speak at the Sandra Lee Gallery from 2-4 pm on Saturday, February 27, 2016 about the stories behind his new paintings. For more information, call or email the gallery at 415 291-8000 or art@sandraleegallery.com http://www.sandraleegallery.com
Palm Springs Fine Art Fair from February 11 - 14, 2016 at the Sandra Lee Gallery Booth #217. Chadwick will speak about his series, Mystery Train at the booth on February 12, 2016 at 2pm. The Palm Springs Fine Art Fair will be held at the Palm Springs Convention Center, 277 N Avenida Caballeros, Palm Springs CA 92262. To find out more about the work of Gregg Chadwick, visit his website at http://www.greggchadwick.com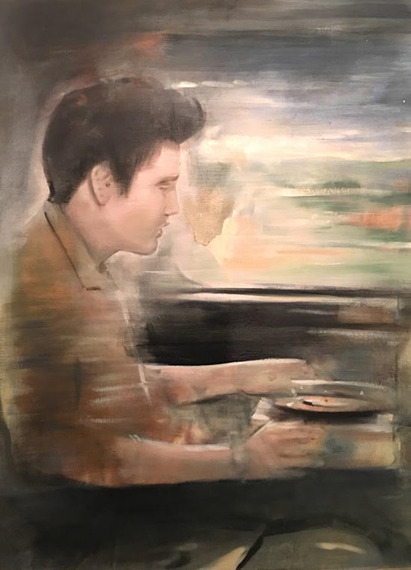 See Image: courtesy of artist, Gregg Chadwick, Memphis Train (Elvis Presley), 40"x30" oil on linen 2016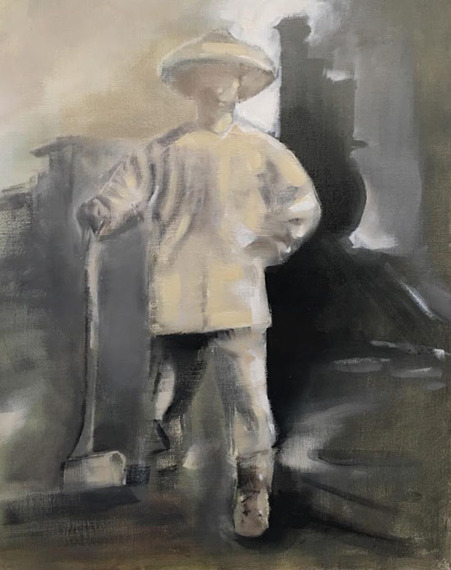 See Image: courtesy of artist, Gregg Chadwick, Gold Mountain Railway (For Tammy Fong Heilemann) 20"x16" oil on linen 2016

Related
Popular in the Community