Every February 2 for over 125 years, a groundhog named Phil emerges from his burrow on Gobbler's Knob in Punxsutawney, Pennsylvania to predict the weather for the rest of the winter season. Legend has it that if Phil sees his shadow, then there will be six weeks of more winter weather. If he doesn't see his shadow, spring will come early.
UPDATE 7:30: Punxsutawney Phil predicts 6 more weeks of winter.
The Punxsutawney Groundhog Club website writes 'The celebration of Groundhog Day began with Pennsylvania's earliest settlers. They brought with them the legend of Candlemas Day, which states, "For as the sun shines on Candlemas Day, so far will the snow swirl in May...'"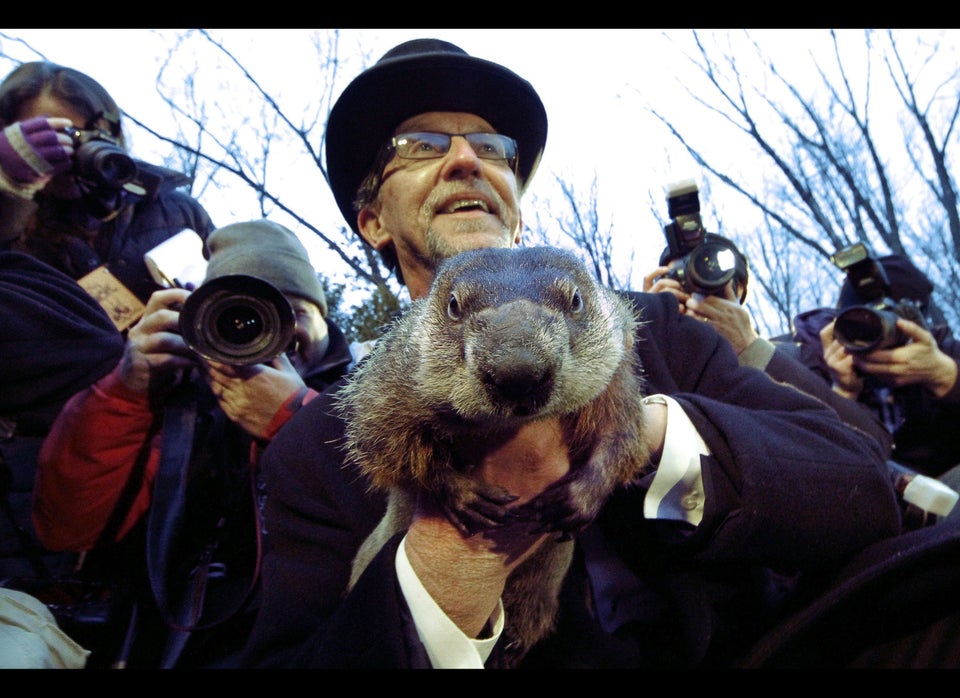 Groundhog Day 2012
Related
Popular in the Community