 Under pressure from gun-control advocates, Groupon abruptly canceled all gun-related deals in North America on Friday.
The move sparked anger and even boycotts from some gun business owners who say their deals were immensely popular and that the online coupon company failed to notify them of the change.
Gun control proponents applauded the decision. "We, along with other groups, had been applying pressure to Groupon for some time now because we were disturbed by the flippant nature of previous gun deals," said Ladd Everritt, director of communications at The Coalition to Stop Gun Violence, a Washington, D.C.-based nonprofit.
"Even before Newtown," he added, "Groupon was undoubtedly getting e-mails from users who threatened to discontinue their membership if the site continued to promote those types of deals, and I expect those emails have only accelerated in intensity after the tragedy."

Groupon told The Huffington Post that representatives started calling gun business owners since Friday afternoon to alert them of the firm's "hiatus" from gun-related deals. The company will honor any Groupon gun deals that were redeemed by customers before the announced cancellations, Groupon spokeswoman Julie Mossler said.
Groupon told HuffPost that its move was not politically motivated. In an emailed statement, Mossler said the deal site's categories and inventory "evolve with consumer and merchant sentiment" and the "change to our inventory is not a statement against these small businesses."
But many gun business owners who have previously partnered with Groupon expressed outrage over the abrupt cancellation of their deals amid a surge in sales following the Sandy Hook shooting.
Other gun business owners who have run deals with Groupon told HuffPost that this isn't the first time the company has pulled the plug on their promotions.
Mike Hilton, whose wife owns The Family Indoor Shooting Range in Indianapolis, said Groupon went back and forth several times in deciding whether it would feature a coupon from the range last year. In an email exchange Hilton forwarded to HuffPost, a rep expressed excitement about featuring the deal on Groupon, only to back off later. Eventually, Groupon ran a coupon for 67 percent off range visits, attracting nearly 200 buyers.
Hilton told HuffPost on Tuesday that he was unaware Groupon had suspended gun deals, calling the move a "knee-jerk reaction" that is "unfortunate." Hilton said he had been pleased with his partnership with Groupon because the online coupons were not only an "excellent advertising tool" for the family-run business, but also lucrative. "I refurbished an old firetruck with the money we made from the last deal," he added.
Hilton said that in light of the policy change, he'd simply give more of his business to LivingSocial, which the shooting range has also partnered with in the past. "It's unfortunate for Groupon," he said.
Mossler said Groupon could not immediately respond to the specific e-mails, noting the large amount of communication that occurs between the company's reps and merchants.
Gun shop owners who have active partnerships with LivingSocial told HuffPost that they haven't heard of any policy changes at that deal site. LivingSocial, the second-largest daily-deal operator behind Groupon, did not immediately respond to an e-mailed request for comment from HuffPost.
CORRECTION: A previous version of this story incorrectly attributed a statement to Julie Mossler and misquoted her response to an email exchange.
Before You Go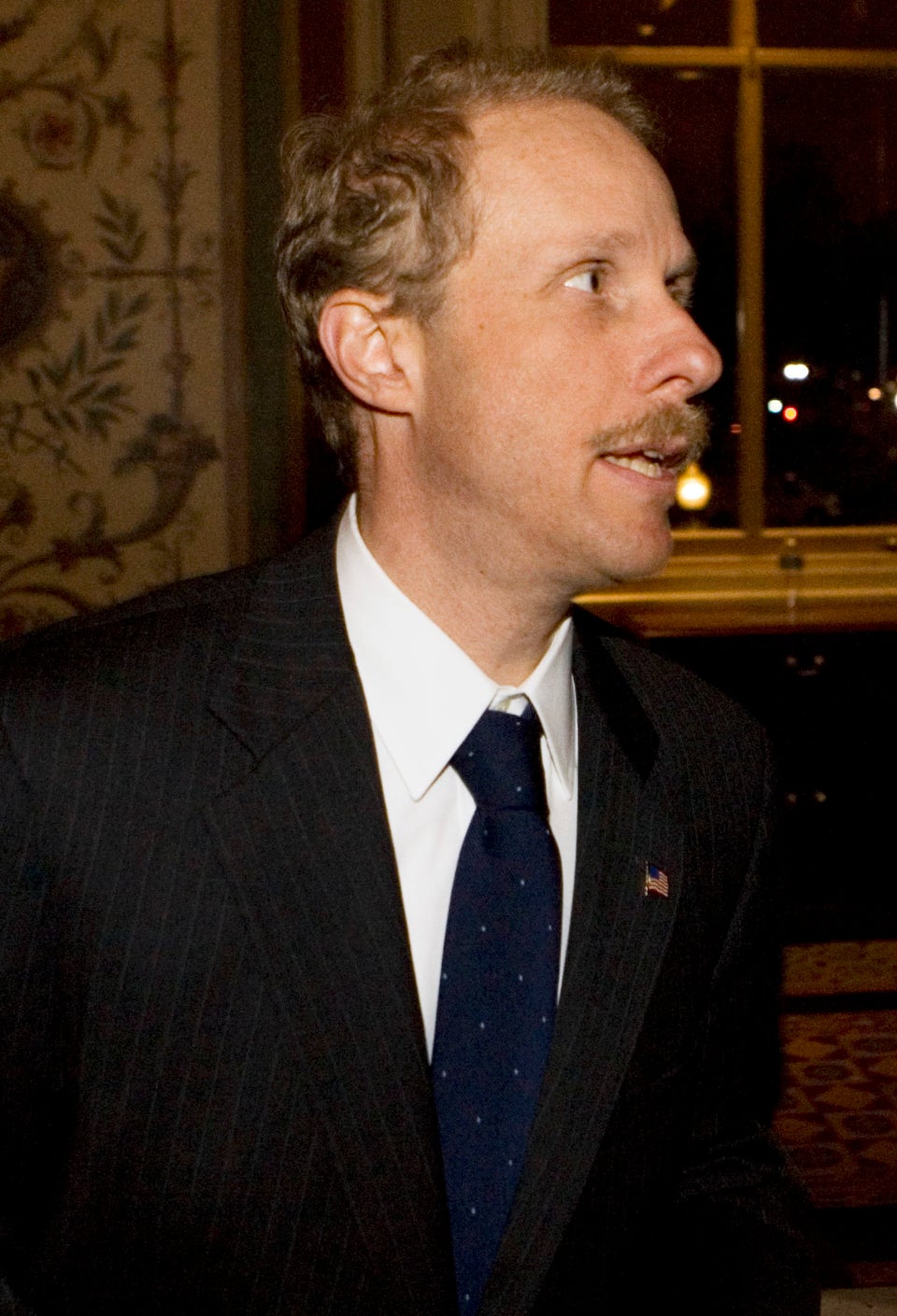 Executives Making The Most Money Off The Gun Industry
Popular in the Community