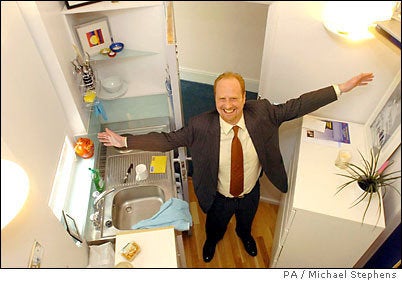 Oops..seems this isn't real after all. The email that got sent around has been exposed as a fraud according to an article in the New York Daily News. This house is in Toronto and NOT for sale. The deception was discovered after dozens of people went to the Brooklyn location--only to find the house wasn't there.

Look at what you get for just $179,900.00.....

This house, located near the intersection of Ave T and Van Sicklen is believed to be Brooklyn 's smallest house. Occupying what used to be a driveway, it's a one bedroom, one bathroom home that sits on a parcel of land 7.25 feet (2.2 meters) wide and 113.67 feet (34.6 meters) long and has an interior area of just under 300 square feet.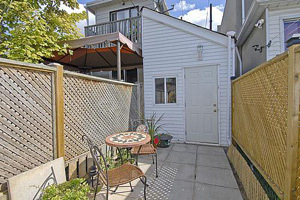 Among other amenities, the property includes:
* Completely redone top-to-bottom, front-to-back!
* Tumbled stone entrance walk
* Renovated Bath
* Renovated Kitchen with new stove, new cabinets and new stacked washer/dryer
* Bedroom with Murphy Bed + 'Built-ins' ... (doubles as a den)!
* Walkout to fenced patio
* 100 Amp service
* 2 Satellite Dishes and Receiver
* Window Air Conditioner Available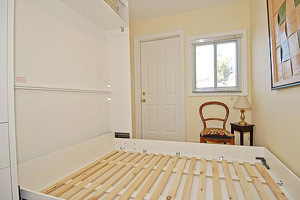 This 62 square foot flat has all the necessities that $247 a week can buy: a platform bed, bath, wardrobe, and kitchenette (if you can call it that).