Colin Goddard and Gabriella Hoehn-Saric have one tragic thing in common -- both of their families have been affected by gun violence.
In a New York Times video posted Sunday (watch above), Goddard and Hoehn-Saric open up about their journey from co-workers to husband and wife.
"I met the man I'm going to marry but it happened out of so many terrible things," Hoehn-Saric says at the end of the video. "If those things hadn't have happened, we might not have met. I think that sometimes weighs heavily on me. But then I think it makes us really appreciative of what we do have and how we did find each other and what a great relationship we have out of all of it, in spite of everything."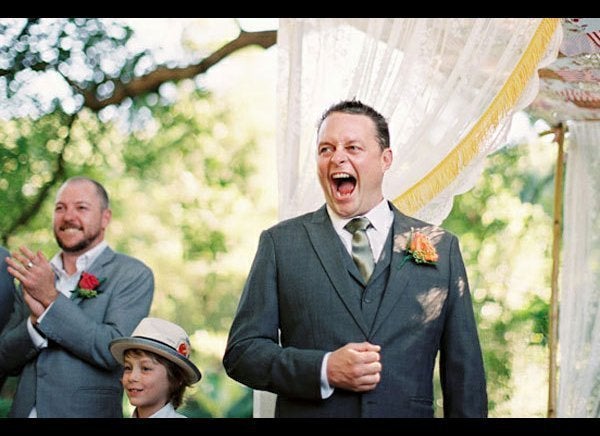 45 Emotional Grooms' Reactions