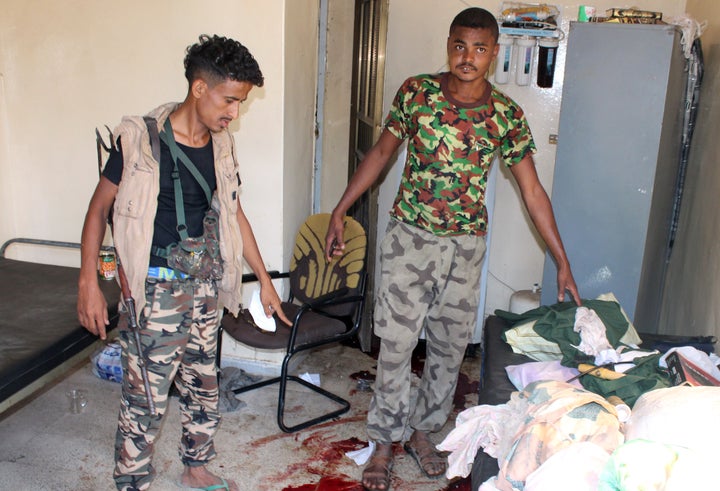 ADEN, March 4 (Reuters) - Gunmen attacked an old people's home in the Yemeni port of Aden on Friday, killing at least 15 people, including four Christian nuns from India, local officials and medical sources said.
The four attackers told a guard they were on a visit to their mother, then stormed into the home and opened fire with rifles, an official said. As well as the nuns, the dead included two Yemeni women staff, eight elderly residents and a guard.
The motive of the gunmen was not immediately known. They fled after the attack, the official said.
"These terrorist acts have continued and have touched the innocent, the peaceful, the unarmed and religious figures," the state news agency Saba said, quoting a source in the Aden office of President Abd-Rabbu Mansour Hadi.
Their aim was to "create chaos," it added.
The bodies of the dead were taken to a clinic supported by Medecins Sans Frontieres, medical sources said.
Yemen's embattled government has been forced out of the capital Sanaa by Iran-allied Houthi rebels and is now based in Aden but struggles to impose its authority even there.
Once a cosmopolitan city home to thriving Hindu and Christian communities, Aden has gone from being one of the world's busiest ports as a hub of the British empire to a backwater and then in recent months to a conflict zone.
Aden's small Christian population left long ago. Unknown assailants have in the past vandalized a Christian cemetery and last year blew up an abandoned Catholic church.
A Saudi-led coalition of Arab states began a military campaign a year ago to prevent the Houthis from taking complete control of Yemen.
The United Nations High Commissioner for Human Rights says at least 3,081 civilians have been killed in the conflict and 5,733 injured since then.
It said on Friday 168 civilians had been killed during February alone and 193 injured, around two-thirds of them by Saudi coalition air strikes.
(Reporting by Mohammed Mukhashaf; additional reporting by Mohammed Ghobari in Cairo; writing by Maha El Dahan; editing by Andrew Roche)
Calling all HuffPost superfans!
Sign up for membership to become a founding member and help shape HuffPost's next chapter
BEFORE YOU GO
PHOTO GALLERY
Saudi Airstrikes Yemen