Walk into the Birmingham Museum of Art this winter and you'll find yourself immersed in a strange and ecstatic experience, somewhere between an aesthetic encounter, a religious ritual and a history lesson.
Hanging from the museum's blue walls are Haitian Vodou flags, hypnotic tapestries made from satin and sequins and sacred symbols. "They are dazzling, they just shimmer," Dr. Emily Hanna, Senior Curator and Curator of the Arts of Africa and the Americas, explained to The Huffington Post. "Very much like stained glass in a church."
The story of Vodou begins around 1492, with the Spanish colonization of Hispaniola, an island now split between Haiti and the Dominican Republic. Not long after, the French and English appeared too, killing off the native Taino population. Hundreds of thousands of West and Central Africans were shipped in as slaves to work on sugarcane, cotton and coffee plantations. Under these tense and oppressive circumstances, a new religion emerged, melding elements of African beliefs with Roman Catholicism.
The resulting belief system is a vibrant and multifarious medley, aptly translated onto the flattened wonderlands of the flags they incorporate. A traditional Vodou altar revolves around a depiction of a Christian saint, circled with hodgepodge elements including "Buddhas, Roman Catholic holy cards, playing cards, political portraits, satin-swathed bottles, perfume atomizers, rosaries, carved phalluses, Masonic diagrams, candles, kerchiefs, money, mirrors, fruit, rum, flowers and human and animal skulls."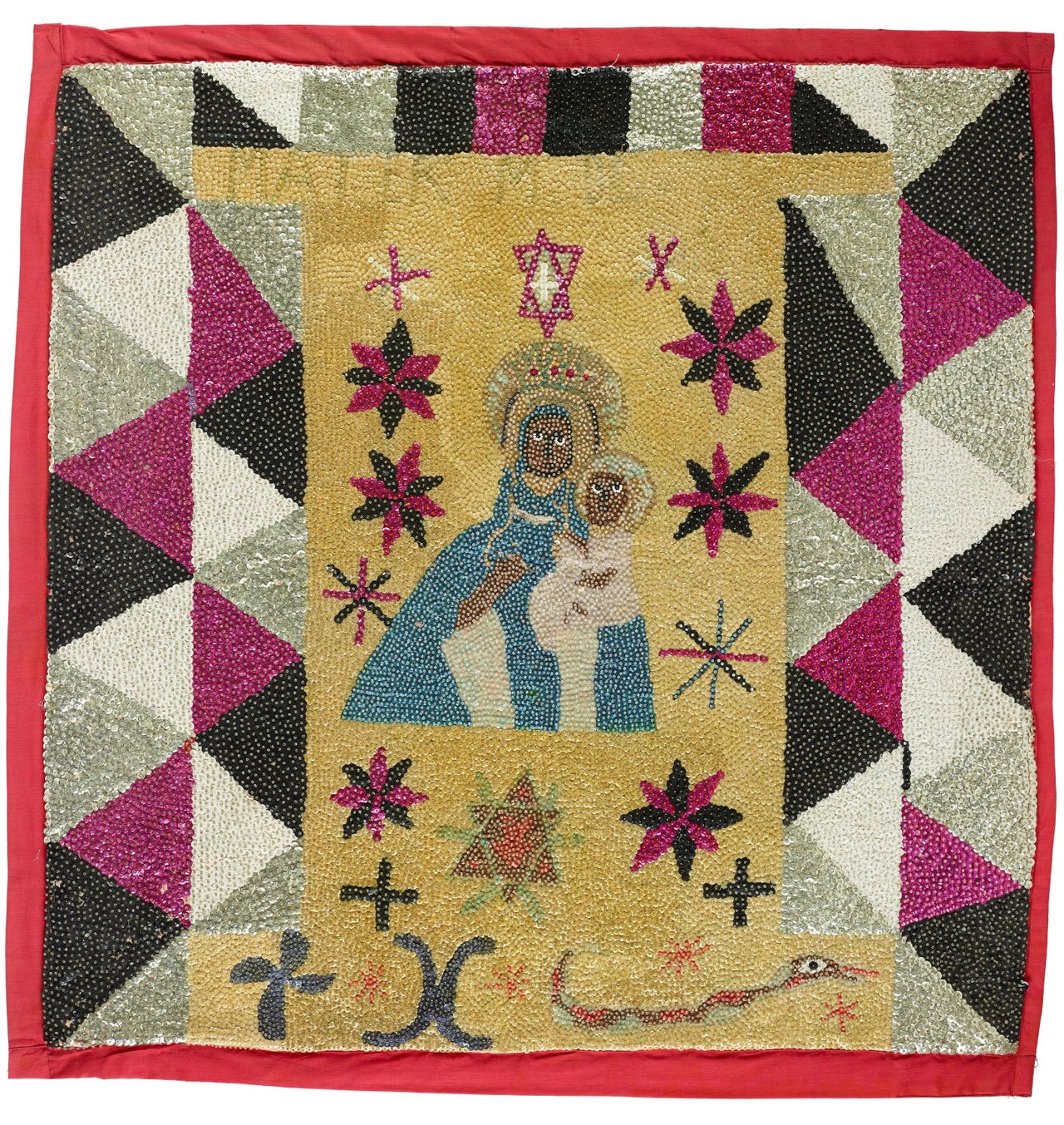 "Haitian people who practice Vodou are interacting with spirits, very powerful and helpful spirits called loa," Hanna continued. "Those spirits govern particular aspects of life. Each of the flags is dedicated to a particular loa." The flags therefore combine the sacred richness of a medieval tapestry with the bewitching energy of a disco ball, and their enchanting aesthetic isn't just for show. The flags are made to facilitate religious experiences, ushering you into a meditative, hallucinatory state just before the ritual possession begins.
Aside from the sequins, the flags weave convoluted tales sacred and profane, alluding to various loas in direct and veiled manifestations. "Sometimes the name of the spirit is on the flag, sometimes there's a beautiful graphic symbol called a veve. Sometimes you see imagery from the Catholic church, but the symbols have multiple meanings. So the Virgin Mary may also represent a loa, Erzulie Dantor, a very protective mother spirit. Or Saint Patrick may be associated with a loa that is connected to a serpent or a snake."
The sacred flags, traditionally made by Haitian priests, are made for use in ritual and ceremony. They are used both passively and actively in Haitian processions, mounted on walls or paraded through the streets, draped over the shoulders of a person. Videos of these Haitian ceremonies, filmed by Dr. Benjamin Hebblethwaite, will be projected onto the Birmingham Museum's walls.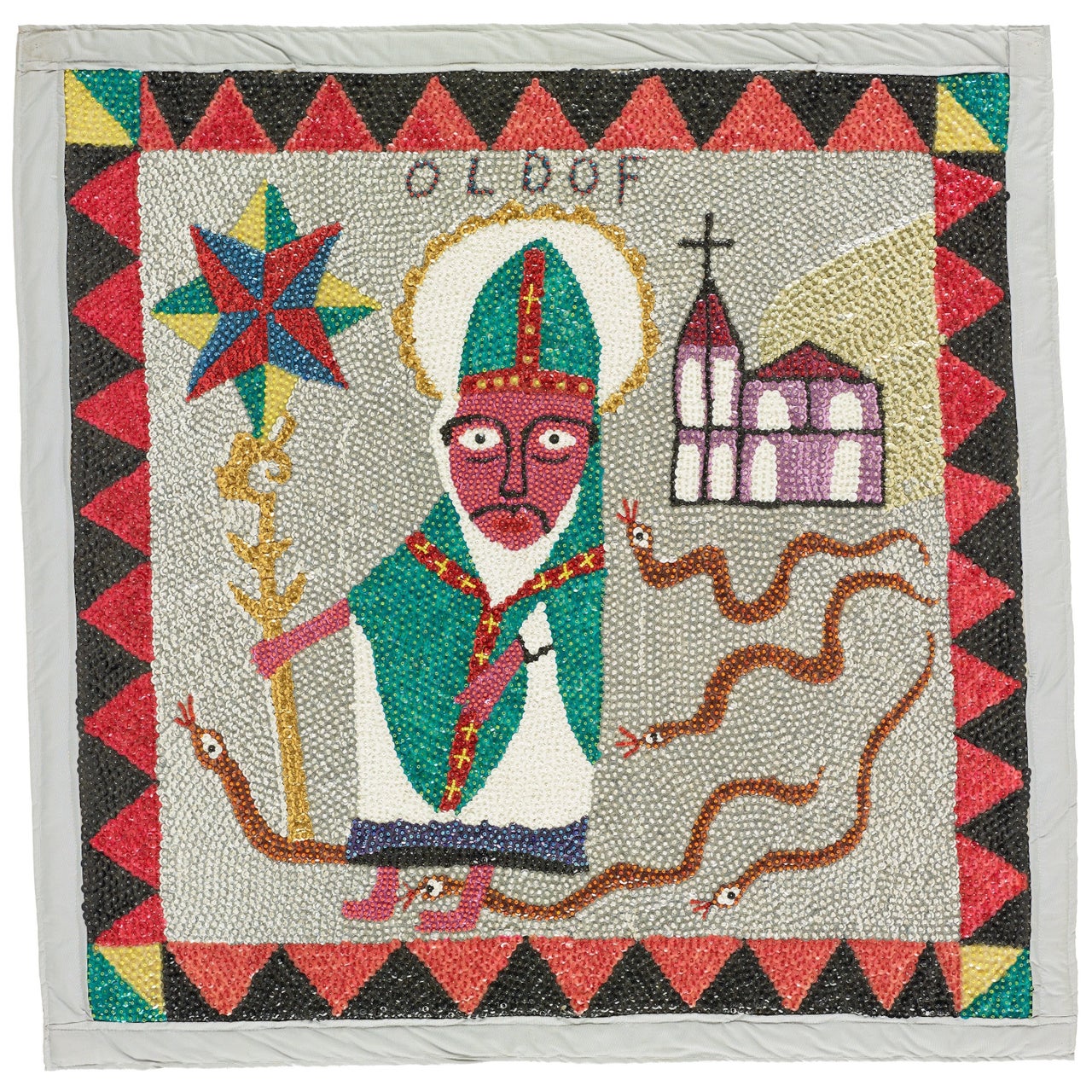 Most of the flags featured in the exhibition date back to the '80s and '90s; partially due to the intense Caribbean climates of Haiti not kind to artworks, no existing flags in the show predate 1930. The flags' role as pure art objects is particularly interesting to curators. "As soon as people start coming in and realizing these are artistic objects," curator Nezka Pfeifer said in an earlier interview with The Huffington Post, "they became commodified and made for the purpose of art. They became art objects in the form of Vodou flags, but primarily as objects that could then be collected and displayed. They look different now."
The flags, a glittering hotbed of histories, beliefs, symbols, shapes and colors, collapse time and space to weave a hybridized tapestry worthy of its multiplex Vodou roots. Most importantly, though, Hanna hopes the exhibition will reveal the radical roles these flags played in the lives of the Haitian people.
"I want to communicate how important the art form is, how beautiful it is, and how these spirits helped people get through very difficult, oppressive, challenging times," she said. "Through the years of slavery, the loa were the ones who got people through, helped them survive. It's a very important art form that helps you understand the history of Haiti and the survival of people and their creativity."
"Birmingham Museum of Art Presents Haitian Flags from the Cargo Collection" runs from December 19, 2015 to May 15, 2016.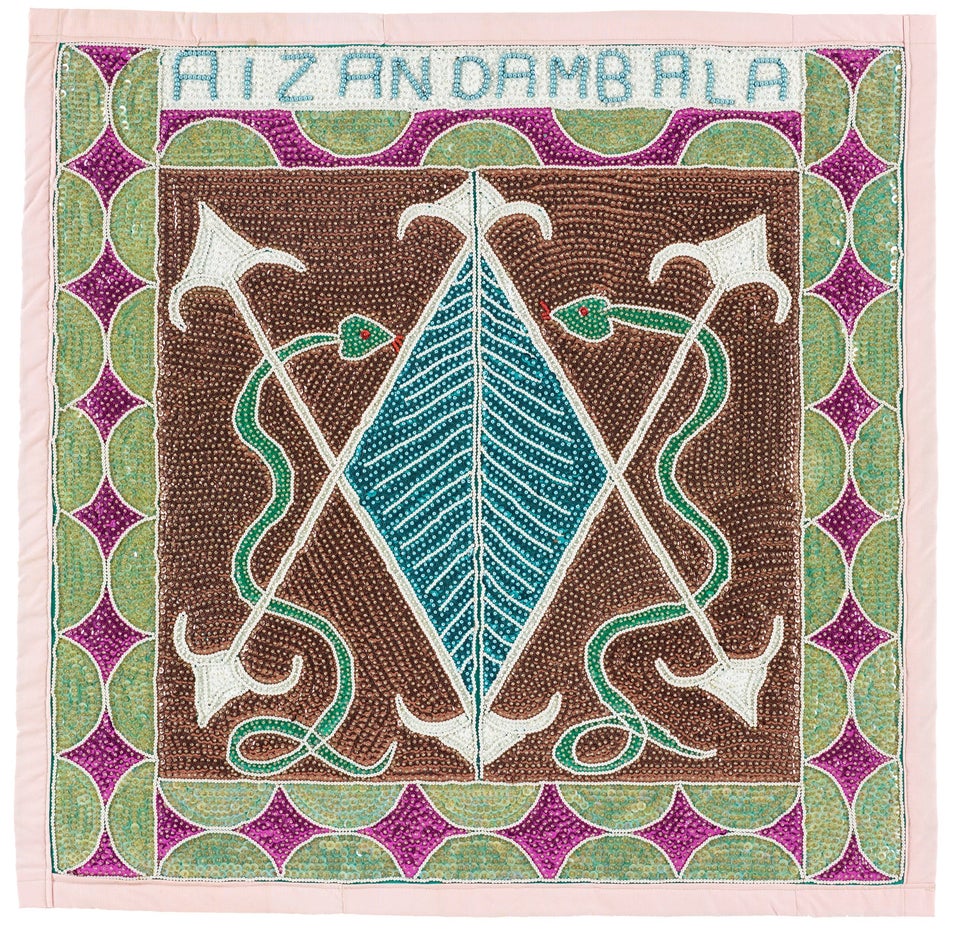 Vodoun Flag or Banner (A​izan Dambala) ​Haiti, 1980's, probably Silva Joseph (1930 ­ 2011), satin, sequins, and glass beads Collection of the Art Fund, Inc. at the Birmingham Museum of Art; Robert Cargo Folk Art Collection; Gift of Caroline Cargo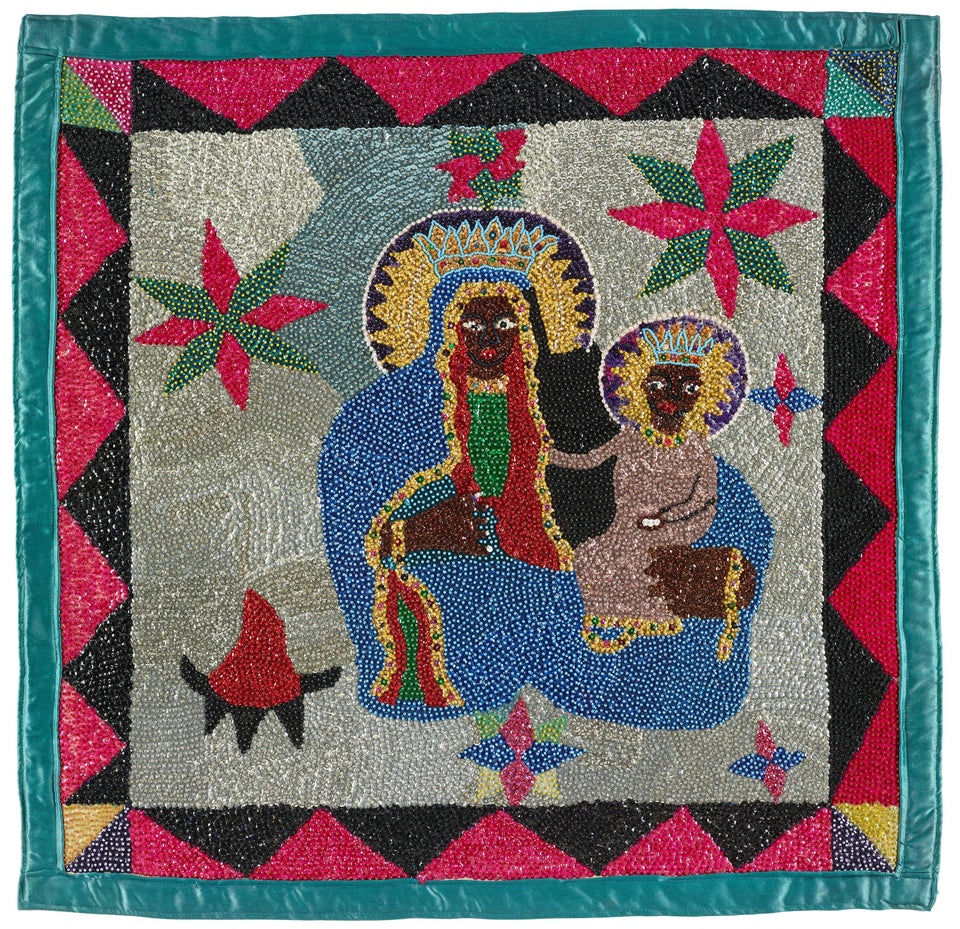 Vodoun Flag or Banner (E€‹rzulie Dantor), Haiti, 1990, attributed to Josef Oldof Pierre (1955-1985), satin, sequins, and glass beads Collection of the Art Fund, Inc., at the Birmingham Museum of Art; Robert Cargo Folk Art Collection; Gift of Caroline Cargo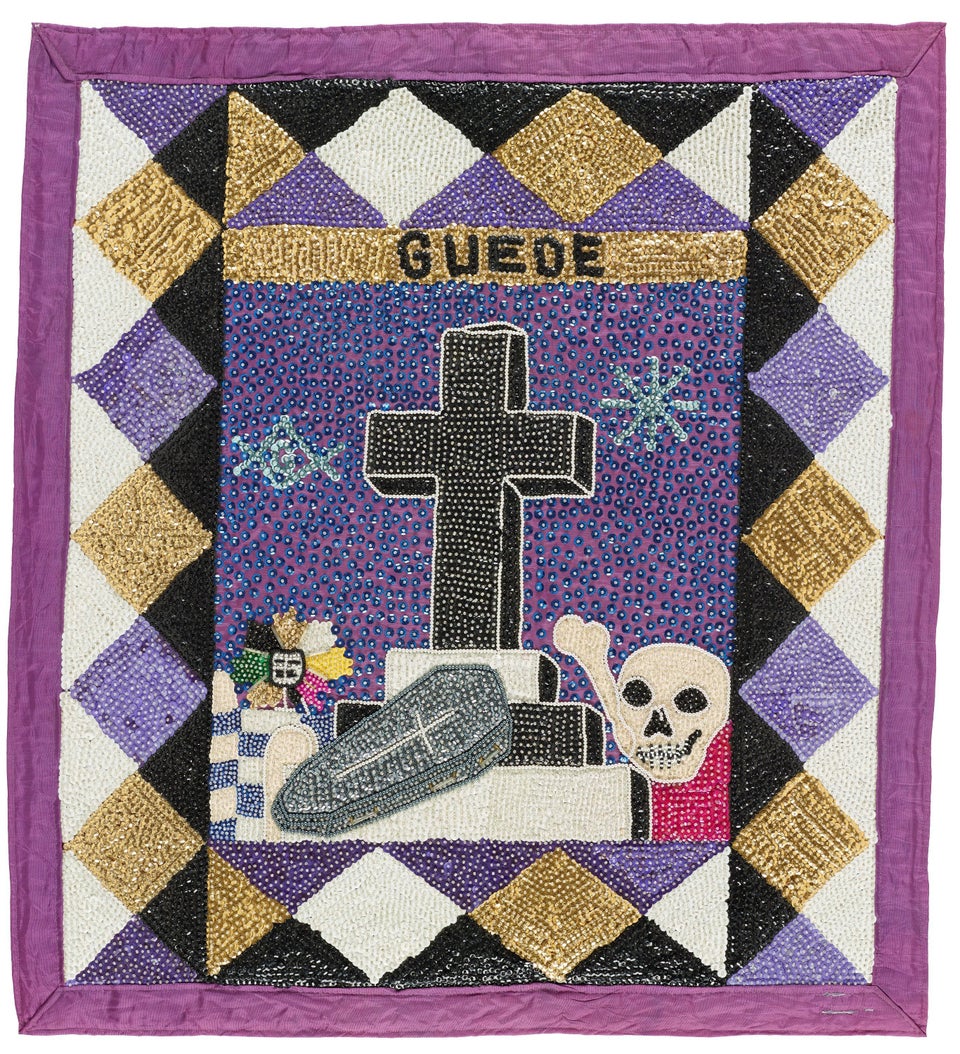 Vodoun Flag or Banner (Guede), Haiti, about 1990, satin, sequins, and glass beads Collection of the Art Fund, Inc. at the Birmingham Museum of Art; Robert Cargo Folk Art Collection; Gift of Caroline Cargo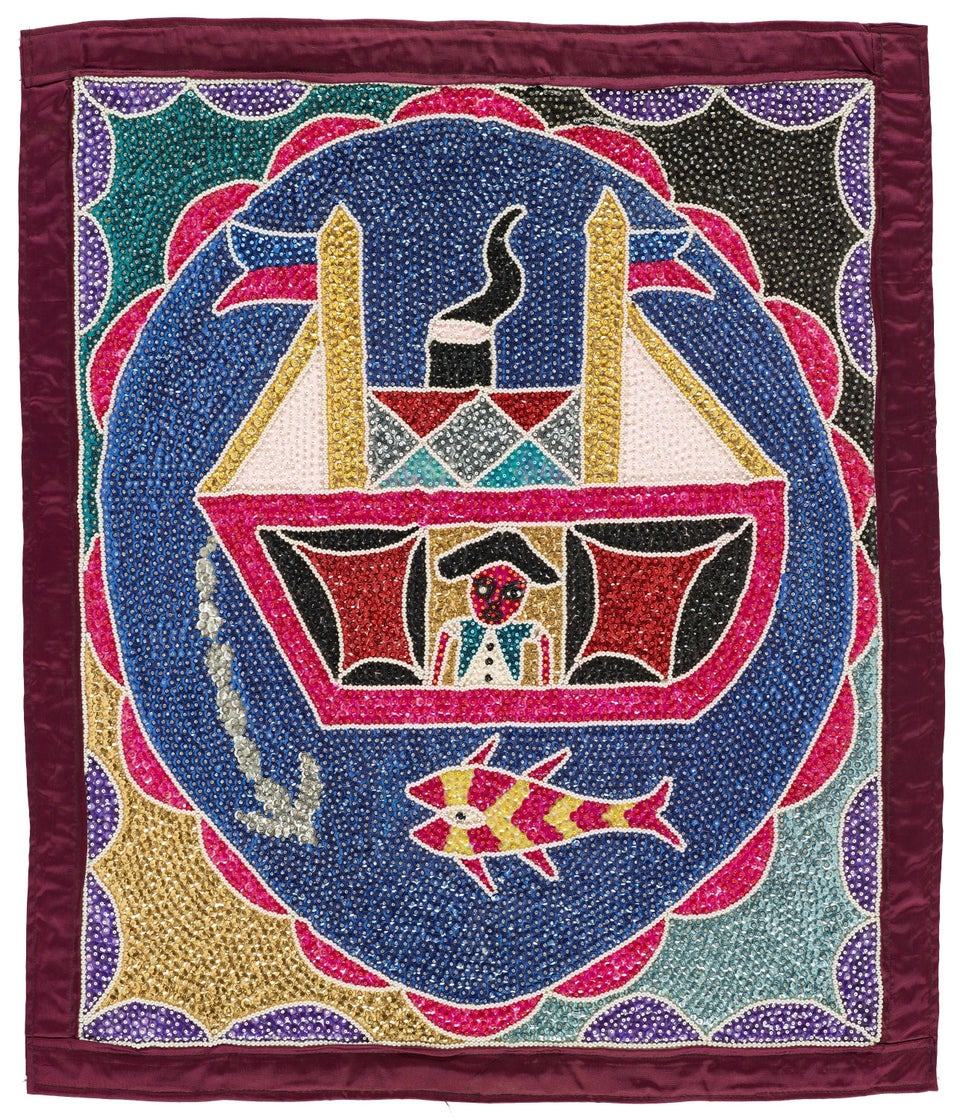 Vodoun Flag or Banner (A​goue)​, Haiti, 1980s, satin, sequins, and glass beads Collection of the Art Fund, Inc., at the Birmingham Museum of Art; Robert Cargo Folk Art Collection; Gift of Caroline Cargo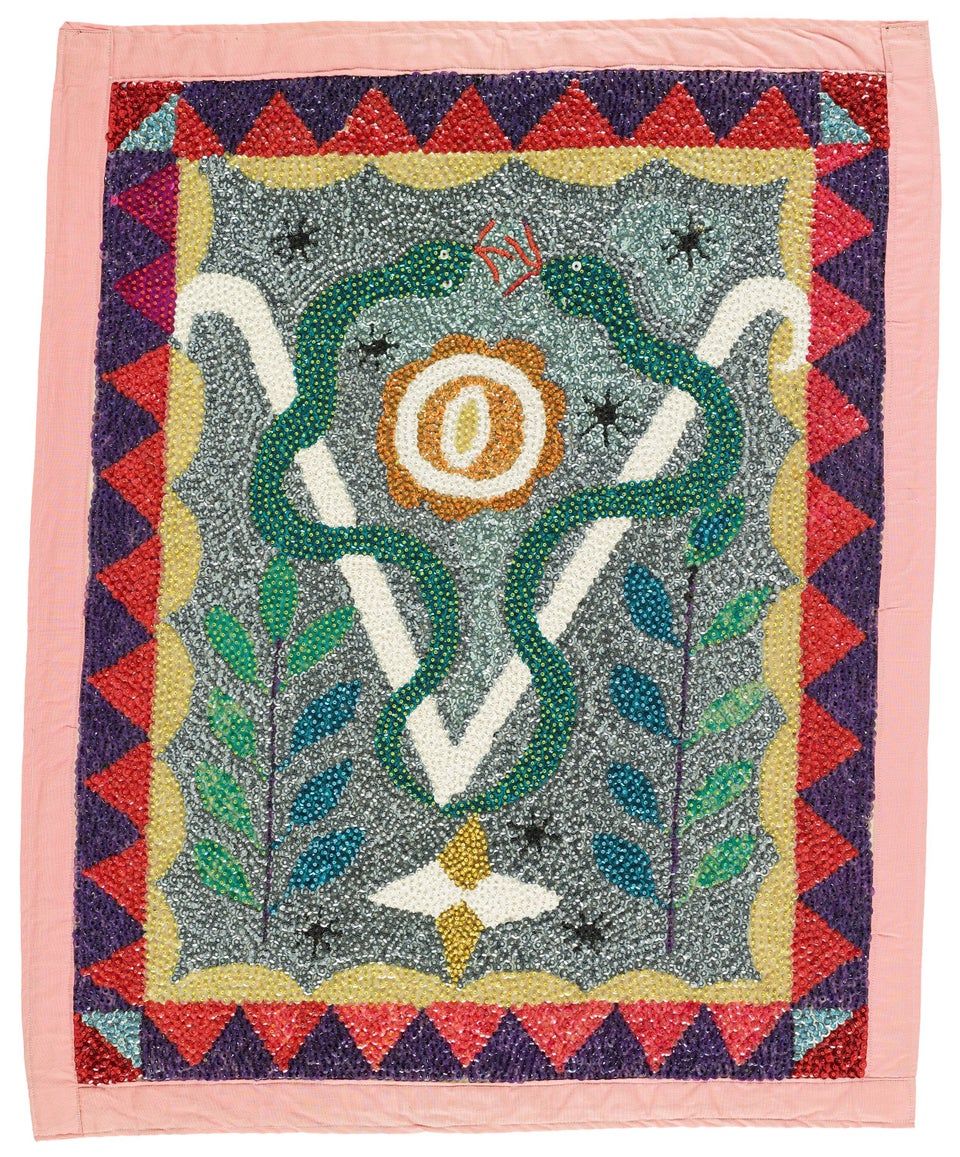 Vodoun Flag or Banner (D€‹amballah)€‹, Haiti, 1990, attributed to Josef Oldof Pierre (1955-­1985), satin, sequins, and glass beads Collection of the Art Fund, Inc., at the Birmingham Museum of Art; Robert Cargo Folk Art Collection; Gift of Caroline Cargo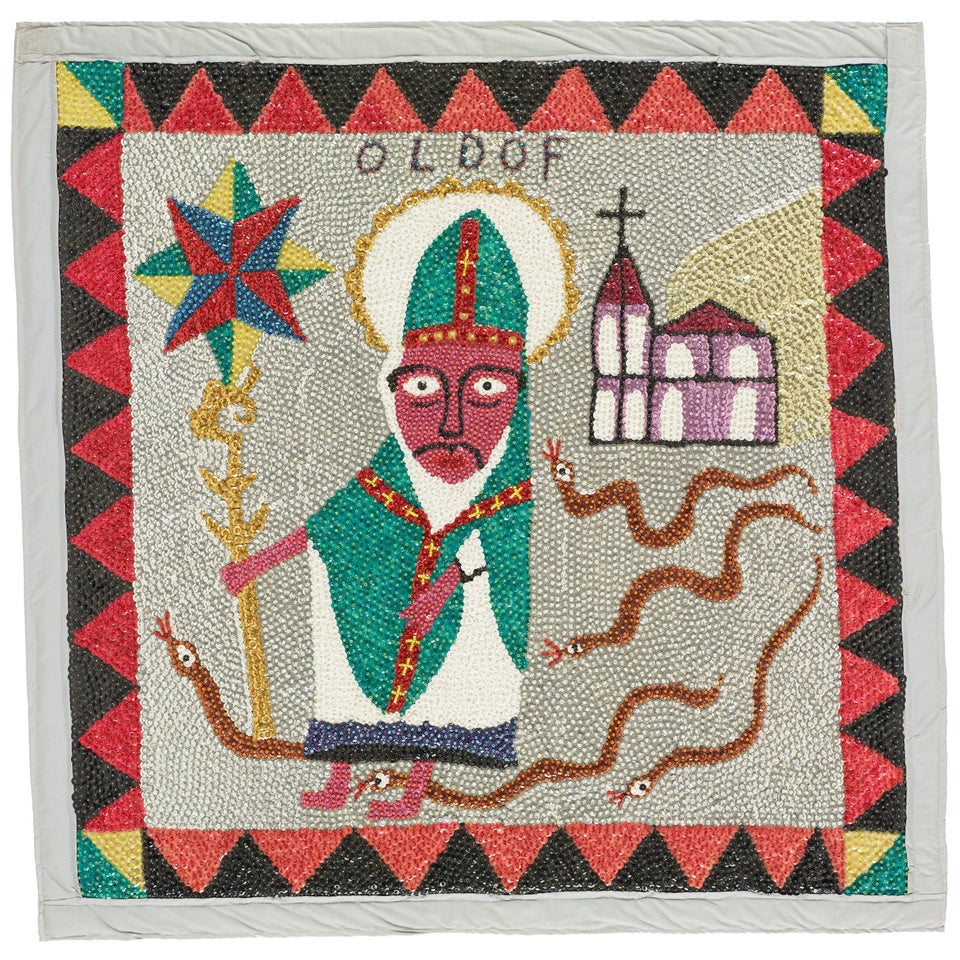 Vodoun Flag or Banner (Damballah/St. Patrick with Church Oldof), Haiti, 1990s, Josef Oldof Pierre (1955-1985), satin, sequins, and glass beads Collection of the Art Fund, Inc., at the Birmingham Museum of Art; Robert Cargo Folk Art Collection; Gift of Caroline Cargo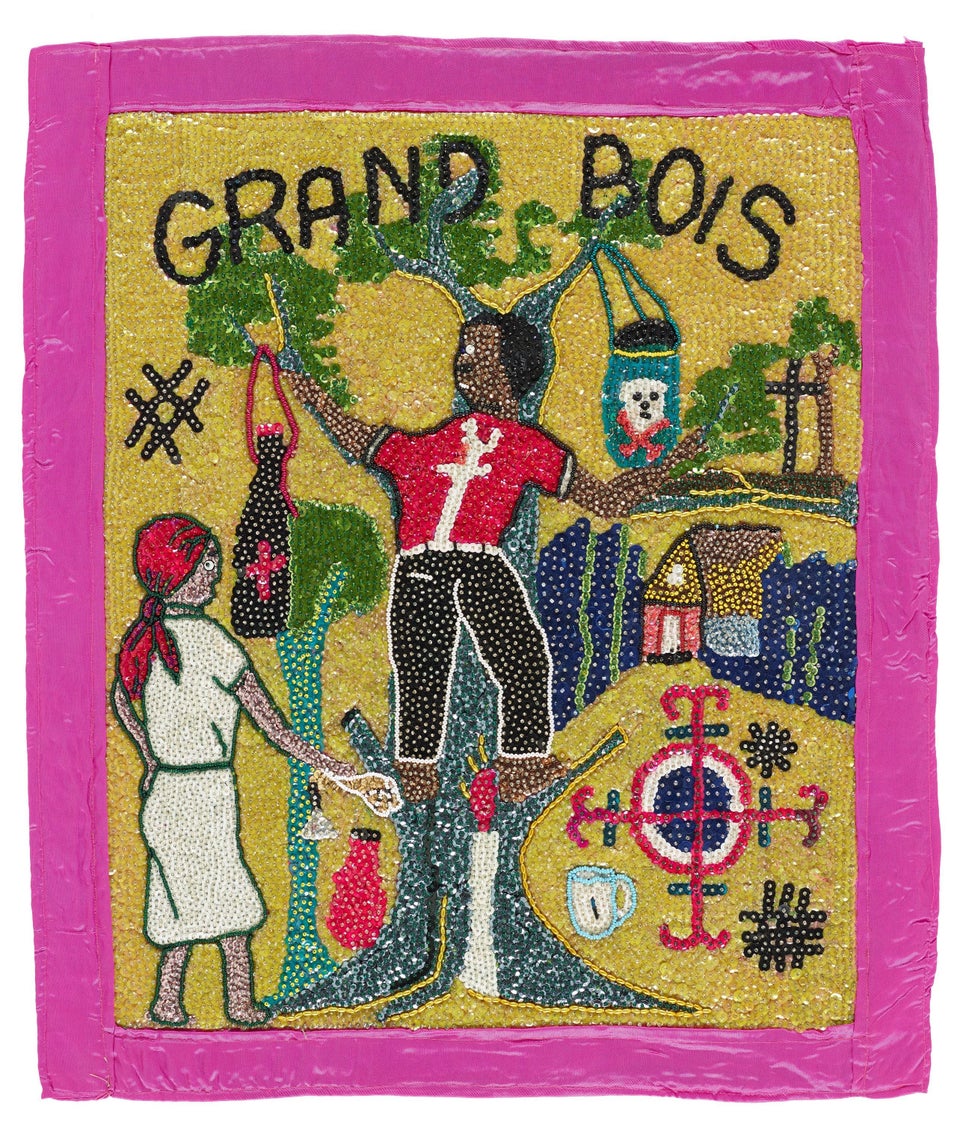 Vodoun Flag or Banner (Grand Bois), H€‹aiti, 1990, satin, sequins, and glass beads Collection of the Art Fund, Inc., at the Birmingham Museum of Art; Robert Cargo Folk Art Collection; Gift of Caroline Cargo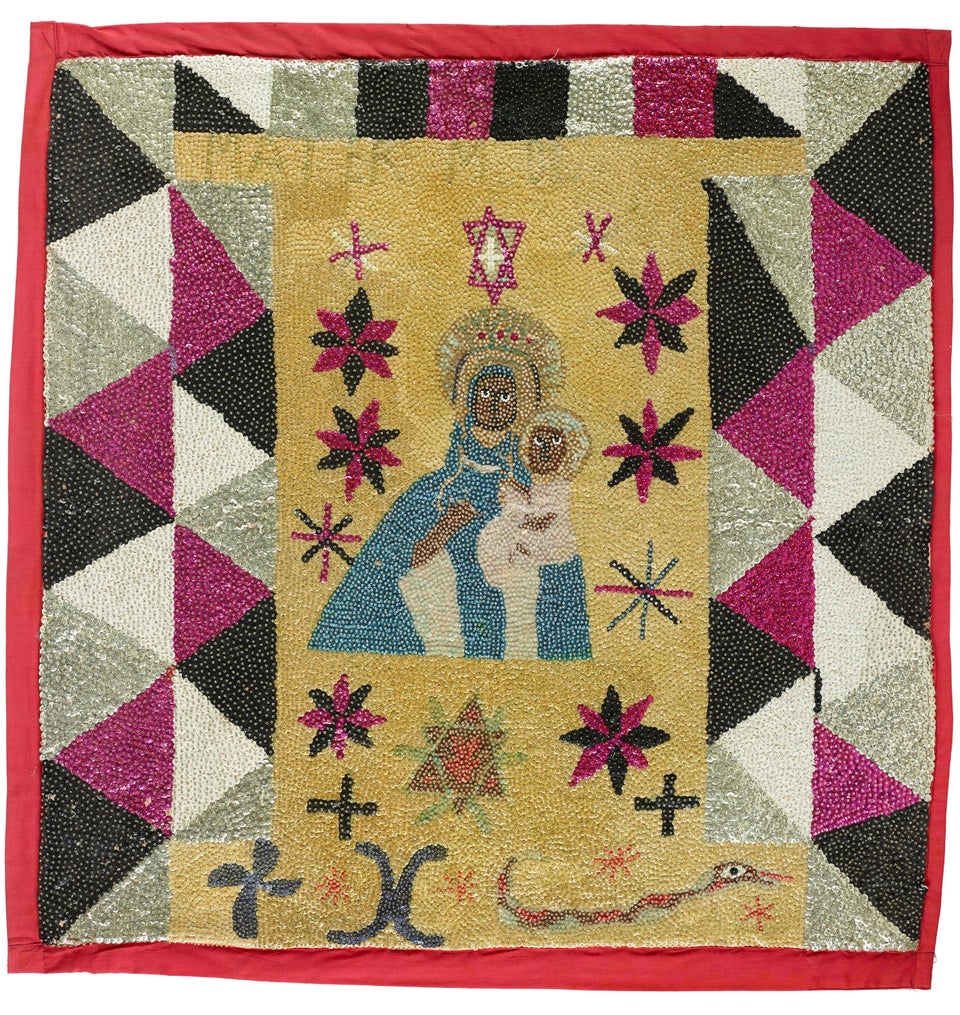 Vodoun Flag or Banner (E€‹zrulie Dantor), Haiti, 1980s, satin, sequins, and glass beads Collection of the Art Fund, Inc., at the Birmingham Museum of Art; Robert Cargo Folk Art Collection; Gift of Caroline Cargo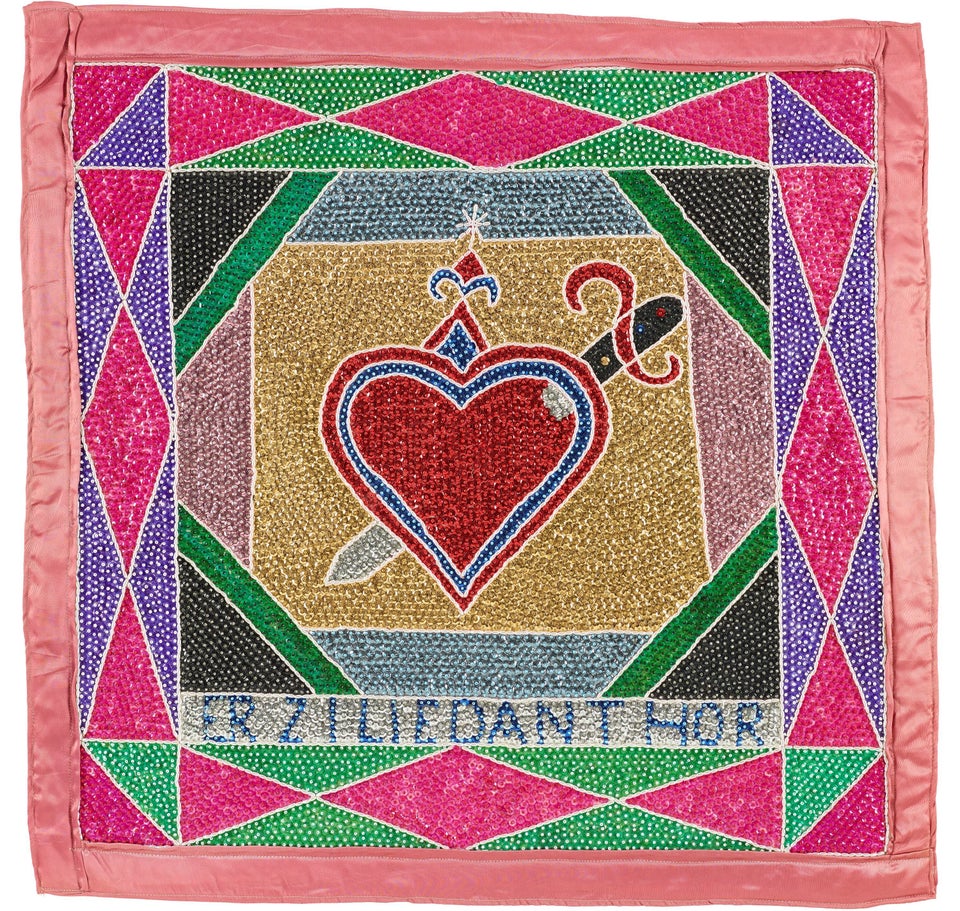 Vodoun Flag or Banner (Erzilie Danthor), Haiti, 1980€™s, satin, sequins, and glass beads Collection of the Art Fund, Inc., at the Birmingham Museum of Art; Robert Cargo Folk Art Collection, Gift of Caroline Cargo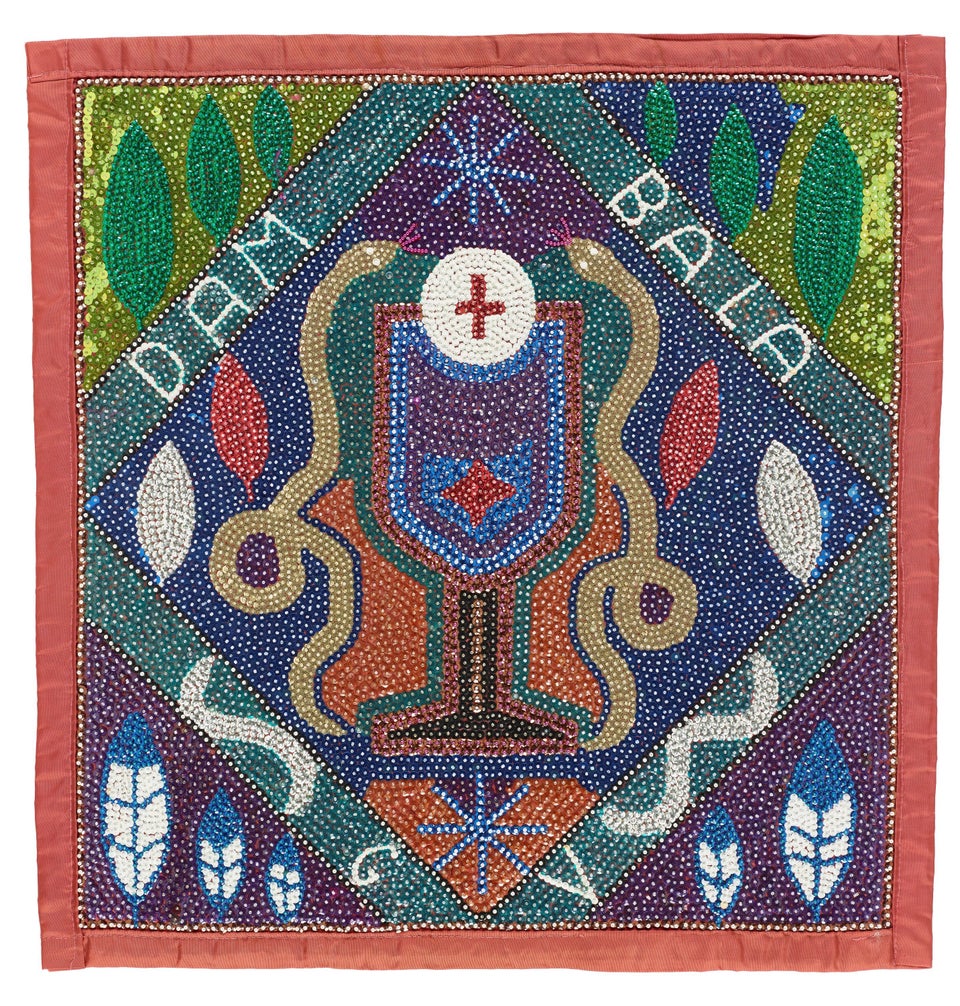 Vodoun Flag or Banner (Damballah), H€‹aiti, 1980€™s, satin, sequins, and glass beads Collection of the Art Fund, Inc., at the Birmingham Museum of Art; Robert Cargo Folk Art Collection; Gift of Caroline Cargo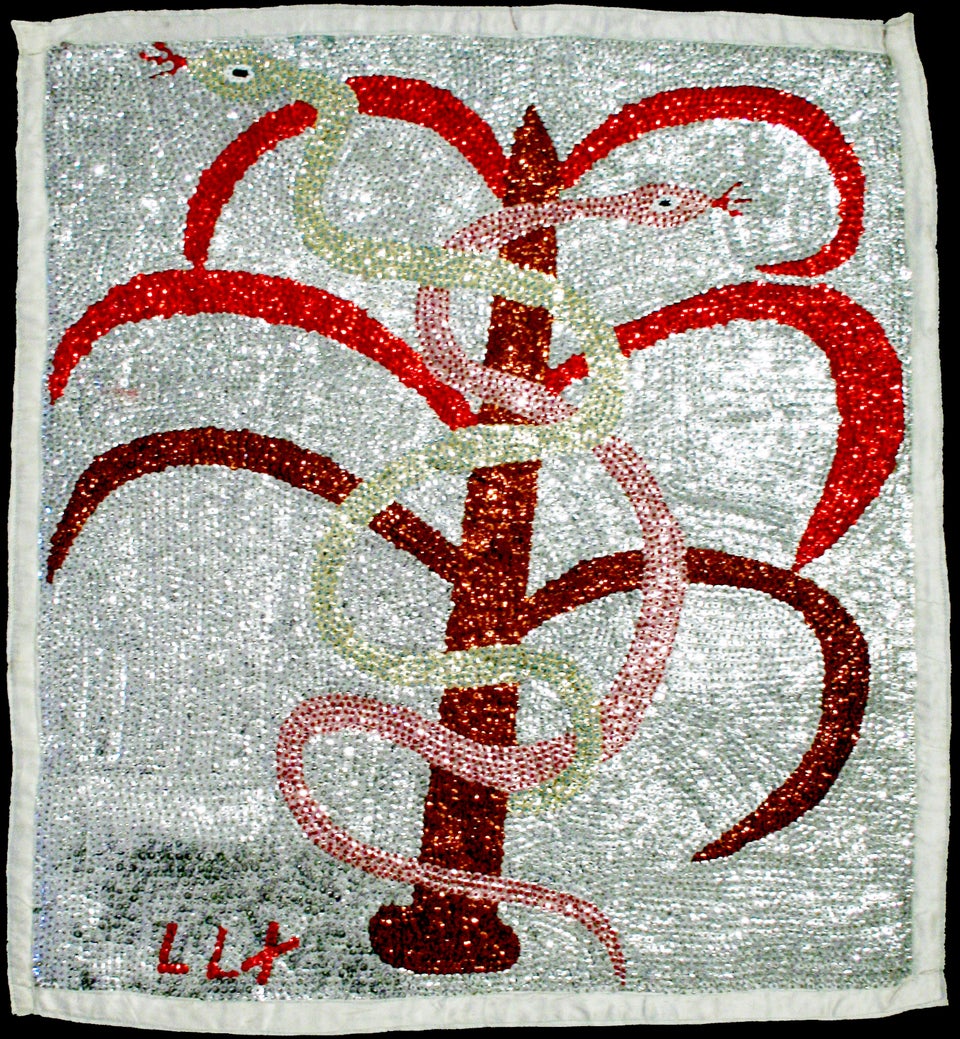 Sequins
Popular in the Community