Who knew Harry Potter-themed wedding shoes could be so... sexy?
According to the post, the shoes were hand painted by the bride's sister-in-law for the Big Day. As to who wore what? The bride got to rock the black Harry Potter and Hogwarts stilettos, while the bridesmaids each wore a pair representing the four houses: Gryffindor, Ravenclaw, Hufflepuff, and Slytherin.
Luckily, he who shall not be named never RSVP'd.
Related
Before You Go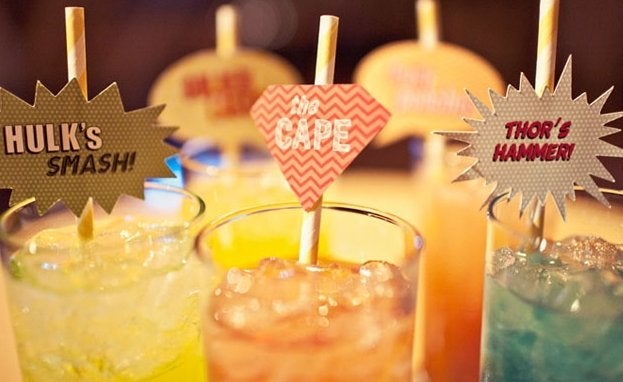 Superhero-Themed Wedding Inspiration