When the home from the movie 'Nightmare On Elm Street' hit the market, we wondered how well the house would fare since it was Freddy Krueger's favorite haunt. We imagined that visions of the legendary slasher film ought to be enough to ward off potential buyers. But now that a real-life, haunted mansion has been signed, sealed, and (literally) delivered, Wes Craven's movie set doesn't look quite as threatening.
Cast your eyes on the locally dubbed "Haunted Mansion of Jasper County" in Newton, Iowa. According to The Newton Daily News, the house has been a neighborhood staple since 1860 with a marked reputation for being occupied by ghosts (the mansion was even featured in the book "Haunted Iowa"). And after 150 years, it's been uprooted and moved.
Largely due to weak ground conditions, the mansion's new homeowner, Sherri Meeker, decided to relocate the structure to another part of town. With a lot of time and work (and a healthy dose of the Do-It-Yourself spirit that fires us up), Meeker plans on renovating the space and restoring it to its original grandeur.
For an inside look of the property, YouTube user Mindylu1974--who says the Monroe Mansion used to belong to her aunt and uncle for upwards of 20 years--shared images of the famous mansion in a video set to a creepy soundtrack. Running just under a minute and a half, the video showcases an intimate view of both the outside structure and its interior spaces.
We think Meeker's bravery is worth applause. Ghosts aside, remodeling a house can be an intimidating challenge to confront, especially with older homes. But after going through the hassle of moving the house, we have a feeling transforming the place will be a walk in the park. And if the apparitions that live in the mansion are anything like Casper, she might even have some friendly hands on deck!
Check out the video to see this haunted house. And if your home is experiencing some paranormal activity, consider checking out these ghost-busting methods. And in case you haven't already gotten the spooks, you'll get your fair share of thrills by scrolling through our slideshow of America's most haunted places.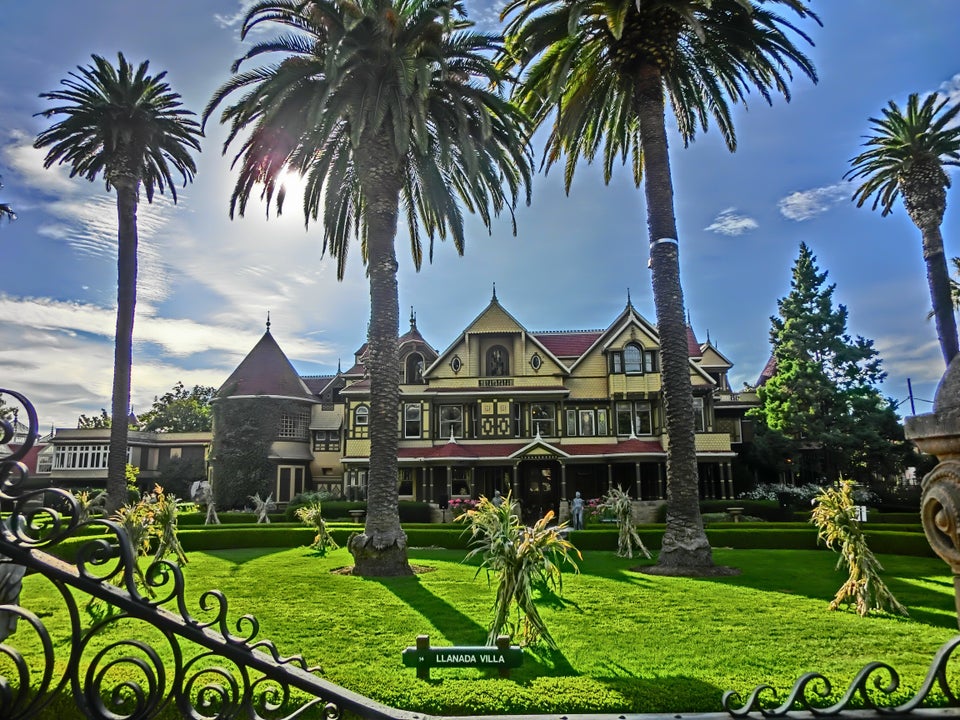 America's Most Haunted Places
Do you have a home story idea or tip? Email us at homesubmissions@huffingtonpost.com. (PR pitches sent to this address will be ignored.)