Fall is upon us and that means comfort food season is here. But comfort food season does not have to mean you forget about healthy eating. No, the two can live together in total harmony.
While meal planning this week, we considered what many of us will be craving ― warm, baked dishes ― and chose options that are good for us. And we found five recipes that'll get you through the week comfortably and healthily.
For breakfast, enchiladas. Yes, you deserve it ― especially when they're filled with lean ground turkey, not beef. Lunch calls for an herb and garlic chicken salad. Dinner, which makes great leftovers, is a creamy quinoa casserole. Then there's a parmesan and kale salad that goes with everything and is hearty enough to stay dressed for a while(without wilting) in the fridge. And we never forget dessert; a berry chia pudding that also works for breakfast ― or a mid-afternoon snack.
Breakfast Enchiladas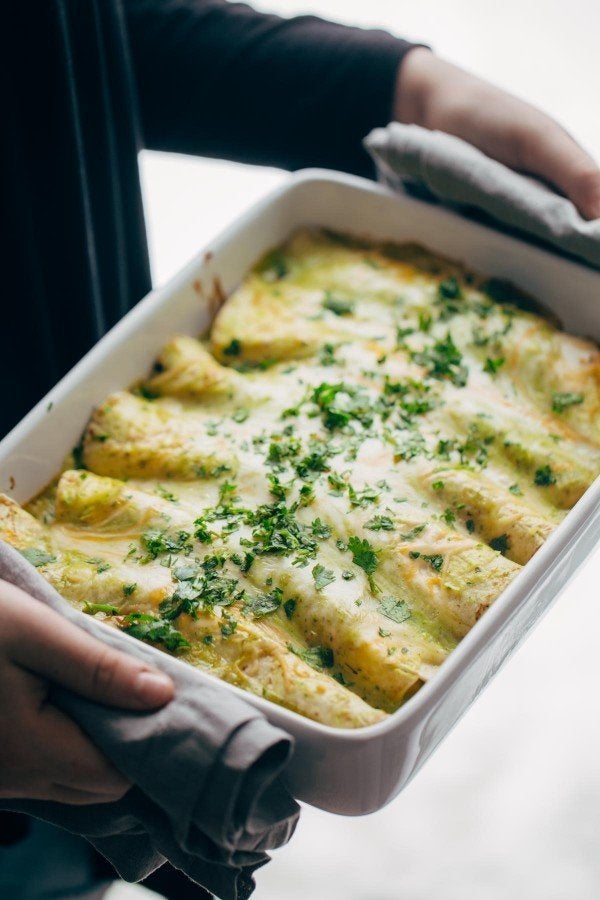 Healthy Garlic Herb Chicken Salad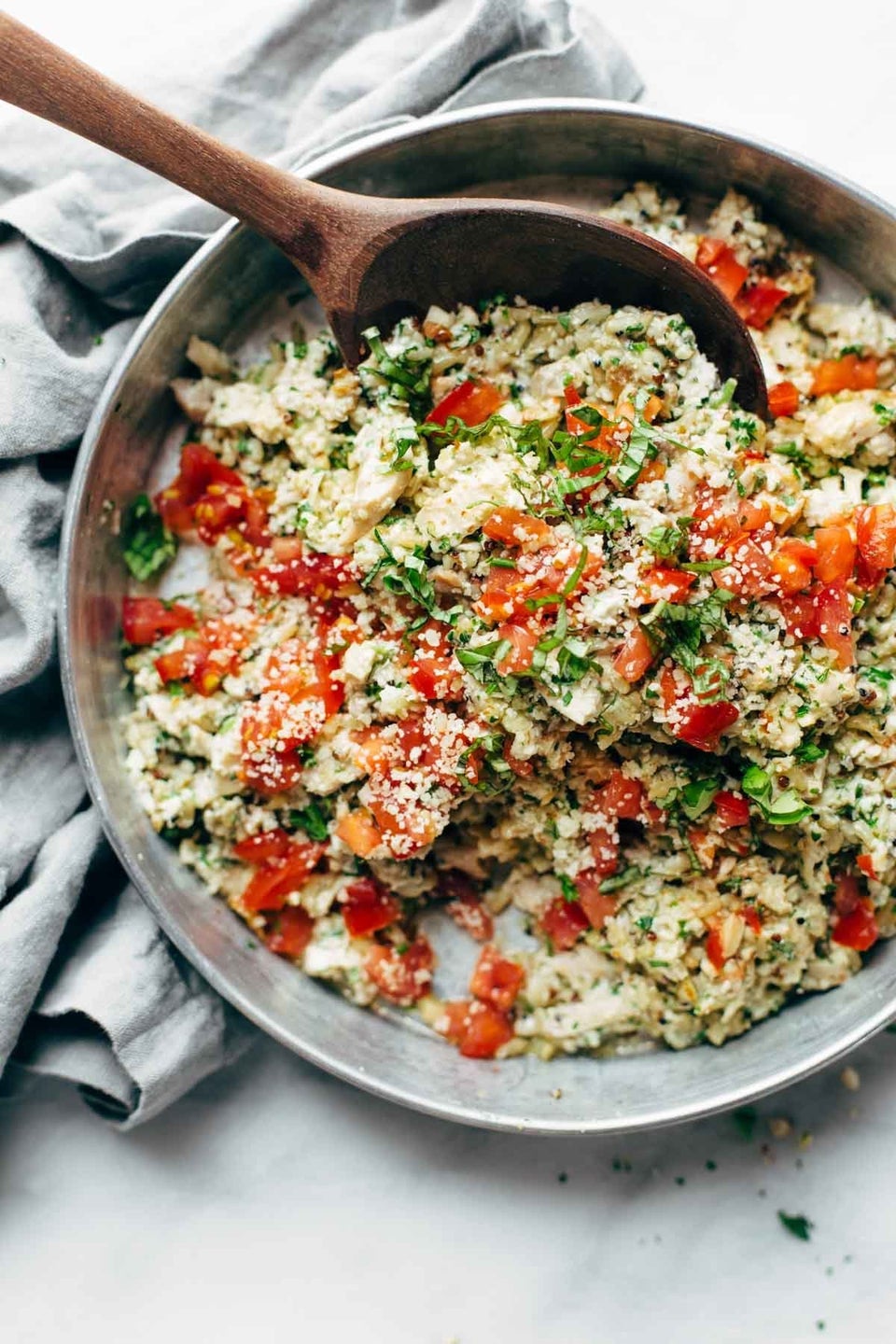 Chicken Quinoa Broccoli Casserole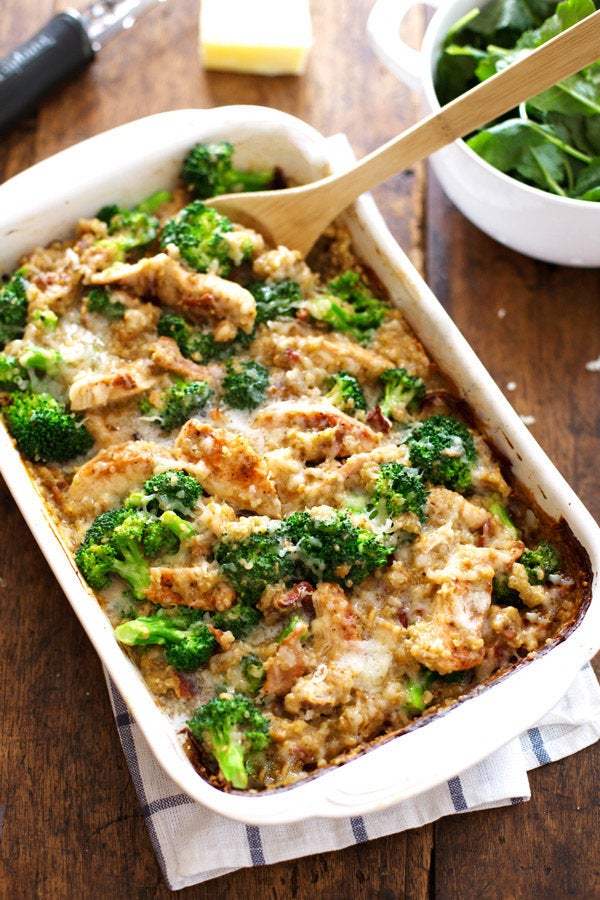 Toasted Bread, Parmesan And Kale Salad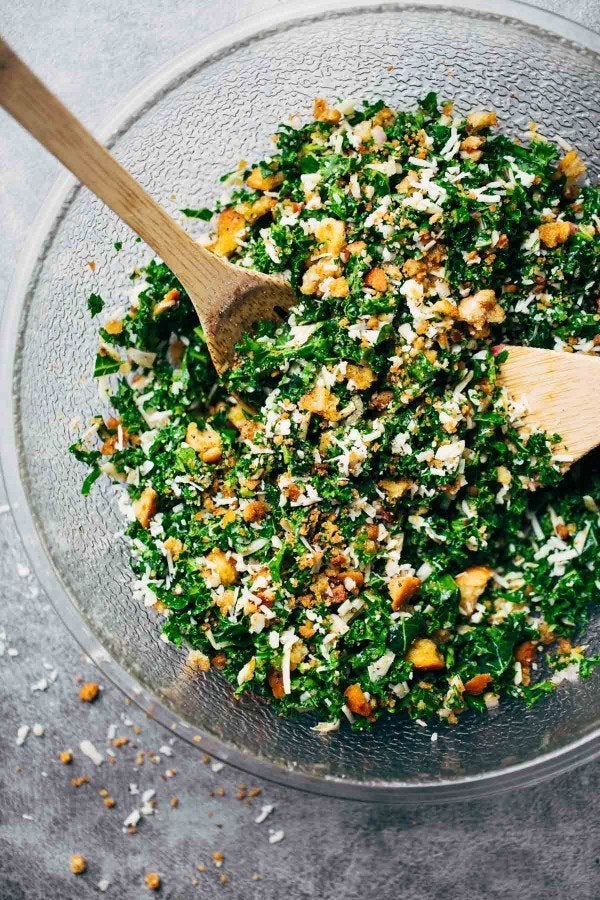 Berry Chia Overnight Oats