There's no better representation of Hollywood's glitz and glam than the iconic and internationally recognized sign posted up on the hillside for all to see. And a trip to Los Angeles is not complete without seeing this landmark. Which is why for its 90th birthday, the sign is getting a totally fabulous, celebrity-approved gift: a full-body makeover, thanks to Sherwin-Williams and The Hollywood Sign Trust, a non-profit organization that focuses on repairing and maintaining the this site.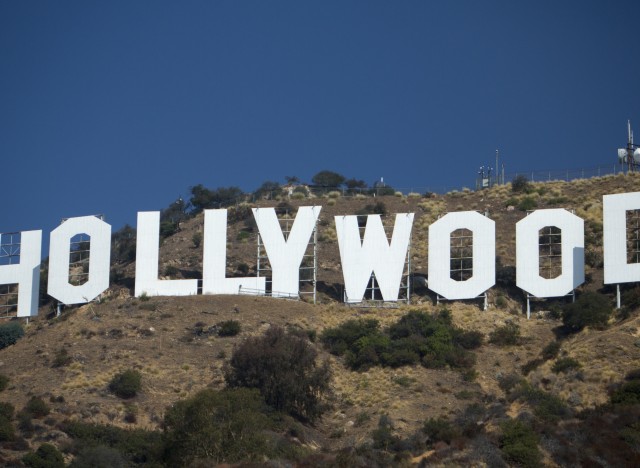 Photo by Alex Pitt/Walkabout Pictures
Since the sign was first built in 1923 as an advertisement for a housing development called "Hollywoodland," the "land" has been removed and the remaining letters have been refurbished and repainted six different times. Its last high-profile makeover was in 1978, when Hugh Hefner auctioned off each letter for $27,700 at a Playboy Mansion gala to fund the repairs.
The current restoration process began on October 2 and is estimated to last 8-10 weeks. Los Angeles-based painting company Duggan & Associates will be completing the labor-intensive task of stripping the current paint, priming the letters and repainting them. To get the sign in the best shape of its life, it is estimated that approximately 275 gallons of Emerald Exterior paint and 110 gallons of primer (all donated by Sherwin-Williams) will be needed.
To celebrate the beloved sign's shiny fresh coat of paint in its signature white shade, we put together a slideshow of other structures and landmarks in the U.S. and abroad that are widely recognizable by their own easily identifiable colors, both painted and natural. Check them out: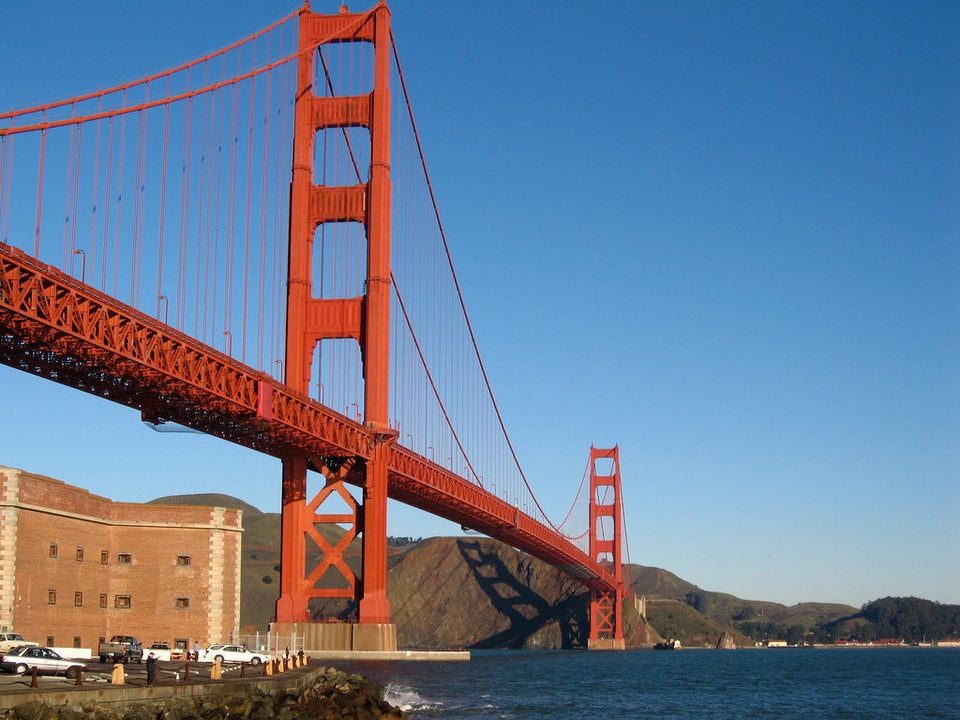 Landmarks Identifiable By Their Colors