As RuPaul's Drag Race prepares for its return Mon., Feb. 24, anticipation among fans is reaching fever pitch. Even past contestants, like San Francisco's Honey Mahogany, are anxious to see what their new sisters bring to the table on Season 6 of the popular LOGO reality competition.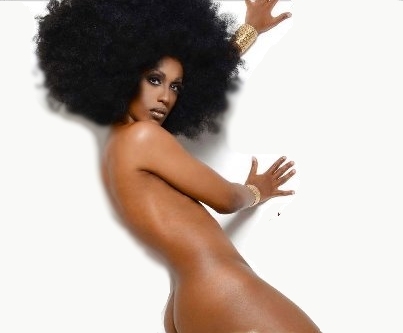 "They're really pulling out all the stops this year," said Mahogany, who last season became the first Bay Area performer with an opportunity to become "America's Next Drag Superstar."
"Drag Race is reaching bigger audiences than ever before, worldwide," the Pacifica, CA, resident noted. "And it feels like [LOGO] has cast girls to really push the competition to the next level."
Indeed, many of the 14 Season 6 contestants are already established performers -- some with international followings. A decade ago, Courtney Act landed a Top 30 hit Down Under after becoming an Australian Idol finalist the previous year. Adore Delano, under birth name Danny Noriega, competed on Season 7 of American Idol. Both are Drag Race front-runners, Mahogany believes.
"I've had the opportunity to meet both, and they're extremely talented," said Mahogany, who in addition to Drag Race was featured on TV's X Factor. "I'm very excited to see what they bring to the competition."
"I'm especially looking forward to seeing how Courtney does," Mahogany said. "She's amazing -- and, I have to say, you'll never meet a nicer queen!"
Likewise, Mahogany looks forward to watching New York's Bianca Del Rio -- whose razor-sharp wit and biting sense of humor were previously showcased on a LOGO comedy special.
"She's hilarious!" she shared.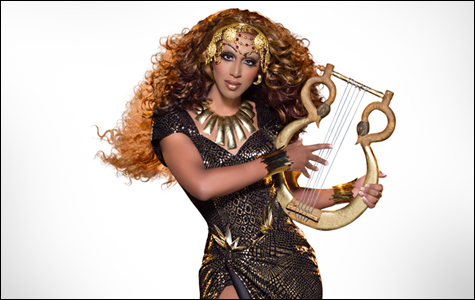 And don't count out Los Angeles-based Laganja Estranga, Mahagony warned.
"She comes from the notorious Edwards drag family," said the star. "That includes Alyssa Edwards [Season 5 star] and Shangela [Seasons 2 and 3], so that might give her an advantage."
Mahogany admitted rumors are already swirling about how well each of the contestants fares, including early talk of who will comprise the Season 6 finalists. Still, she cautions fans to not give gossip much weight this early in the game.
"Last season, the rumor was Alaska [Thunderfuck] was the first to go home," she reminded. Partnered at the time with Drag Race Season 4 winner Sharon Needles, Thunderfuck went on to become a fan favorite and place in the Top 3.
Regardless of their overall performance, Mahogany said this year's girls have received opportunities reserved exclusively for previous seasons' finalists. To hype the Drag Race television return, production company World of Wonder released RuPaul Presents The Covergurls, an album of RuPaul covers by each Season 6 contestants.
"As the show gets more popular, they're investing more than ever in making the girls bigger stars," Mahogany said. "What they are doing is pretty incredible."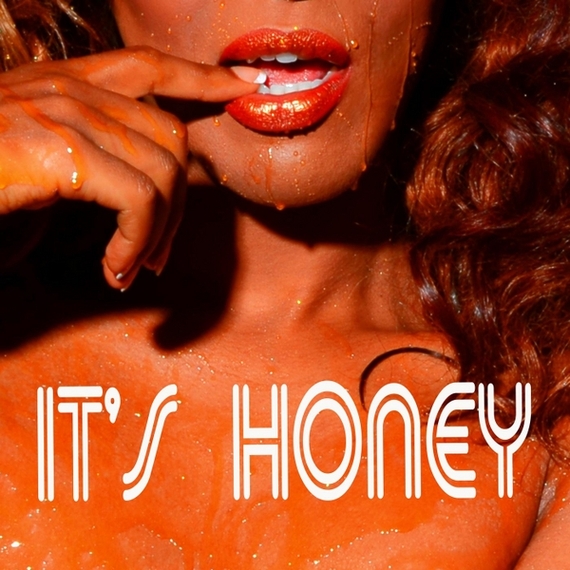 Meanwhile, Mahogany continues to parlay Drag Race fame to pursue her own dreams. Shifting musical gears from her 2013 debut single "It's Honey," her new EP, Honey Love, hit online retailers Feb. 9. The orchestral five-track collection includes her cover of Nina Simone classic "Feeling Good."
"This EP is much more my musical flavor," said the vocalist. "We thought 'It's Honey' would be a great introduction, more in line with what fans might expect, but this is completely different than what you'll hear from any other Drag Race competitor."
With the "Feeling Good" video already racking up YouTube views, Mahogany is hard at work filming the follow-up "Shoulda Known Better." In many ways, she said, this release is the culmination of work started long before she was cast on the show which launched her to international fame.
"This CD was going to happen, with or without Drag Race," she said. "Being on the show just gave me a much larger platform to do it."
Calling all HuffPost superfans!
Sign up for membership to become a founding member and help shape HuffPost's next chapter