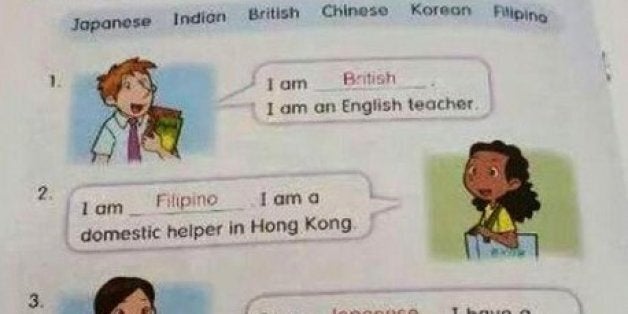 A blog started by a British expat living in Hong Kong has posted photos of local textbooks apparently featuring offensive stereotypes.
Last week, activist and blogger Tom Grundy's Hong Wrong blog ran a post titled "Hong Kong Textbook Tells You to 'Know Your Place,'" highlighting photos of a primary school textbook lesson that uses stereotypes to help students match up people of different nationalities with a particular profession.
Grundy tweeted photos of the lesson:
He also tweeted photos from another textbook, in which students are asked to match up physical characteristics with people of different "races." For example, in the lesson, black people are described as having "thick lips" and "wide nose[s]."
When Grundy asked the Hong Kong Equal Opportunities Commission for a response, the group responded, in part: "[E]ducational material should reflect diversity, cultural values, customs, lifestyles and the social realities of Hong Kong. It should not reinforce stereotypes of any kind. We believe that ethnic stereotypes must be viewed with caution."
Grundy was not immediately available to comment to The Huffington Post.
According to the South China Morning Post, textbooks containing these lessons were not on the Education Bureau of Hong Kong's recommended textbook list.
Still, a staff member at a local bookstore told the outlet that many "elite schools" were using the highlighted textbooks.
A 1999 study from the Equal Opportunity Commission found that that local textbooks provided a limited view of ethnic and cultural minorities. From the report: "The portrayal of non-Caucasian characters (for example, Africans) is agreed to be highly topic dependent, either as needing aid or as excellent athletes. Educational materials thus maintain traditional negative and positive stereotypes."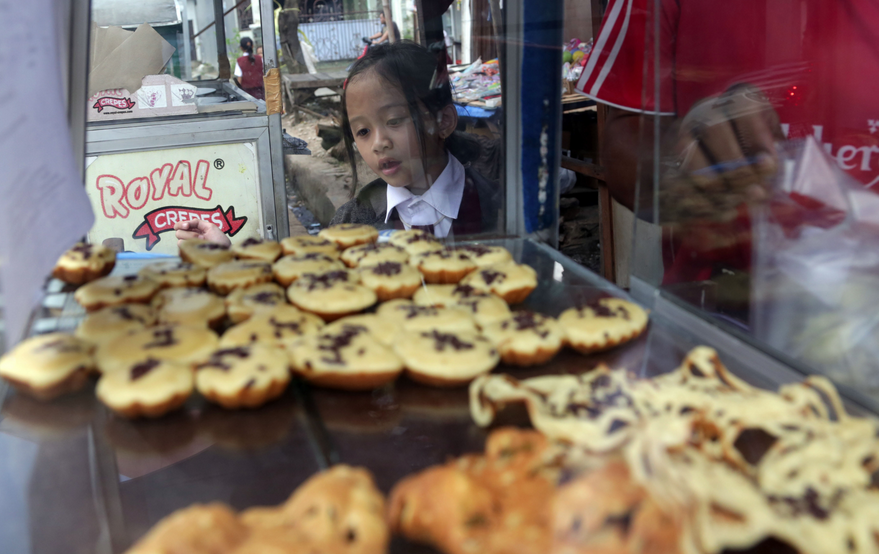 School Lunches From Around The World