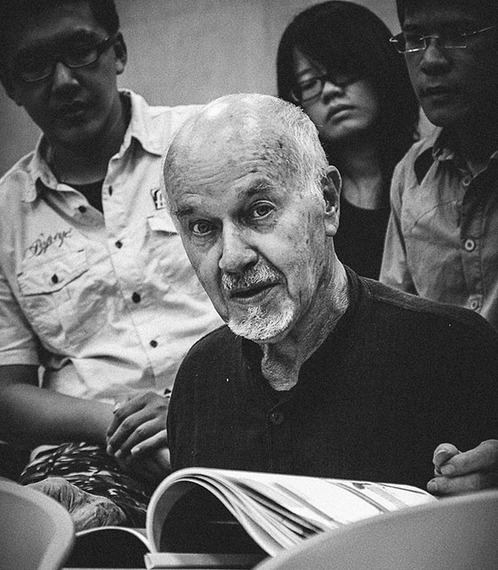 What are the ingredients of a life well lived? Love shared unconditionally, having the courage of one's convictions and contributing to the betterment of the world in some significant way. To know what that life might look like, take a few pages from the life of Bryon Fitzpatrick, well loved designer, mentor and friend to thousands of design students from all over the world.
Bryon passed away Monday, this week in Brisbane, Australia, at the age of 84. He was blessed with eight creative children and 9 grandchildren. Very much an Australian at heart, at the same time, Bryon exemplified a "man of the world," having lived and worked in Asia, Europe and North America since the 60's. He started as an industrial designer in Sydney at British Motor Corporation, and moved on to designing cars with Uwe Bahnsen at Ford in Cologne and London. He designed motorbikes at Ogle Design and products for clients such as Bang & Olufsen with Bernadotte and Bjorn outside Copenhagen. He also ran his very own agency, Design Ink, in Australia during the 1980's.
After a rich and varied life as a design professional, Bryon devoted the past four decades to educating and mentoring students at the Canberra College of Art, Rhode Island School of Design, Art Center College of Design, in Europe and later at the campus in Pasadena, California. He then moved on to become Chairman of Transportation Design at the College for Creative Studies in Detroit. Here, Bryon helped to build their transportation design department by leveraging his teaching and professional experiences, as well as, his vast network of industry contacts. In recent years, he became a visiting professor in Taiwan, India, and Korea, and was brought in by PATAC/GM China as an in-house design tutor, conducting workshops and tutorials for their automotive design team.
Characteristics that really set Bryon apart were his enormous heart and his down to earth connection with his students. He would come to class, morning or night, bringing his big boom box and load it with some fast paced music to set the tone and get the creative juices flowing.
He would then start by sketching a large perspective drawing of a futuristic car or a mechanical chrome animal on the blackboard, mesmerizing everyone with his skill. As students worked on the day's assignment, Bryon circled the classroom, helping them with their drawings. If their drawings were a disaster, he would tell them so and then patiently help them to understand how best to improve them.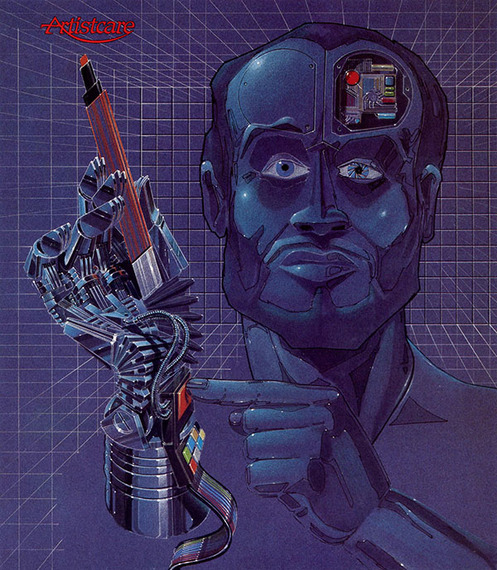 Bryon received recognition and honors wherever he went and, in 2013, was honored by his birth country and became a member of the Design Institute of Australia Hall of Fame.
In the very top echelon of design, many aspire to coach creative professionals and some can perhaps even draw like an angel; however, Bryon did not just teach design and drawing skills. Through his immense heart and passion for good design, he helped thousands to become mature designers and better human beings. Bryon was always invited to every undergrad pool party and was countless times voted "most popular teacher." He generously shared his insights as well as his opinions without any Political Correctness, sincerely accepting everyone with an open heart and helping them whenever he could.
We are immensely saddened by the news of his passing because Bryon invested his unique brand of passion and genius into the lives of thousands of design professionals. He has left a gaping crater in the center of our hearts so, perhaps the best way to honor his memory is by paying Bryon forward to the next generation of design students who didn't have the good fortune of knowing him while he was here on this earth.
Calling all HuffPost superfans!
Sign up for membership to become a founding member and help shape HuffPost's next chapter