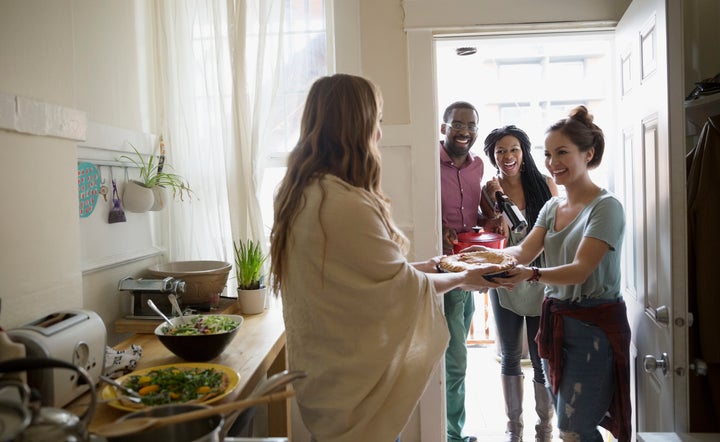 Dinner parties are pretty high on the list of obligatory adult social events sprinkled in your calendar throughout the year.
But coming equipped with a thoughtful hostess gift can be time consuming and expensive ― which means you probably find yourself more often than not turning to your old go-to hostess gift: a reliable bottle of red or white (perhaps paired with a festive reusable wine bag).
Though there's nothing wrong with gifting your hostess a nice Merlot, it's never a bad idea to think outside the bottle for clever host gift ideas. That's why we've rounded up several of our favorite, unique and beautiful gifts every host will love.
HuffPost may receive a share from purchases made via links on this page.
Here are 32 perfect hostess gifts that aren't wine: