Did you know that the size of your electronic device changes your confidence?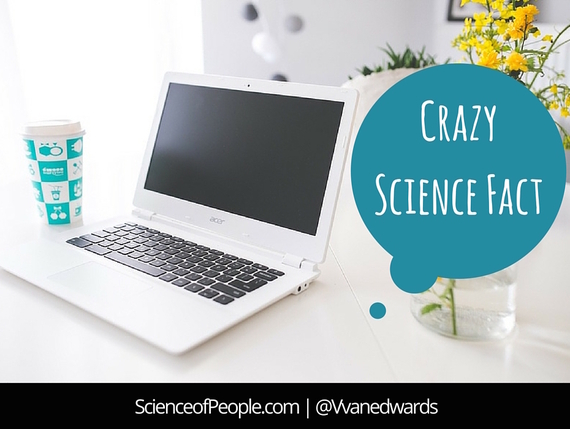 Today's crazy science fact has to do with the size of your electronic device... yes, really! Researchers at Harvard Business School wondered whether your posture while using an electronic device effects your self-confidence and behavior.
1. The researchers randomly assigned participants to interact with one of four electronic devices that varied in size: an iPod Touch, an iPad, a laptop MacBook Pro, or an iMac desktop computer.
2. They made participants wait for a fake deadline.
3. Researchers timed to see how long the participants would wait.
The researchers found that the participants working on smaller devices like the iPod behaved less assertively -- waiting longer to interrupt an experimenter who had made them wait, or not interrupting at all.
Your posture affects your assertiveness and your confidence. Previous research has found that adopting expansive body postures increases our psychological sense of power. In other words, the larger your device, the more confident you feel and behave. I better get myself a bigger screen!
What's the size of your favorite device?
Calling all HuffPost superfans!
Sign up for membership to become a founding member and help shape HuffPost's next chapter