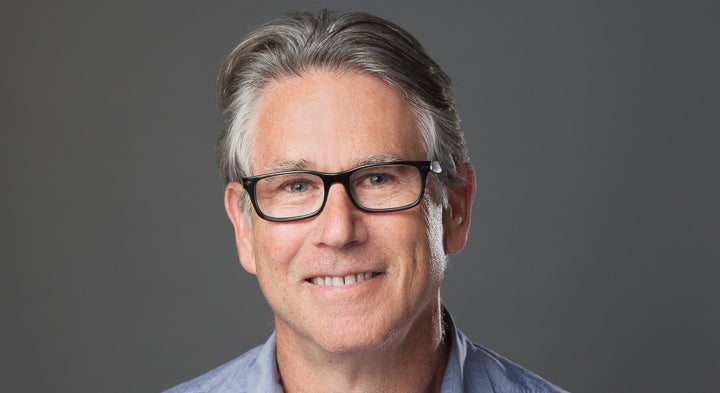 Do you remember when Mark Zuckerberg was so nervous on stage talking about Facebook's privacy policy, that he had to take off his hoodie because he was sweating so much?
The good news was that the general public started becoming more aware of Facebook's attitude towards privacy.
The bad news is that the situation is worse than it's ever been. Advertisers need ways to reach their audience, and these "free" social media platforms are a path to do just that.
But, what if there were another way for advertisers to reach their audience while keeping users data anonymous and encrypted, and even rewarding them for their attention?
When I heard that a company was addressing the advertising and privacy issue with a new cryptocurrency, naturally it caught my attention.
Charlie Silver, a seasoned and successful entrepreneur, created Algebraix with the intention of making cryptocurrency go mainstream.
I spoke with Charlie to learn more about his company and their plans to break into the crowded advertising market.
Algebraix is an up-and-comer in the current tech scene and is looking to make waves, in what they believe, will become an entirely new field of advertising.
How the Algebraix platform works is simple. Users sign up to receive cryptocurrency that can be spent within the Algebraix blockchain network or traded for other cryptocurrencies, or converted to paper money through other online exchange services, as a reward for consuming digital media such as movie trailers and TV commercials.
Here's what I learned from my interview with Charlie.
CRYPTOCURRENCY DOESN'T HAVE TO BE HARD TO UNDERSTAND.
Charlie explained that there are a few barriers to entry for the average consumer who is interested in getting started with cryptocurrency.
First, it's confusing to know which cryptocurrency markets to access, and which ones are the most highly reputable. It takes quite a bit of research.
Second, creating a digital currency account (a wallet as it is called) takes time. If you've ever cashed a check from out of state for a significant amount, imagine the current process taking a few days longer than that. It can be a severe headache not having access to your account for multiple weeks.
"The goal of Algebraix is to make crypto super easy for the average individual to understand. The money will be ready as soon as you download the app. Our goal is to make crypto fun, and delightful for our users," says Charlie.
EARNING CRYPTOCURRENCY CAN AND SHOULD BE RELEVANT TO A GENERAL AUDIENCE.
Charlie shared with me that entertainment is one of the largest exports of the United States each year.
Youtube, Hulu, and Spotify are large companies -- but what you may not know is that their revenue models heavily rely on advertising.
Platform advertising requires significant data to be successful. Instead of exploiting that data and harvesting it outright—like certain social media giants, Algebraix will usher in a new method for incentivizing user data exchange.
Users will be able to earn ALX coin, the Algebraix digital currency, in exchange for watching movie and television show trailers, listening to music, or checking out the newest gaming releases.
"As soon as users download our app, they are going to be able to start earning coins in their e-wallet, right away—they won't have to wait, " says Charlie.
ADVERTISERS CAN REACH THEIR TARGET AUDIENCE AND USERS CAN STILL OWN THEIR DATA.
Charlie explained that advertisers don't need to get personal identity information from you. In fact at the moment they don't, it's the big data brokers like Facebook who do. Instead, Algebraix believes that keeping users anonymous, protecting their data, and allowing them to share non-identifying profile information is the way of the future.
Algebraix is certain that the world is ready for consumers to own and control their data, and to be rewarded by advertisers, rather than exploited.
Charlie said that his focus is more than just earning a return for their investors.
"From a moral and business sense this is the right thing to do."
THE FIRST CHALLENGE IS BUILDING A LARGE NETWORK.
If Algebraix is going to be successful, they will need to get a lot of user attention.
"We need to get a large number of users. That's our first main challenge. After that, I think that we are going to generate a lot of interest."
They are hoping to raise $100m in investor backed funding before next year's full launch to help fuel user acquisition.
BUT, THEY ALSO HAVE A LOT WORKING AGAINST THEM.
ALX coin, the crypto-coin used as the primary digital currency will have to launch an ICO at the same time as launching the service. Unfortunately, due to some bad apples, ICO's aren't always viewed in a positive light. Some ICO's have proved to be scams, creating confusion and some distrust of digital currencies.
However, Algebraix is doing everything by the book, in full compliance with current US regulations. If their ICO is successful, they may have a good chance of revolutionizing the cryptocurrency market.
One vital element to their growth will be the strength of their attorney Marco Santori, (Cooley LLP) who has worked with ICO firms such as Argon Group and was nicknamed the Dean of Digital Currency Lawyers by American Banker.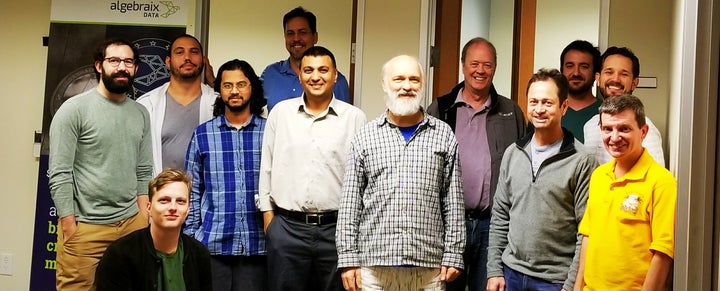 WHEN CAN YOU START USING ALGEBRAIX?
As of today, Algebraix is looking for test users, before launching their full platform on March 14, 2018, at none other than the crossroads between the tech and entertainment spheres--South By Southwest in Austin, Texas.
When questioned about other competitors in this emerging space, Charlie was quick to cut in with a reply, "in 1920 there were more than seventy automobile companies, how many now? What we're building at Algebraix is going to be an entirely new platform." That new platform, if everything goes according to plan, will be poised to take over the advertiser arm on the blockchain.
If you're interested in following Algebraix before next year's full launch, you can check out their pre-sale SAFT Launch, Simple Agreement for Future Tokens (SAFT), where the company is offering 5 billion ALX Tokens to accredited investors.
However, this stage is for authorized investors only, as a Simple Agreement for Future Tokens (SAFT), offering 5 billion ALX Tokens to accredited investors.
Related
Popular in the Community