This article was originally published on CNN.
While most think losing weight is a dreary path to take, it was an exciting adventure for me not a woeful tale of shame; and yours could be just as great!
Lifestyle before weight loss
My life was going pretty well, taking all into consideration, I didn't have much to complain about. I was happy and even convinced myself I still looked great, though the scale was showing 60 extra pounds. I was an emotional eater with a sweet tooth as my guilty pleasure. I developed an addiction to sugary foods... in large quantities. Now, it isn't that I just ate a bunch of food and never exercised. That's the commonly overrated statement. Just because I was overweight didn't mean I sat on the couch and did nothing all day. I am and always have been a really active and dynamic person.

My ultimate diet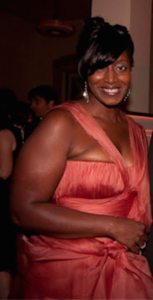 I got my wakeup call from serendipitously running into a cousin in Colombia over a decade after our last encounter. Her surprise and genuine concern at the sight of me was evidence I had been telling myself a lie all along. There was nothing cute about my current state in her eyes.
The minute you realize your lifestyle is detrimental and it's costing you extra money and your health to live that way, you have no other choice than to take responsibility and action. She suggested the protein-based and low carb Dukan diet which had worked out for her. I started right off the bat and it helped, there were other factors involved in my weight loss though. So, it is definitely possible to get to the size you want to be, it just takes finding the right plan for you! I'm proof of that.
Before weight loss circa 2009 - Photo credit: Miguel Rajmil

Motivation is what gets you started, habit is what keeps you going
How are we as a people supposed to live healthier when we're in the lions' den? Food is everywhere and we can be so easily triggered. Self-regulation and discipline are key.
I am still a foodie but have fully integrated the notion that "too much of a good thing is a bad thing.
We all have a soft spot for some kind of sugary treat, but if they rained from the sky, we'd drown. We'd drown happy, but we'd still drown. It's the same for our body. The reasonable way to go is not to starve yourself or cut particular meals altogether but to eat in smaller quantities. Besides, significantly lowering your sugar consumption will only do wonders as well as finding exciting ways to exercise.

Discovering the right dieting lifestyle was like searching for the fountain of youth. I started on my almost clueless journey, and each step brought me closer to finding the answer, but I realized the answer was never what I thought it would be. It's easy for us to forget we can't just find a magical elixir to set us free. But it isn't about the location of the elixir, it's about the journey, and we can have fun getting to where we want to be!

Teamwork makes the dream work
I found the right method thanks to my weight-loss coach in Madrid, Eva Jimenez Ontalaya, I also had the support of Mario Alfonso my Pilates instructor and Stefanie Gordon my personal trainer. They were the biggest clues in finding that fountain of youth.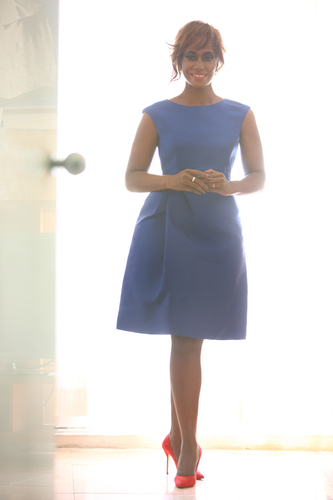 Photo credit: Victor Cucart
My coach in Madrid helped me to understand that I had an unhealthy relationship with food and I needed to reconcile. Food wasn't the enemy. I learned to eat what my body needed and not in three giant meals, in five small ones.
It is a process I'm still working on - it's not one adventure, it's a life-long journey.
But one step took me to the next and to the right people. I built a more sincere love for and addiction to yoga, Pilates and even running.
Don't settle for less, when losing weight can be a journey worth sharing and prove to be less of a hassle and more of a fond memory. This is not a seasonal thing. My body is not just summer ready, I am committed to staying in shape and healthy year-round! If anything right now, I am craving a long life and always looking forward to my next yoga and Pilates class!
What is YOUR story ? Share and inspire someone today !