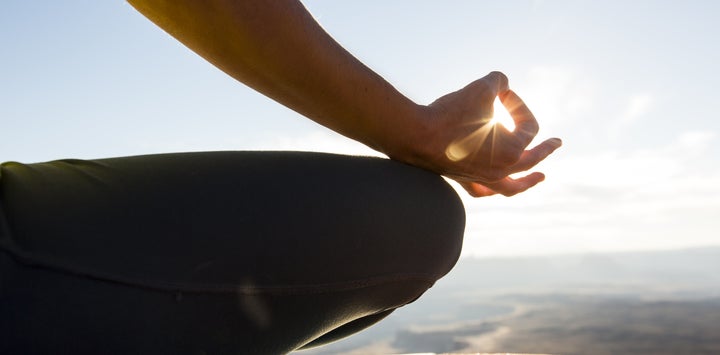 Academic studies can be fascinating... and totally confusing. So we decided to strip away all of the scientific jargon and break them down for you.
The Background
Eradicating racism is no easy feat, to say the least. Luckily, there's a whole body of research devoted to figuring out how to build empathy between groups of people by manipulating emotions, whether that's through meditation, mood music or the recalling of happy memories. But when it comes to reducing racial bias, the results so far have been mixed. Meditation, specifically the Buddhist technique known as loving-kindness meditation (or LKM), has been singled out as a relatively promising tactic. LKM involves repeating phrases like "may you be happy and healthy" while visualizing a person (in this case, someone of another race) who would experience the outcome of that positivity.
In a new study, researchers from the University of Sussex wanted to see if LKM could, through the positive, outward-directed emotions it's supposed to engender, reduce racial bias.
The Setup
Researchers gathered 69 white undergraduate students who don't usually meditate and divided them into two groups: one that would engage in LKM for seven minutes and one who would not. In the LKM group, participants were told to close their eyes and imagine people who "deeply cared for them" and send them love -- wishes of health, happiness and wellbeing. After four minutes, they were asked to open their eyes and redirect those loving feelings toward a photo of a black person of the same gender. The other group of participants were told to close their eyes and think about the physical characteristics of two people they knew but didn't have strong feelings for. After that, they were told to open their eyes and look at a photo of a black person of the same gender, focusing on his or her physical characteristics. (The same photos were used for both groups.)
At the end of the study, both groups took an Implicit Association Test, a tool used by researchers to measure implicit racial bias. Participants also took a survey where they could report the positive emotions they felt over the course of the 7-minute exercise.
The Findings
After analyzing the post-exercise questionnaires, the researchers found that just seven minutes of loving-kindness meditation directed toward another race led to lower implicit racial bias. But LKM wasn't some miracle cure for overall bigotry -- it only reduced racial bias toward the particular target group (i.e. the race of the person shown in the photo), not any other non-white groups included in the post-exercise questionnaire about racial bias.
In terms of LKM's ability to reduce racism in the actual study, the important factors the researchers found were the kinds of positive emotions participants reported after the exercise: Only meditators who reported positive emotions that were inherently directed toward other people -- like gratitude, love and awe -- were found to have low racial bias, not meditators who reported positive emotions that didn't involve other people -- like curiosity, pride and contentment.
These findings add to a growing body of research about how mindfulness could be a useful tool in the fight against racism (among other things). It may sound like a bunch of hocus-pocus to those unfamiliar with the well-studied benefits of mediation, but mindful practices like LKM have the potential to snap people out of their automatic thinking and promote empathy.
Of course, more research needs to be done before we can say that this is a viable way of combatting systemic racism -- you can't force bigoted people to meditate, after all. But according to the study's authors, understanding how to harness the right kinds of positive emotions through mindfulness could be the key to promoting this kind of thinking outside the lab.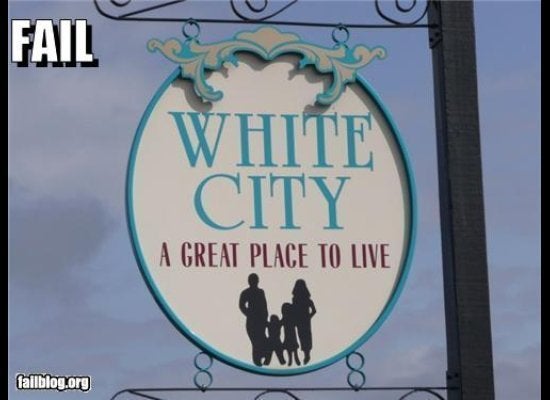 Ridiculous Examples Of Accidental Racism
Popular in the Community