Baking bread is a simple feat, yet for many people it feels incredibly intimidating. There's the yeast that has to grow, the flour that has to be kneaded with water, and all that waiting. One could say there's a lot of room for error. We're not going to lie: There's truth in that, and that's why we're sharing with you a no-knead bread recipe that not only takes the work out of bread baking, but also minimizes the chances of things going awry. And this is not just any bread, but crusty, doughy bread worthy of slathering the finest butter on.
Who better to teach you how to make the flawless and famous Jim Lahey no-knead bread recipe than the man behind Sweet Paul Magazine? Not only is Paul Vitale skilled in the kitchen, he knows how and what to teach, too (hence, the lazy man's artisan bread recipe).
Doesn't that look easy? It really is. Homemade bread is within your reach folks. Make it happen.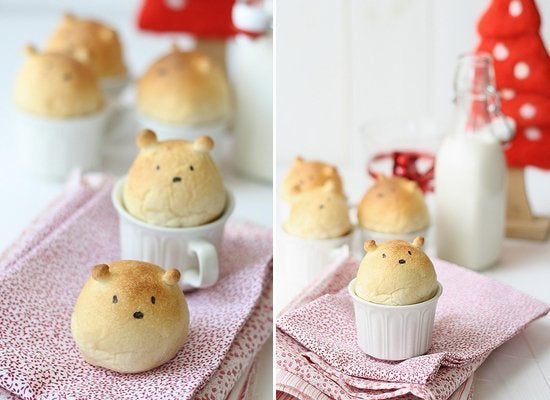 Cute Shaped Bread Recipes