Getting people to opt-in on your list of potential clients is not the easiest thing to do, but with determination and willingness to test and improve on the results, you can quickly get from none to hundreds and even thousands on your subscriber list.
I started by blogging and hoping people would find my website and be in aww of my amazing high value free content, but soon I learned that's too slow of a route for me and especially in such a competitive field as business/life coaching.
After trying a video course which I later translated into a free video series in exchange for people's name and email, but only getting around 200 subscribers, I decided it was time to improve on those numbers and try yet another avenue of getting potential clients on my list by offering high quality actionable content.
So, free weekly webinars were next on my list. I was scared, yet excited but I started with my first webinar in July 2014. It got easier and easier and I had so much fun doing them, I knew this was it for me.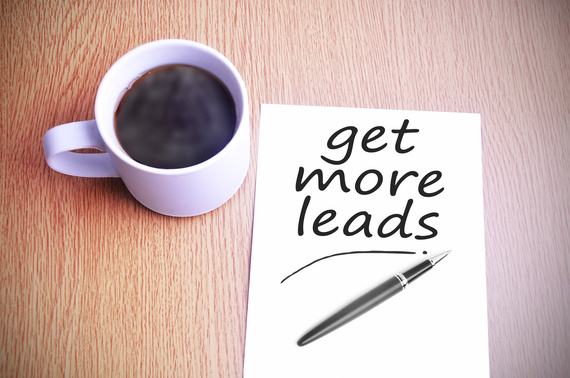 Twelve weeks later my list soared to 1,400 very engaged prospective clients. And by that time I had my first five figure month. Was I successful building my list of prospective clients? Yes. Did my list put me on the fast track to success in my own business? You bet it did.
Because I've always been one of those people who likes to take a look behind the scenes, I was sure my audience would too, so I wrote a blog detailing how I started to grow my list.
If you'd like to build your list with warm prospects for your own business, make sure you follow these important guidelines that I've followed throughout my entire successful business career, from CEO to entrepreneur.
Consistency - I'm sure you've heard this a hundred times before, but this is very very important. If you don't follow any other guidelines, please follow this one. People love to build a rapport with the ones they want to buy products or services from. They want to know you are the expert they hope you are.
Authenticity - Show people who you truly are. Let them know you. If they trust you as a person, they will definitely trust you as a business and they will buy from you over and over again. It's easy, constant and sustainable to be you.
Fun - Don't forget to have fun. If you don't enjoy what you are doing you are going to get burnt out pretty fast and that's not what you want for your business or for your clients. Having fun will nourish creativity which will serve you, your business and your clients at the same time.
So, whatever you do, whatever you offer to your prospective customers, make it:
High value - Everything you give to your clients, free or paid, should show the same quality. Your free content or opt-ins might be the first taste potential clients get of your work, so you want to impress them and demonstrate expertise.
Actionable - Make sure there's actionable steps that your future clients can follow in your opt-in. The moment they get results from your advice, they will come back hungry for more and ready to open up their wallets.
Simple and to the point - Don't complicate things. You want people to be able to follow your advice, so that they can get results as soon as possible.
If you'd like to learn more ways I show people how to turn their passions into profits, don't hesitate to visit my website www.Sigrun.com
Related
Popular in the Community