Although all attention at yesterday's press conference was devoted to the (seemingly) never-ending Anthony Weiner sexting saga, we couldn't help but notice how his wife stood by his side, her crimson lips pursed. It was no doubt a difficult moment in Abedin's personal and professional life, yet she made sure she was armed with her signature shade of lipstick.
As Hillary Clinton's personal aide and her husband's biggest supporter during his candidacy for New York mayor, Abedin has seemed to maintain her scarlet pout while under the harsh glare of the spotlight. [Ed. note: That takes a lot of devotion -- do you know how annoying it is to keep reapplying that stuff?] Perhaps one of her biggest look-at-me moments came on the New York Times Magazine cover that featured Abedin and Weiner together, her bright red lips front and center with a coordinating red headline below.
It may just be a little tube of red lipstick, but it seems to be the most loyal ally Abedin's got. Below, see Abedin wearing her red lipstick yesterday and throughout the years.
At yesterday's press conference: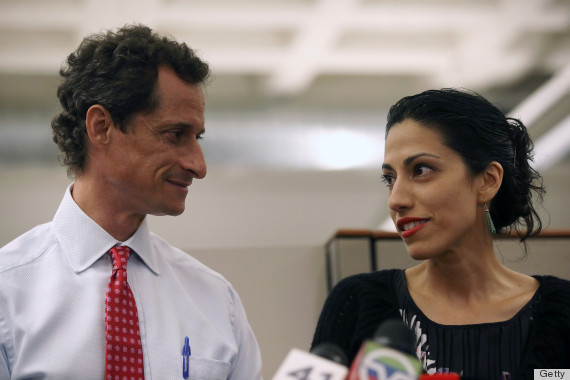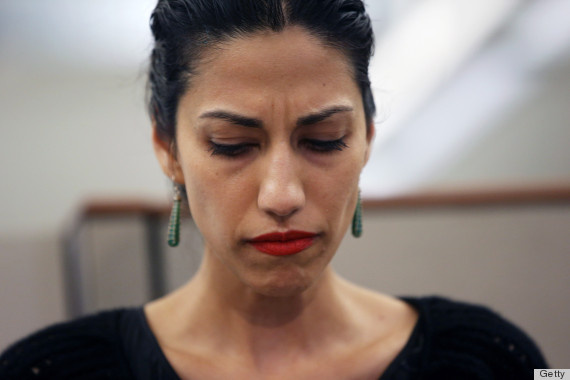 On the campaign trail with her husband on July 14, 2013: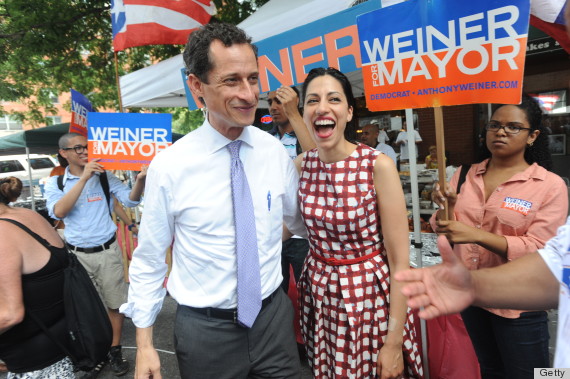 Posing on the cover of The New York Times Magazine in April 2013: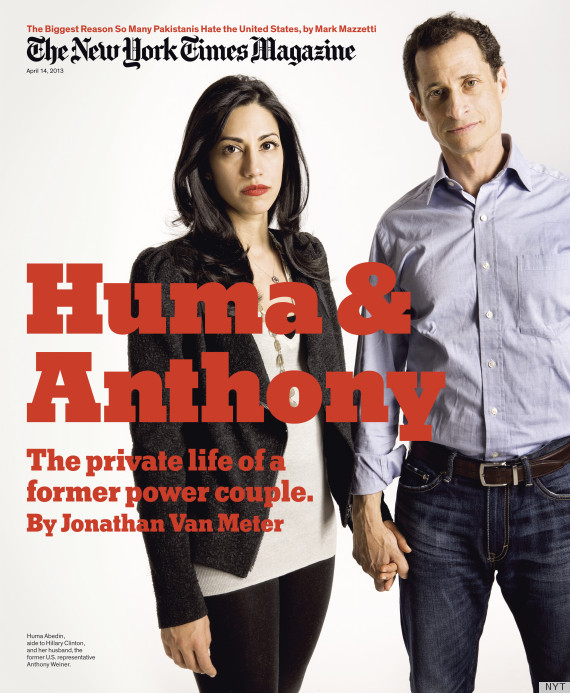 Hearing President Obama speak on October 10, 2012: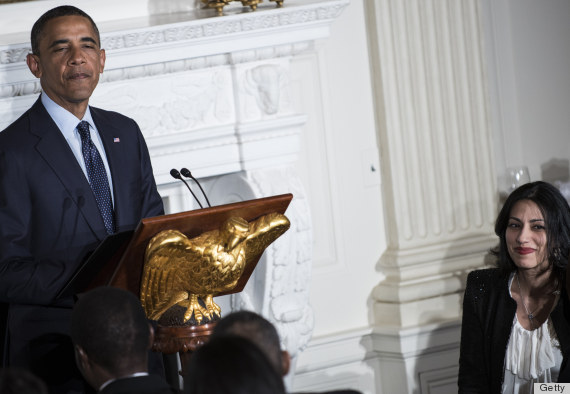 With Hillary Clinton on September 20, 2011: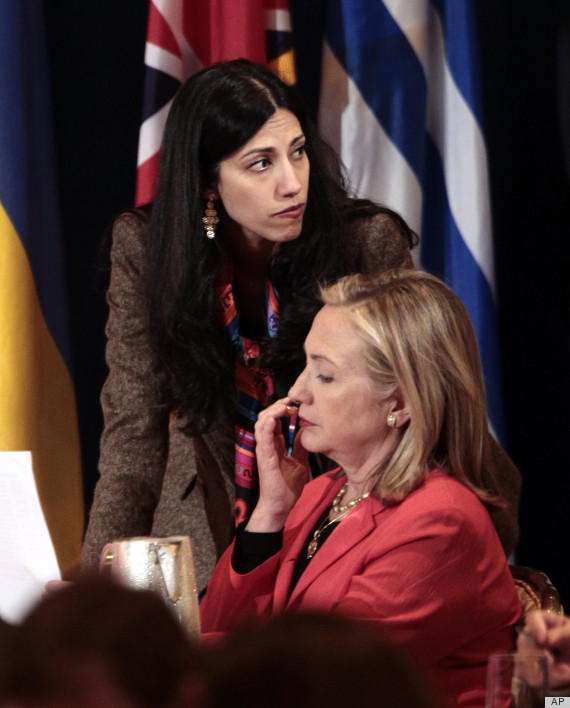 At a White House dinner on August 10, 2011: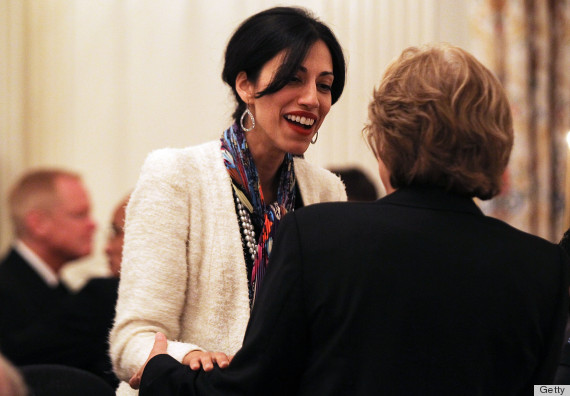 At a meeting in Abu Dhabi on June 9, 2011: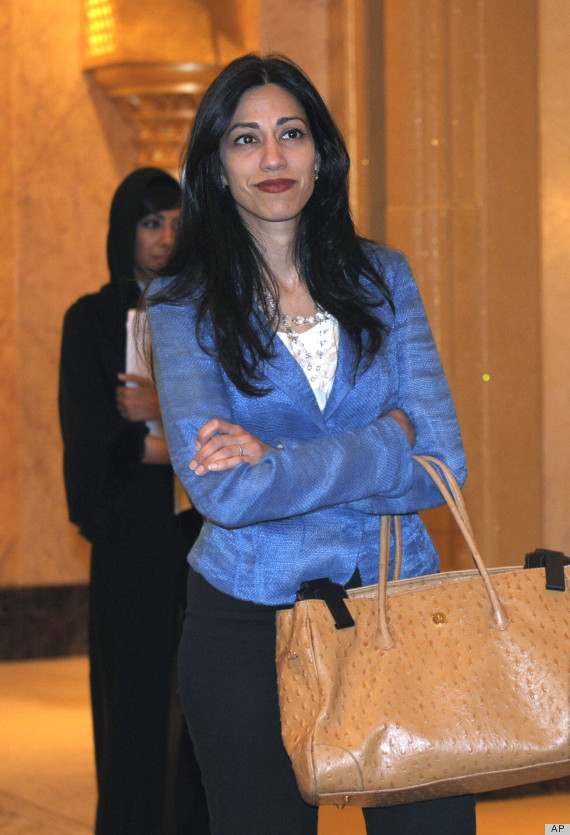 At a reception following the White House Correspondents' Association Dinner on April 30, 2011: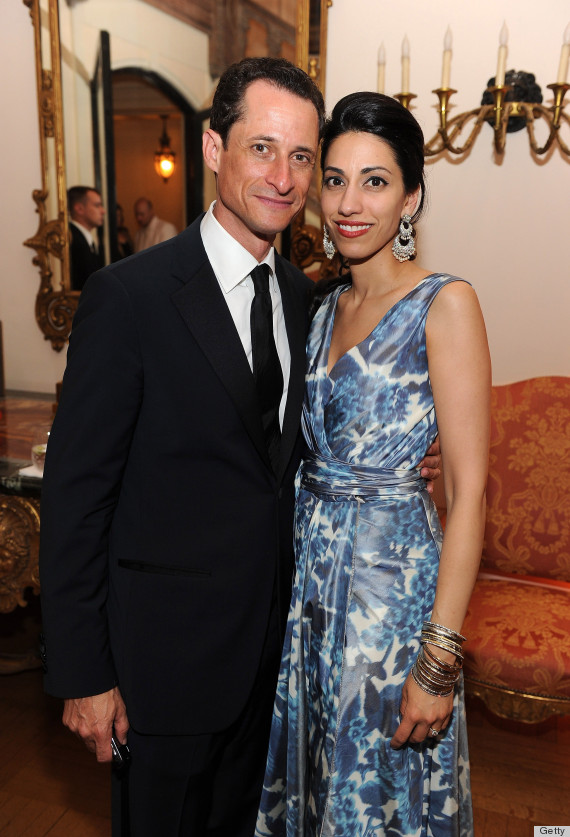 At a hearing with Hillary Clinton on March 10, 2011: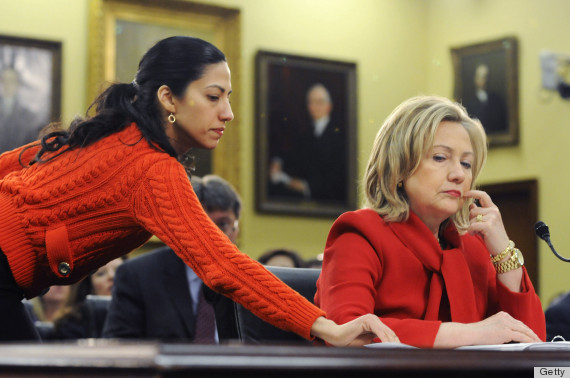 At a ceremonial swearing in of the 112th Congress on Capitol Hill on January 5, 2011: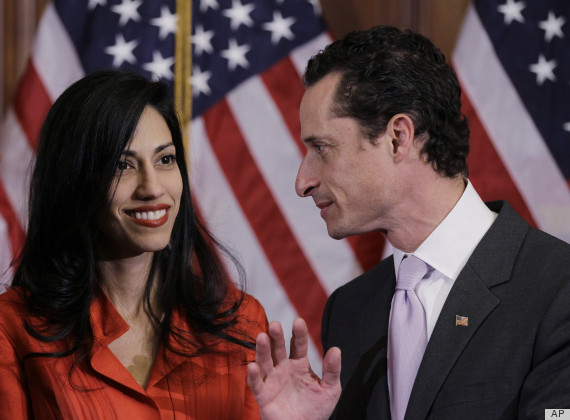 On the campaign trail with Hillary Clinton on April 18, 2008: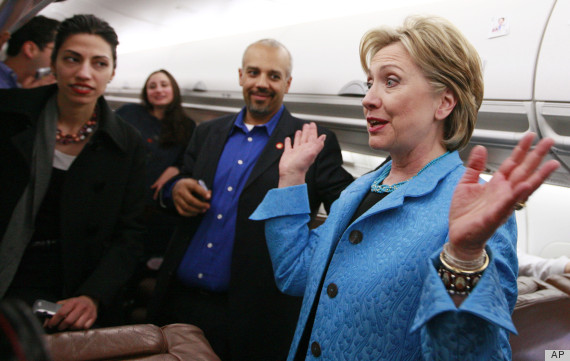 With Hillary Clinton on May 6, 2000: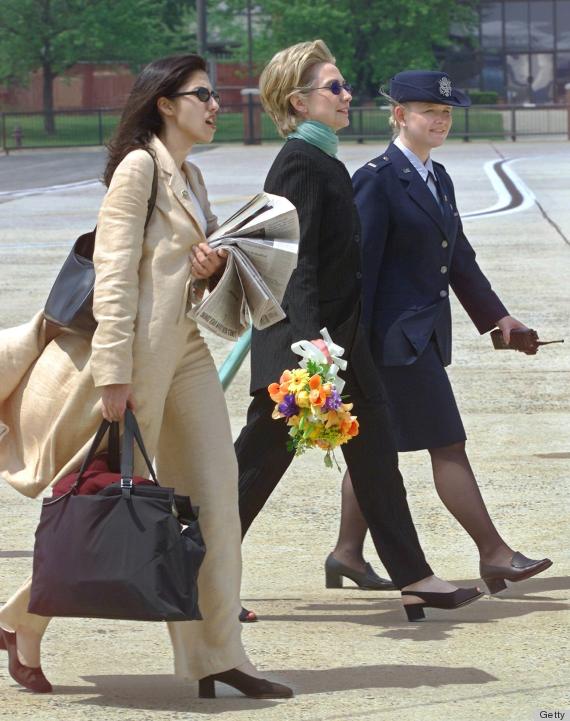 There are plenty of stylish politicos: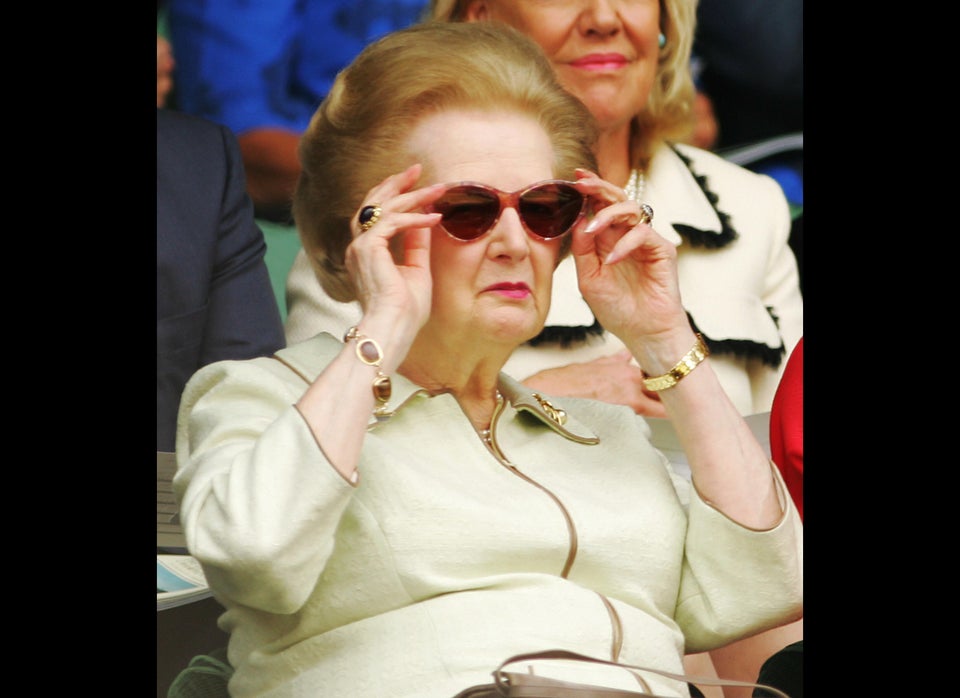 Politicos In Sunglasses
Popular in the Community