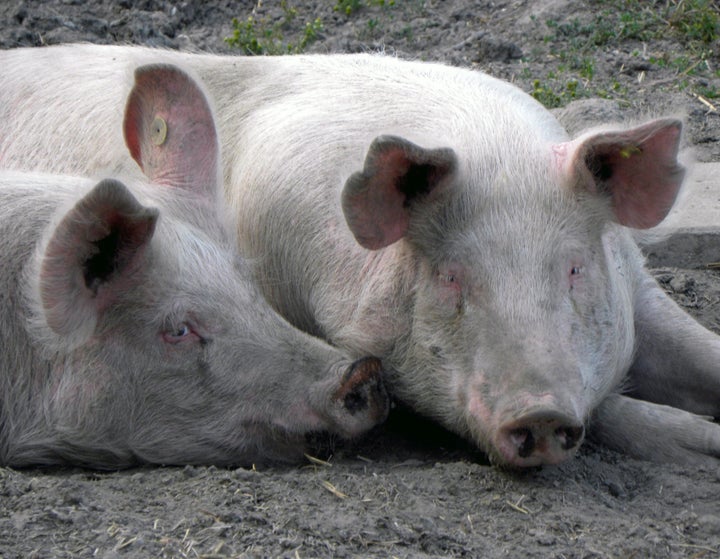 Ammonia is a potentially-dangerous pollutant and the EPA requires facilities to report releases of it amounting to more than 100 pounds within a 24-hour period. HSUS says the 51 facilities, located in top pork-producing states Iowa, North Carolina and Oklahoma, all release amounts that exceed this requirement.
The organization explains more in a release:

It was no surprise to find that many of those receiving notice are affiliated with the leaders and spokespersons of the National Pork Producers Council, a trade group that defends confining pigs in cramped gestation crates. The crates are so restrictive that the animals cannot even turn around in them. Each of these operations confines thousands, if not tens of thousands, of pigs—with the females typically in gestation crates— and emits hundreds of pounds of airborne ammonia per day. As a result, they regularly endanger communities, farm animals, wildlife and the environment.

HSUS told Pork Network that it determined which production sites to sue after "months of research" using "a simple and readily available mathematical equation to estimate the amount of ammonia being released from each of the facilities." The equation can be found on the EPA and National Pork Producers Council websites, and figures in the number and types of animals at a facility and the waste-management methods employed.
However, director of environmental programs for the National Pork Board Allan Stokes countered to the publication that the equation is meant only as an aid for livestock producers, "not as a regulatory tool or an absolute determinant of whether a livestock operation in fact exceeded any regulatory reporting thresholds."
Stokes also said the equation doesn't account for any ammonia mitigation techniques that might be in place, and Pork Network notes that an HSUS representative admitted that no on-farm emissions tests have yet been conducted.
The Humane Society has been vocal in its mission to discourage organizations from getting pork from companies that use gestation crates. Many major food companies in recent months have pledged to take steps to eliminate them, including McDonald's, Kraft Foods and others.
Here are other major food companies that have pledged to ban the practice:
Before You Go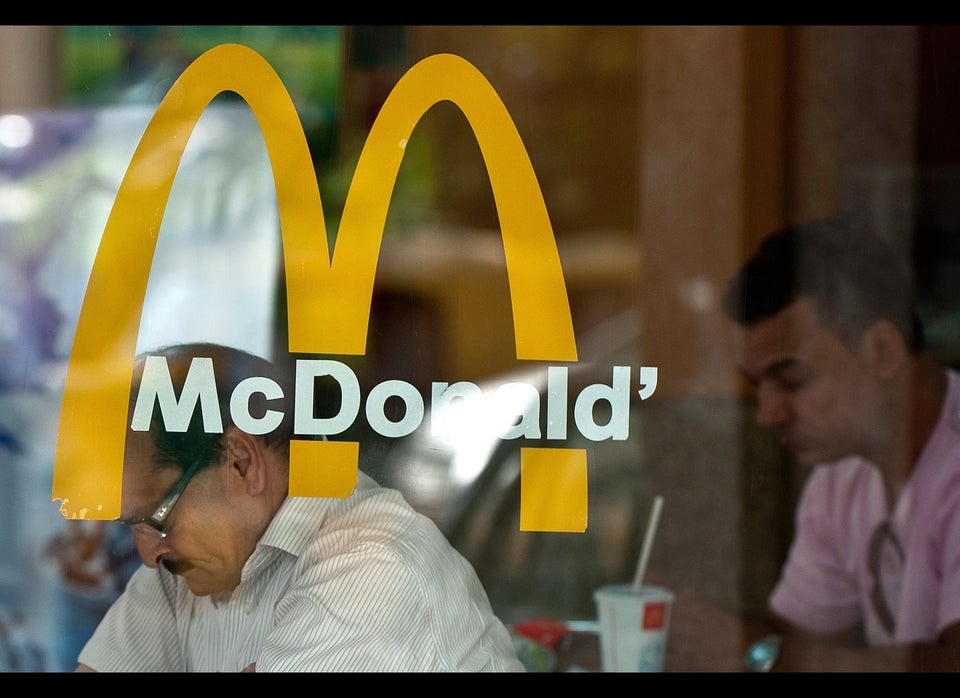 Food Companies That Have Banned Gestation Crates