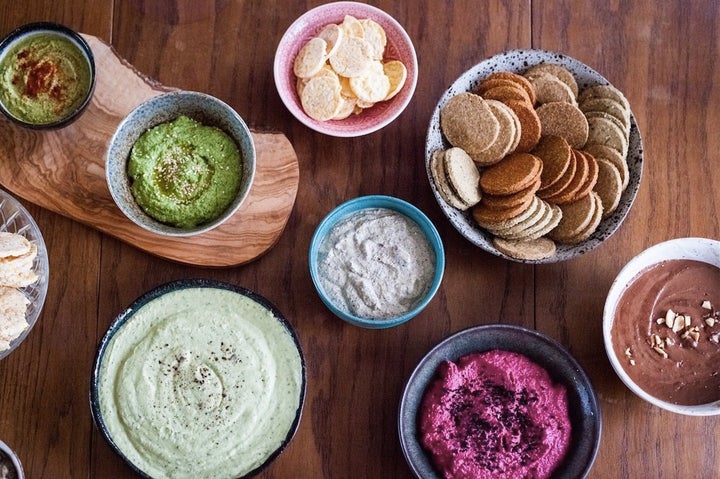 This article is part of HuffPost's Reclaim campaign, an ongoing project spotlighting the world's waste crisis and how we can begin to solve it.
The ingredients Hannah McCollum gets most excited about are those destined for the trash.
As much as McCollum, a gourmet chef based in the U.K., loves cooking and thinking up unexpected food combinations, she's equally passionate about keeping perfectly edible products out of the garbage. If she sees a friend throw out a half-full bag of chips, she's been known to unabashedly retrieve it and eat the remaining contents.
But when it comes to making dishes for others, McCollum, 36, won't actually rifle through the trash. She just seeks out produce that retailers know won't sell well otherwise. That mostly includes vegetables and fruits that are misshapen and deemed too "ugly" for supermarket shoppers to buy.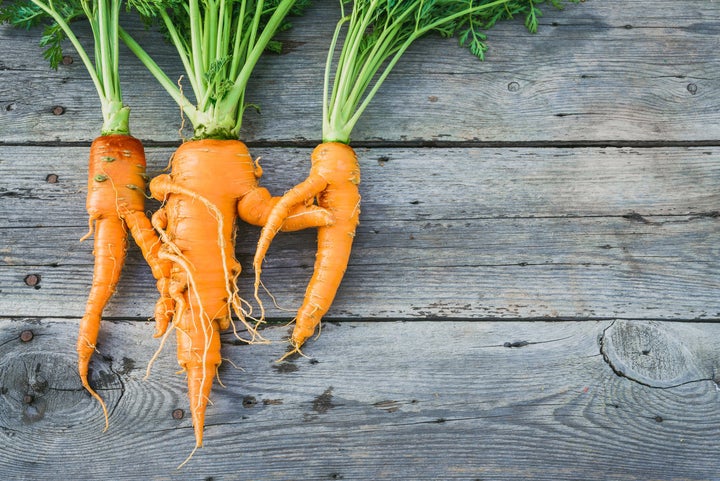 She then uses those fruits and vegetables to make ChicP, her signature line of sweet and savory hummus dips that are almost too pretty to eat.
McCollum sources her ingredients from New Spitalfields Market, a wholesale fruit, vegetable and flower market based in London. There's such a "huge" amount of unwanted ingredients that McCollum always has a steady stream of items coming in.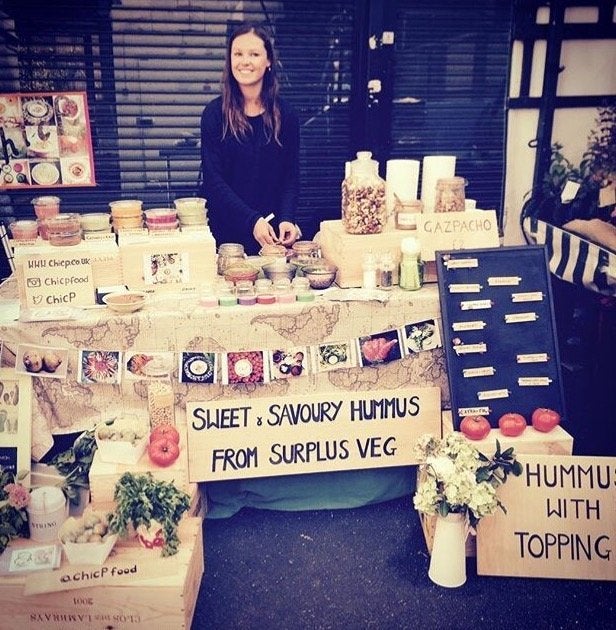 The resourceful chef's hummus line has hit shelves at a time when farmers and retailers are discarding edible produce at an alarming rate.
In the U.S., half of all produce grown is thrown out because it's bruised, misshapen or discolored, or because it has some other kind of cosmetic deformity. The U.K. has a similar waste issue. There, 20 to 40 percent of produce is rejected because it's not up to par aesthetically, according to the Telegraph.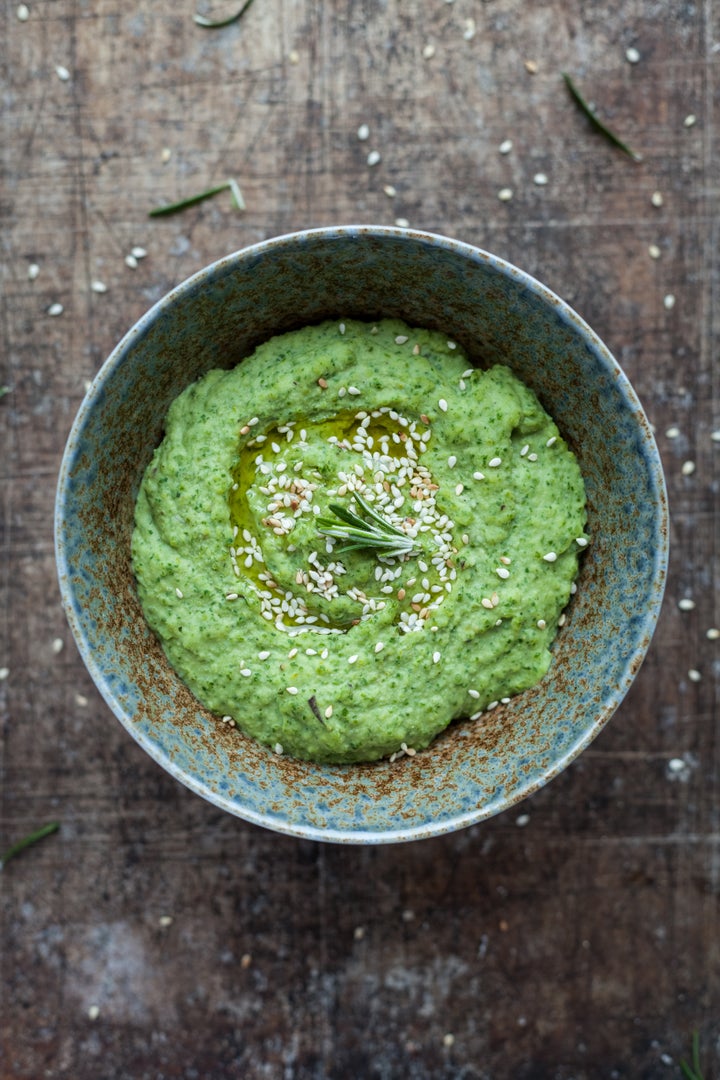 McCollum can count on getting certain vegetables regularly, like giant beetroots and funky-looking carrots. In an almost literal case of turning lemons into lemonade, she's put these ingredients into blends like her Carrot, Ginger & Turmeric Hummus and her Beetroot, Horseradish & Sage Hummus.
But McCollum gets most fired up about using sweet ingredients, like bananas and avocado, which she'll mix with cocoa. The final product is a "fantastic guilt-free chocolate-y" breakfast to be paired with yogurt, berries or pancakes, she said.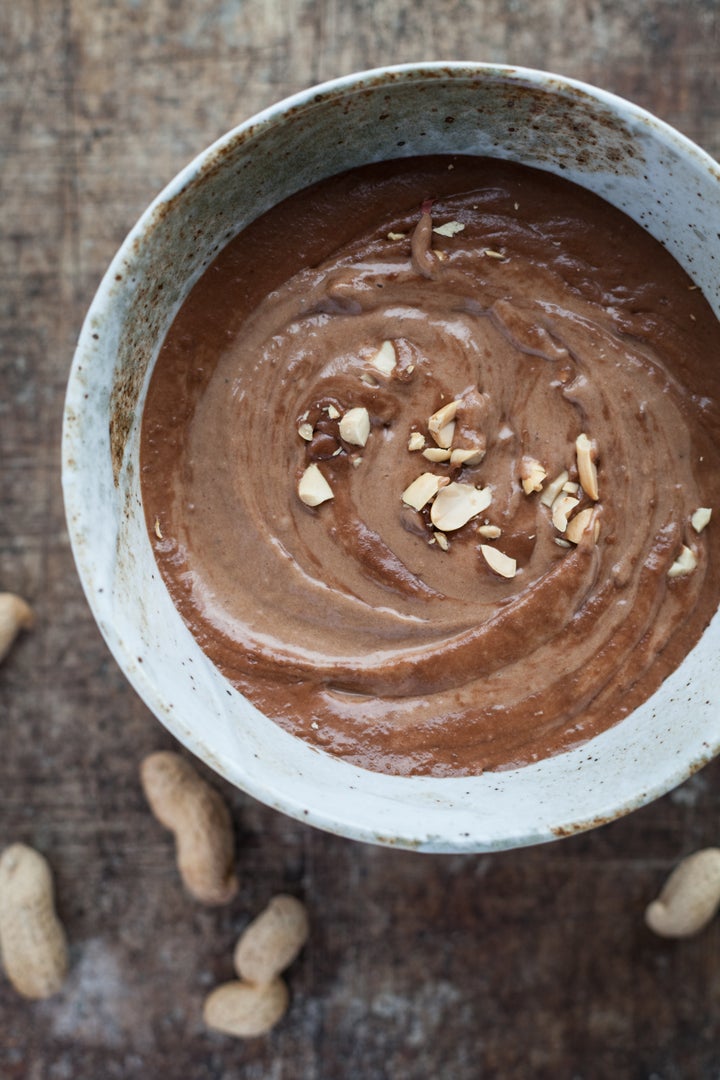 Her products retail for 2.49 British pounds (about $3) and sell at a number of locations in London, including Whole Foods stores and Fortnum & Mason. They're slated to hit shelves soon at Selfridges and Harrods.
Currently, ChicP is a one-woman operation. McCollum is hoping to raise funds through a campaign backed by the U.K. grocer Tesco to bring on more employees, reach out to more farmers and ramp up the company's marketing strategies.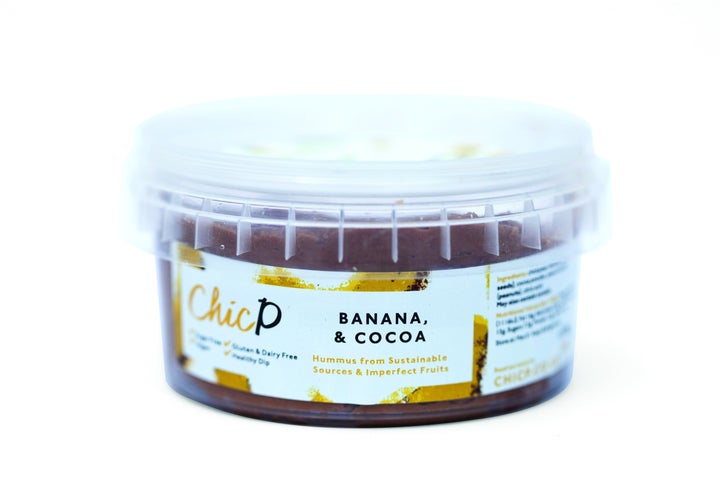 Besides saving food from landfills, McCollum hopes her products will help consumers develop a better understanding of just how much every item tossed in the trash actually affects the overall well-being of the environment.
"Every single tiny bit adds up," McCollum said. "If you think that throwing one banana away is OK, try to think about every house in your area, then town, city and as a country ― [that banana pile] would be stadiums tall."
Related
Before You Go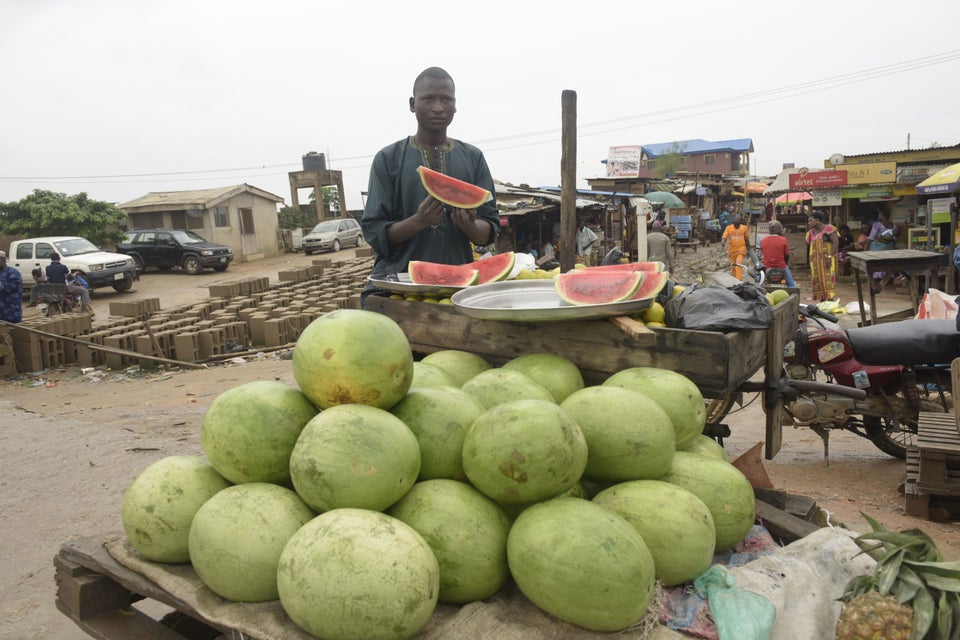 Countries that win at curbing food waste
Popular in the Community