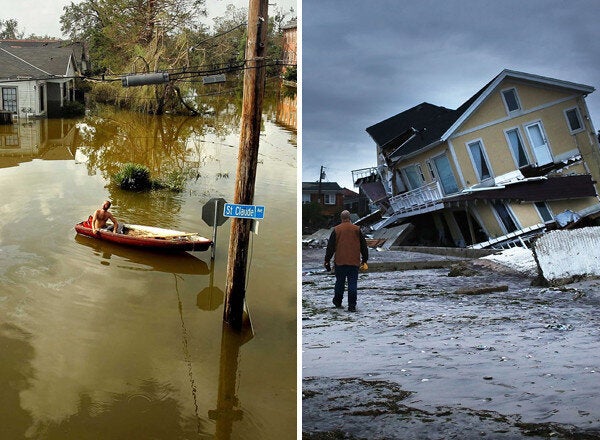 Over 100 people have died in the U.S. alone so far from Hurricane Sandy, and concerns are mounting that with hundreds of thousands still without power in frigid temperatures, the death toll will continue to climb. As the East Coast examines the destruction, comparisons have been made to other catastrophic storms.
Hurricane Katrina, which ravaged the Gulf Coast in 2005, killed over 1,800 people and cost nearly $125 billion. Both storms were deadly, destructive and devastating to the thousands who lost their homes and livelihoods. View the infographic below to see how they compare by the numbers.
Infographic by Tim Wallace and Jaweed Kaleem.


Editor's note: This infographic has been updated to to reflect new and more comprehensive data on the number of people displaced or who will potentially be displaced by Hurricane Sandy-related damage, including people in shelters and people who are not in shelters but have had to leave their homes. The graphic has also updated the way it counts post-storm presidential visits.
Related
Popular in the Community