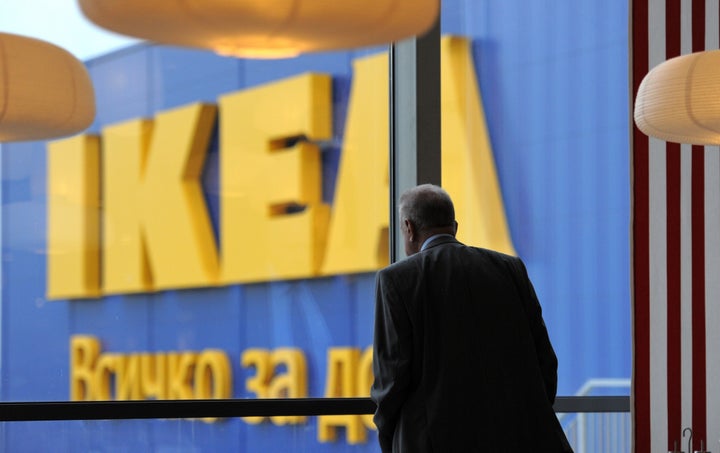 Treating that cheap, self-assembled IKEA coffee table like it's a prized heirloom? You're not alone, according to a recent study from the Harvard Business School.
The researchers decided to test this concept -- which they call the IKEA Effect, after the Swedish retailer -- after noticing that they all were holding on to "lousy mugs and lousy bowls that we built when we're in college," Michael Norton, an associate professor at the Harvard Business School and one of the study's researchers said. In addition, companies are increasingly offering consumers the opportunity to customize and co-create their products, he said.
Norton and his team wanted to answer a key question: Will consumers pay more to build things themselves?
The answer might be yes. In one of the researchers' experiments Norton and his team sat two people in a room to build Lego toys and at the end told the participants that they would have to bid for the toys if they wanted to take them home. The highest bidder got to take home both. The participants always bid more than they needed to, in order to take home the toys.
"They assume that the other person will love their little frog as much as they do," Norton said.
The trend even extends to rats, who also find food that they fend for to be more pleasurable than food they're provided, according to the study.
The tendency to overvalue do-it-yourself products may explain why IKEA is the world's largest furniture retailer, according to Bloomberg, and the chain is booming internationally. IKEA plans to triple its expansion pace in China, Bloomberg reports.
But the study has implications beyond IKEA, Norton said. Companies will often undervalue products or ideas produced elsewhere, while overvaluing their own because of the time and effort it took to come up with them, Norton said.
Still, there are some situations where consumers prefer service over putting in the extra effort to do-it-yourself. The Food Marketing Institute found that 16 percent of supermarket transactions in 2010 took place at self-checkout lines, down from 22 percent three years ago according to The Associated Press. The decline is prompting some supermarket chains to scale back their self-checkout options, the AP reports.

Support HuffPost
The Stakes Have Never Been Higher
Related
Popular in the Community