A mother in Illinois expressed concern earlier this week after an employee at her local YMCA told her she could not breastfeed in public.
"He said, 'You can't do that here, but if you want to feed her you can go into the restroom over here and I will watch your kids for you,'" Nicole told WQAD. "I thought, 'I'm not going to take her into the bathroom and feed her, because I don't even eat in the bathroom.'"
Nicole joins the ranks of mothers around the world who spoke up when they were told not to breastfeed in public -- at other YMCAs, restaurants and museums -- and saw change come about as a result of their actions.
And, in an impassioned plea this summer, British poet Holly McNish spoke out against the people who, like the YMCA lifeguard, had once asked that she breastfeed her daughter in a restroom:
So no more will I sit on these cold toilet lids

No matter how embarrassed I feel as she sips

Cos in this country of billboards covered in tits

I think we should try to get used to this.
During National Breastfeeding Month, HuffPost Parents participated in "I Support You," an initiative to collect photos and messages from mothers to each other that say we might lead different lives but we share wanting the best for our children. Find out more here.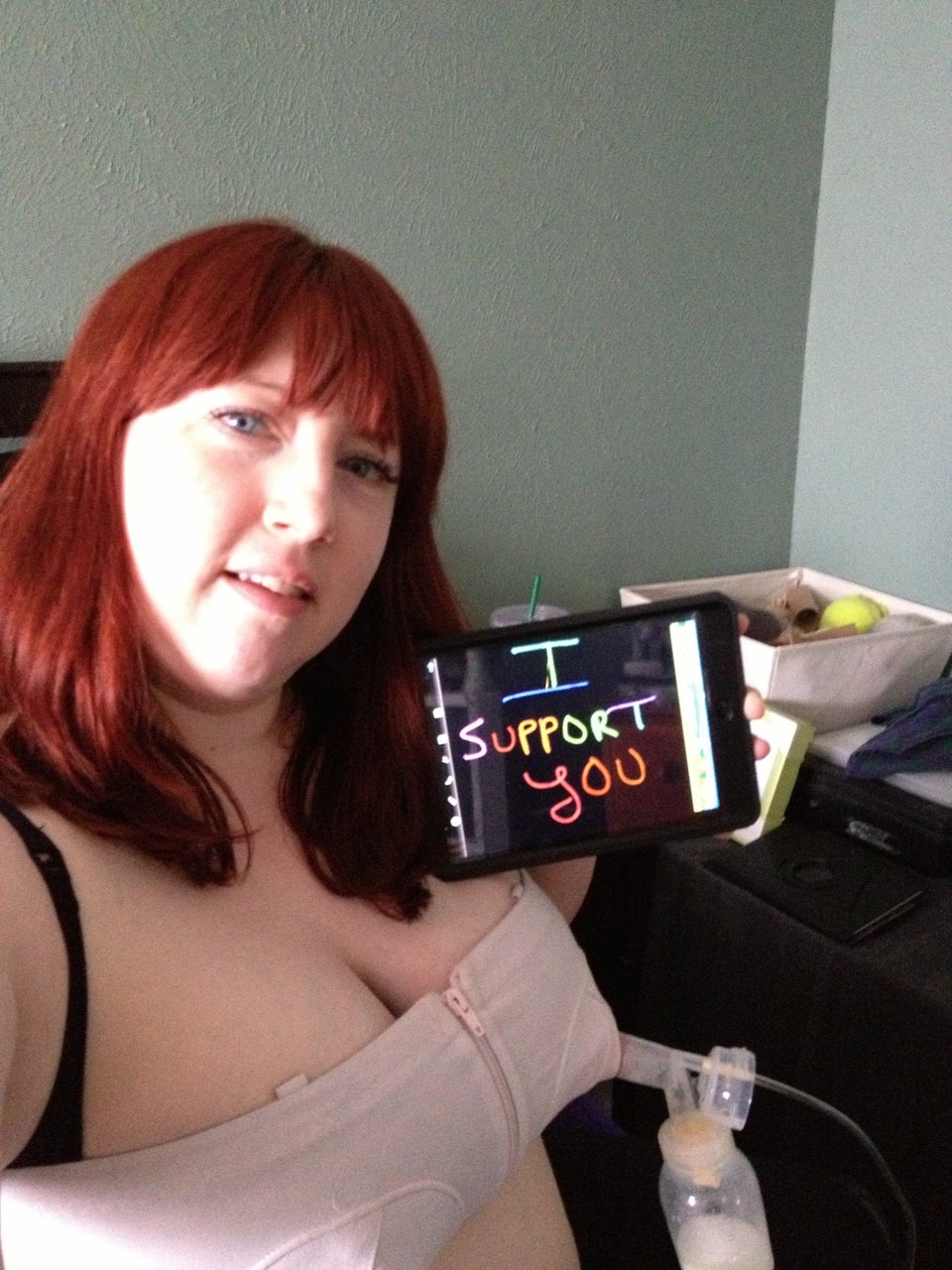 I Support You
Related