The Indiana Department of Child Services will hire more caseworkers to handle the increasing number of abuse and neglect cases, Gov. Mike Pence (R) announced Thursday. 
"When we read about unthinkable acts against our most vulnerable, the loss of innocent lives due to neglect and abuse in our state, it's heartbreaking," Pence told reporters during a news conference. "We need to to ensure our kids have the protection and support they need." 
The 113 new caseworkers will cost about $7.2 million a year, but Indiana DCS Director Mary Beth Bonaventura said Pence did not hesitate to approve the necessary spending. 
"[He said] absolutely, if this is what we need to do to protect children, then that's what the people of the state of Indiana would want us to do," Bonaventura told The Times of Northwest Indiana.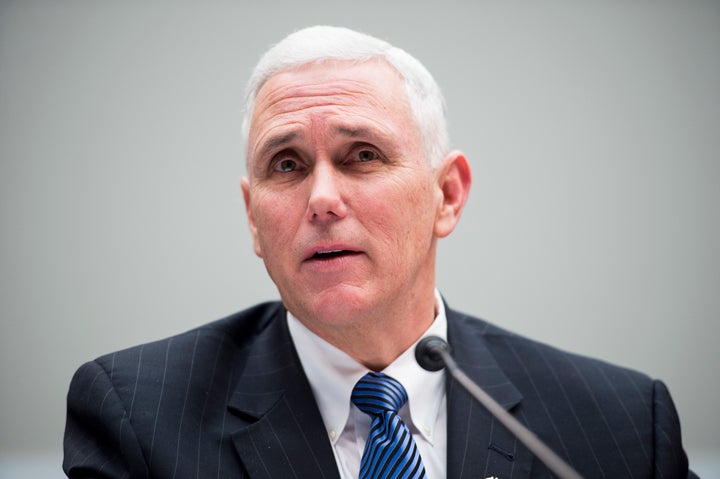 According to the DCS's annual report, the agency loses 20 percent of family case managers each year, and the number of Indiana children in need of services is up 26 percent from last year. 
Bonaventura made it clear that these new hires would help alleviate the workload at the DCS, saying it's the only option to properly handle the cases. 
"We don't have the option of [saying], 'You know what, we don't want to be out of compliance, we're not gonna come and pick up Johnny with cigarette burns, you can keep him," Bonaventura told The Associated Press.
The announcement for new caseworkers comes a month after the American Civil Liberties Union filed a lawsuit accusing the state of not complying with its 2007 law requiring DCS case managers to have an average caseload of no more than 12 initial assessments or 17 ongoing cases. DCS leaders said only one of the 19 regions has been compliant with that standard. 
The Pence administration believes the new hires will bring Indiana into compliance with the law. But Ken Falk, legal director of the American Civil Liberties Union of Indiana, remains skeptical whether these changes go far enough. 
"We will have to evaluate the effect of these additional positions to determine if the agency is finally able to meet its statutory mandate," Falk said in a statement. 
Indiana Senate Democratic Leader Tim Lanane agreed this was a necessary step, but said more needs to be done to ensure the safety of Indiana children. 
"Today we must recognize that while this is progress, we are only now achieving the bare minimum required by law to protect children. Hoosiers know the minimum isn't enough," Lanane said in a statement. "This is only the beginning. The true test of the governor's commitment comes now, over the weeks and months it will take to make the structural changes required."
Calling all HuffPost superfans!
Sign up for membership to become a founding member and help shape HuffPost's next chapter