 Apple is holding another splashy event on Tuesday, and its teaser tagline is a coquettish wink: "We've got a little more to show you." Presumably, this come-on is a reference to a batch of new products that Apple has to unveil, which it didn't quite get around to introducing at last month's iPhone 5 event.
Yes, Tuesday afternoon could turn out to be busy for Apple, its fans and their credit cards. Here's everything we expect the Apple team to announce, from most likely to least likely:
A Smaller iPad, a.k.a The iPad Mini
The star of Apple's big show -- the Charlie Sheen of this "Anger Management" -- is a smaller iPad, what we Internet dwellers and armchair Apple analysts have come to call the "iPad Mini."
Though Apple's little tablet won't necessarily be named "iPad Mini" (my heart is still set on "Lil' iPad"), the iPad Mini moniker does pretty well describe what we think we'll see: Imagine the basic dimensions of the iPad with the 10-inch screen, and then shrink that thing down until the screen is 7.85-inches diagonally, and you've pretty much got the basic idea behind the smaller iPad.
It would be thinner, lighter, and with a smaller screen than the iPad you know: A mini iPad.
What else can we expect from Apple's little tablet, its tabletita, if you will? The new "Lightning" dock connector and the iOS 6 operating system seem definite; front and rear cameras seem definite. One prominent rumor from the Wall Street Journal has Apple settling for a display that is less sharp than the Retina displays on the iPhone 5 and the new iPad. If that's true, the iPad Mini would be at a significant disadvantage against the new Kindle Fire HD and NOOK HD from Barnes & Noble, both of which have incredible high-definition displays well-suited for book-readin' and movie-watchin'.
$329 is far more likely, in other words. Apologies to your bank account.
A New Retina MacBook Pro, And Other Goodies
We're pretty certain that the little iPad is the main "little" being referred to in Apple's "We've got a little more to show you" catchphrase. But it appears Apple is getting smaller in more than just the tablet arena.
9to5Mac and AllThingsD -- two websites with deep Apple connections -- have both reported that Apple is prepared to show off a new MacBook Pro as a kind of alley to the iPad Mini's oop.
9to5Mac also claims that a new Mac Mini -- not the name of a rapper, but rather a small desktop computer sold by Apple -- will debut as well. We might also see that refreshed line of iMacs, with new processors and perhaps a new design, take the stage as well. It has been over a year since Apple has updated the iMac line, so it's about time for some new all-in-one hardware.
Finally -- and this might be upsetting to those of you who just bought what you thought was a new iPad like six months ago -- Apple has also been rumored to out an even newer new iPad on Tuesday, along with the iPad Mini.
Now, if you've got a new iPad, don't worry about the new new iPad: It is said to be exactly like the new iPad in every way, except that Apple will now offer a version featuring the Lightning dock connector rather than the outmoded, soon-to-be-obsolete big dock connectors the tablet currently sports.
So, it won't really be a new new iPad, per se; rather, it will just be a new iPad, with the new Lightning dock connector on the bottom: An iPad 3.5, if you will.
All of our questions will be answered on Tuesday, and HuffPost Tech will bring you the news as it breaks. The event will be held in San Jose, California and will start at 1:00 p.m. ET/10:00 a.m. PT (or perhaps a little later if Tim Cook uses iOS 6 Maps to get directions to the venue).
Related
Before You Go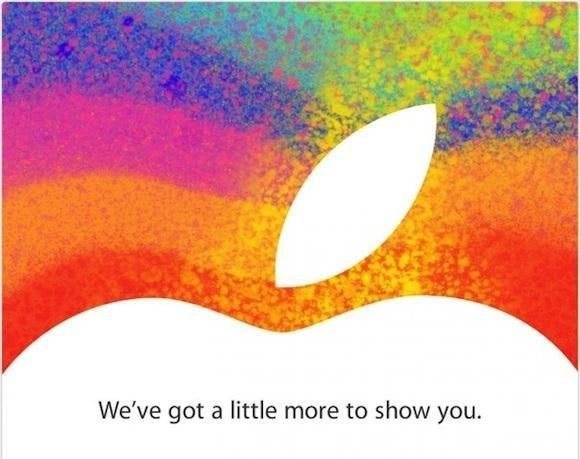 AROUND THE CORNER
Popular in the Community