Apple fans, here's a new reason to get excited: The screen on the next iPhone appears to be much less likely to shatter into a million pieces.
It's supposedly made with a much-hyped display material called sapphire crystal. Apple already uses a small amount of sapphire glass for the "Home" button and camera lens in the iPhone 5S, but the rest of the front display is made of Gorilla Glass -- a product Apple has been using for years and appears ready to abandon when it releases a new phone this fall.
The new glass display is "paper thin," Brownlee said in his video.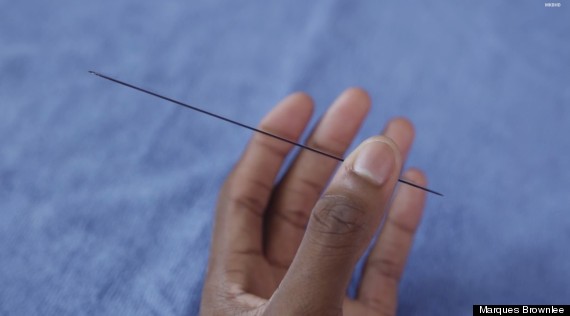 We were already pretty sure the glass was going to be thinner, more flexible and more durable than previous iterations, but Brownlee put those claims to the test by running the display through a gauntlet of scratches and twists. He stabbed the panel with a knife, scratched it with a set of keys and bent the screen 90 degrees -- all without damaging the glass.
"I slowly realized there is absolutely no way I can break this display under my own power," he said. "The worst blemish on the surface was actually my fingerprint marks and the dust from handling it so much."
The glass is also extremely high-quality, Brownlee noted: "There's absolutely no color shift while looking through the sapphire glass."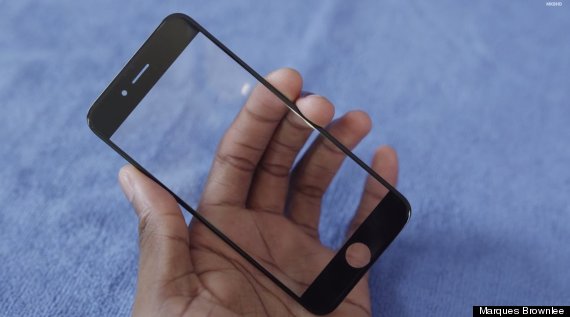 Brownlee's screen measures 4.7 inches diagonally, keeping with rumors that Apple will release two different-sized iPhones this year: A 4.7-inch model and 5.5-inch one. Apple is thought to be going big to stay competitive with the increasingly popular large smartphones sold by Samsung and others.
Watch Brownlee's entire video below:
Related