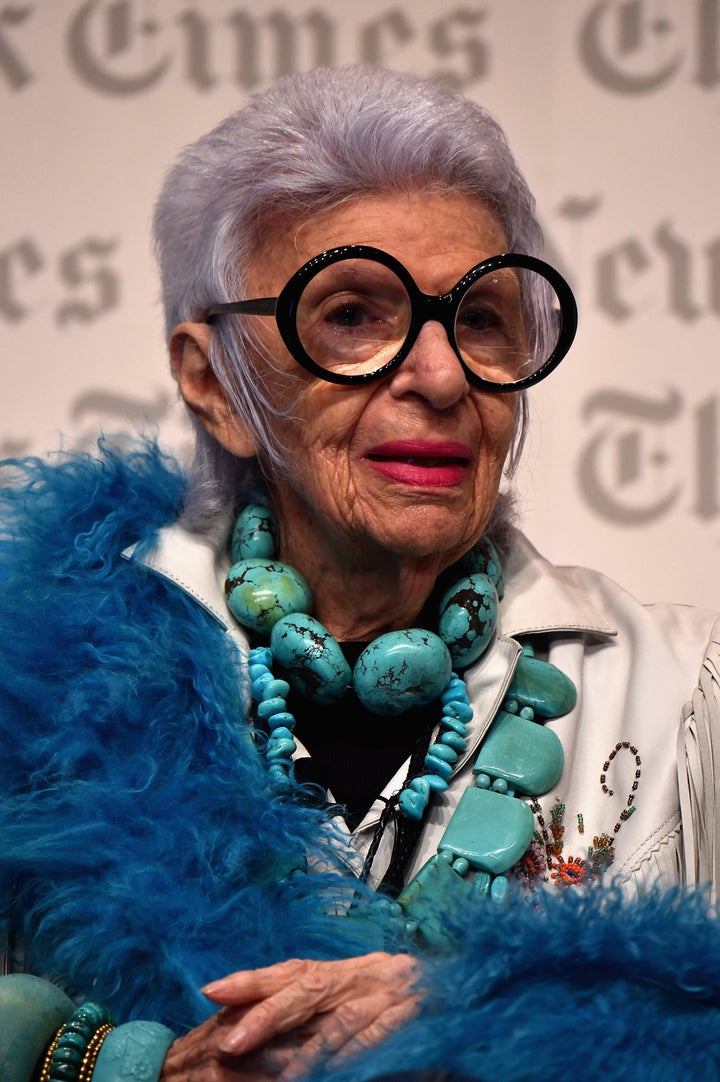 "Being well-dressed is a wonderful thing, but I don't think it should be life threatening," she told Harper's Bazaar UK in a new interview, admitting that the fashion press doesn't do much to put anyone's minds at ease. "There's always a list of the 10 things you must have, the 10 things that are out," she said.
Apfel is easily recognized by her over-the-top style, but as it turns out, her method of choosing what to wear is pretty simple -- she just wears the things she loves, regardless of what season they're from. "I'm still wearing a beautiful dress that I wore when I had my first date with my husband, which was 68 years ago," she said.
Moral of the story? Stop worrying so much about the things you wear, and if something works, keep it. Forever.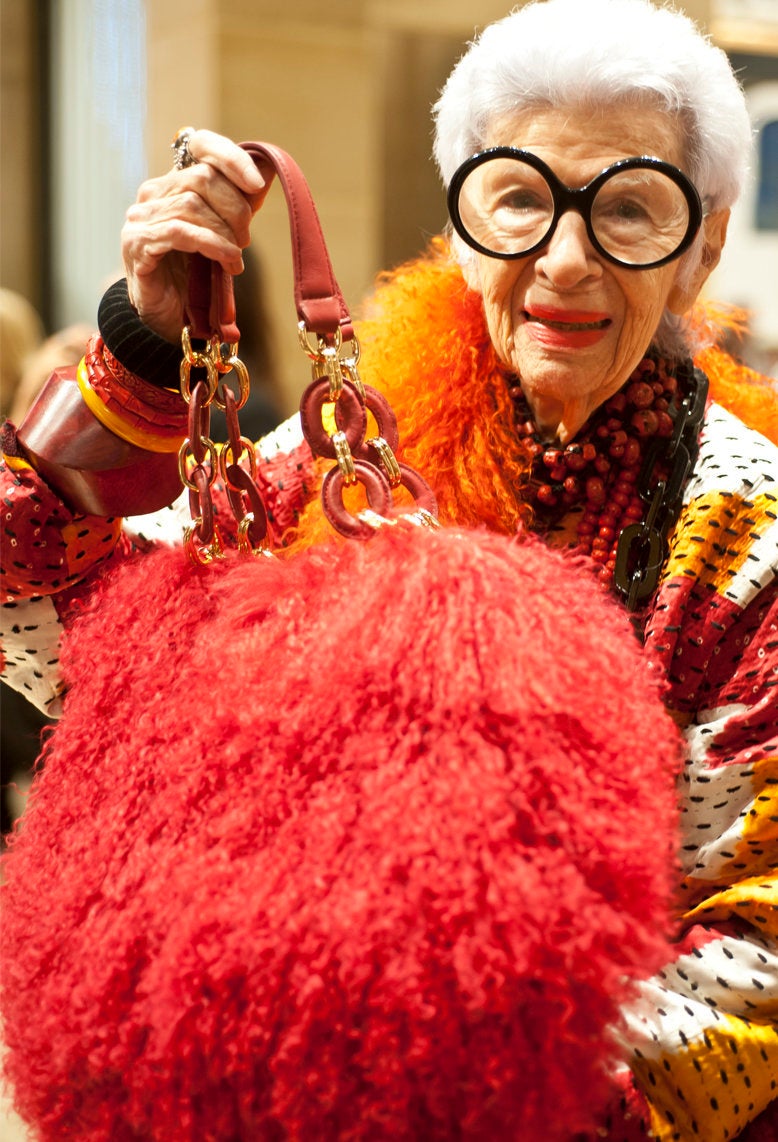 Iris Apfel's Handbag Collection
Related